Become Our Reseller
and Create a New
Source of Revenue
Utilise your understanding about cybersecurity to drive client success and get paid in return. Secure up to 16%* of what your clients pay for ArmourZero services.
Join ArmourZero Reseller Program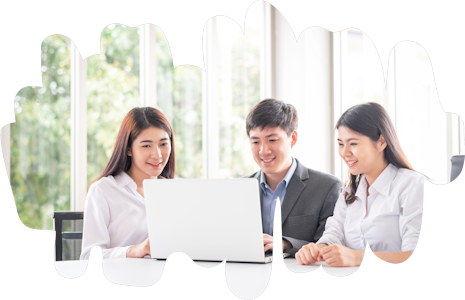 ---
Get Serious and Create a New Revenue Stream
ArmourZero Reseller Program is for individuals and companies who are seriously looking to expand their services and create a new source of revenue. Whether your expertise is cybersecurity, information technology, consulting, or sales and marketing — if you want to accelerate your growth, we are here to help.
Receive up to 16%* revenue share of your client's subscription plan for as long as they stay with ArmourZero.
How do I
start the program

?
As easy as one, two & three

Get trained, equipped with our resources, adding ArmourZero services to your portfolio and start selling.

Earn recurring commissions from each paid user every month.
Reseller Program Overview
Feature
Tier 1
Tier 2
Tier 3
ArmourZero partners' points (paid users)
1-999
1000-4999
5000 and above
Your benefits
Complimentary 1 year usage of Antivirus as-a-service
Up to 15 users
Up to 20 users
Up to 25 users
Access to demo environment of ArmourZero
✓
✓
✓
Commissions payout
Monthly
Monthly
Monthly
Your Support
On demand support with your account manager
✓
✓
✓
Access to ArmourZero's security solution consultants expertise
✓
✓
✓
In-house training on cybersecurity topics
✓
✓
✓
Your Branding
ArmourZero's certification
✓
✓
✓
Brand with ArmourZero achievement badges
✓
✓
✓
Eligible for marketing and branding initiatives with ArmourZero
✓
✓
✓
* complimentary users cannot be more than paid users