Cybersecurity
Solutions in
One Platform
One Consolidate Cloud IT Security Operation to protect your organisation from cyber threats.
Innovating the Future of Cybersecurity
Do away your on-premise cybersecurity solutions, costly services, or multiple disconnected and silo cybersecurity platforms. Security-as-a-service is the future of cybersecurity. By seamlessly connecting Technologies, People, and Processes in one subscription, we close up all the gaps and automate every IT security administrative work for you without hassle.
---
Right Solution to Complete
Your Cybersecurity Needs

Endpoint Antivirus
as-a-service
Protects your endpoints and assets against all types of known cyber threats and breaches from commodity malware to sophisticated attacks including ransomware with antivirus and more.

Endpoint Next-Gen Antivirus
as-a-service
Protects your endpoints and assets against all types of known and unknown cyber threats and breaches including ransomware with machine learning and artificial intelligence detection methods.

Endpoint Protection with EDR
as-a-service
Suite of endpoint protection and endpoint detection and response (EDR) provide real-time behavior, reputation, machine learning and protection broader context, including risk levels, affected endpoint importance and the prevailing threat landscape.

Endpoint Protection with EDR and Threat Intelligence
as-a-service
Highest level of endpoint protection suite with in-depth visibility and real-time behaviour analysis to automatically detect suspicious activity and stop stealthy cyber threats and breaches by enabling threat hunting and continuous monitoring of endpoint activities.

Patch Management
as-a-service
Protects all your Operating Systems and third party applications such as Microsoft Office, Adobe and etc against known vulnerabilities by controlling authorised/unauthorised applications used, ensuring continuous patch and always up-to-date version released by the application vendor.

Email Protection
as-a-service
Protect your Microsoft 365 or Google Workspace email and other cloud applications such as OneDrive, Team, Slack, Dropbox etc. from sophisticated phishing threats, malware including ransomware and keeping sensitive data safe and secure.
Web Protection
as-a-service
Protect your users from visiting malicious, phishing, malware including ransomware and inappropriate websites by enabling real-time domain analysis, threat intelligence, content filtering and maintain consistent web protection regardless of users' locations.

Security Rating
as-a-service
Measure and understand your organisation's cybersecurity practices, identify potential vulnerabilities, and improve your security posture by prioritising corrective action based on issue severity across multiple security domains.
Protect With Your Favourite Brand
We provide you with the best cloud-based Security as a Service (SECaaS),
powered by the best-of-breed security solutions.
---
Cybersecurity protection is
by parameter security
Prevent ransomware and block viruses, worms, Trojan horses and spyware attack with signature and signature-less protection.
Email anti-phishing
& anti-spam
Stop business email compromise, phishing, spam and ransomware attacks with multi-layered detection & machine learning algorithm.
Website anti-phishing & web content filtering
Stops phishing attacks by blocking it as well as malicious websites in real-time and to control unwanted web content to be visited on any devices.
Prevent data lost through email & cloud application
Create and automate data sharing policies across multiple cloud applications including email, file-sharing and messaging platform to control how files are shared amongst internal and external users.
Safeguard your OS &
third party application
IT security breaches though OS and application are hidden behind users. Updated patching is very important to ensure all OS and third party applications protected against known vulnerabilities.
Threat hunting – detect the undetected threats
Cyber threat hunting digs deep to find malicious cyber attackers in your environment that have slipped past your traditional endpoint security defences.
Know your organisation's cybersecurity risk
Understand how attackers can target your organisation's critical assets and take corrective action to strengthen your cybersecurity defences, and mitigate potential threats.
Reduce potential threats with all-in-one solution
Reduce potential cybersecurity threats with comprehensive protection against various types of attacks. Save time and effort by managing cybersecurity with an all-in-one solution.
IT Security Compliances and Cyber Hygiene
Regardless the size of your company, all of your networks, applications and devices should meet certain cyber hygiene to protect your most valuable data and information.
ArmourZero provides Security Operations Centre (SOC) to help you keeping cyber hygiene and policy enforcement up to date.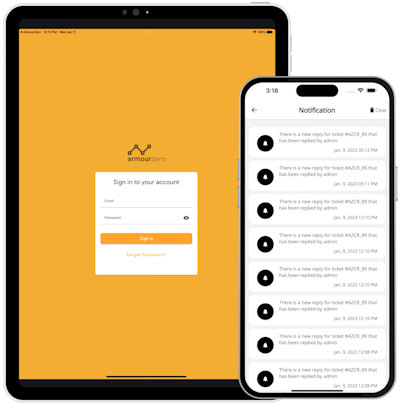 It is a 100% Online and Simple Process
Leave your on-premise and silo platforms behind. It's a costly but less efficient cybersecurity practice. Switch to a more efficient all-in-one solution that is easy to do anywhere, anytime.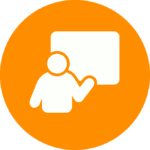 Book free demo with ArmourZero Security Expert.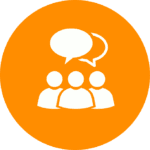 Consult with our Certified Security Consultant about your security issues.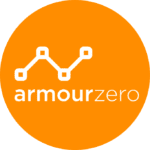 Subscribe to ArmourZero Service that comply your needs.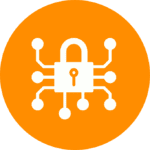 Secure your organisation with 24/7/365 protection from our SOC team.
---
Experience the future of
cybersecurity, today!