Monetised your Connections with
ArmourZero
Affiliate Program
How does passive income sound to you? ArmourZero Affiliate Program makes it simple – no commitment nor requirement needed. All you need to do is to get your personalised Affiliate link and start referring your connections to subscribe to our services, and our team will take care of the rest.
Join ArmourZero Affiliate Program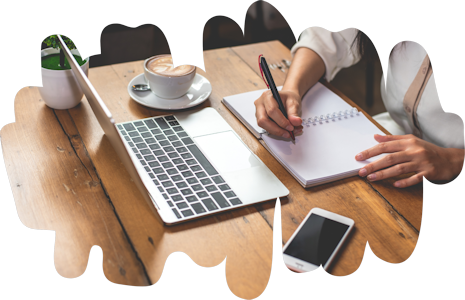 ---
Everyone can be our Affiliate
ArmourZero Affiliate Program is one of the best ways to monetise your contacts, connections and networks, especially when you don't sell products or services.
Earn extra income in a simple way by just sharing your personalised Affiliate link to your blog, social media, or any other digital platform. When your connections make a purchase successfully, you will get paid, not once, but recurring referral fees when they renew their subscription.
How do I
start the program

?
As easy as one, two & three

Use your Affiliate link to promote ArmourZero via social media, blog, email and other digital platforms.

Earn a recurring fee each month for the lifetime of paid accounts.
Affiliate Program Overview
Feature
Tier 1
Tier 2
Tier 3
Tier 4
Tier 5
ArmourZero partners' points (paid users)
1-49
50-249
250-999
1000-4999
5000 and above
Your benefits
Complimentary 1 year usage of Antivirus as-a-service
Up to 5 users*
Up to 10 users
Up to 15 users
Up to 20 users
Up to 25 users
Access to demo environment of ArmourZero
✓
✓
✓
✓
Referral fees payout
Monthly
Monthly
Monthly
Monthly
Monthly
Your Support
On demand support with your account manager
✓
✓
✓
✓
✓
Access to ArmourZero's security solution consultants expertise
✓
✓
✓
✓
✓
In-house training on cybersecurity topics
✓
✓
✓
✓
Your Branding
ArmourZero's certification
✓
✓
✓
✓
Brand with ArmourZero achievement badges
✓
✓
✓
✓
Eligible for marketing and branding initiatives with ArmourZero
✓
✓
✓
✓
* complimentary users cannot be more than paid users