All-in-One
Cybersecurity
for Business
Consolidated protection and reporting, simplifying security and helping you monitor, detect and stop breaches faster.
All-in-one service platform.
Powered by The Best-of-Breed Security Solutions
Cybersecurity becoming too complex.
Cybersecurity protection is a necessity today and rather good to have. The protection should cover everyone, anytime and anywhere. A typical company has 4 or more disconnected and silo cybersecurity solutions.
With ArmourZero's integration and services, you can better manage risk and increase security operations productivity by reducing gaps and vulnerabilities between legacy silos.
---
NEW SERVICE PREVIEW:
Measure your Cybersecurity Risk!
Understand your security risk and mitigate threats easily with our expert evaluation service and unlimited consultant.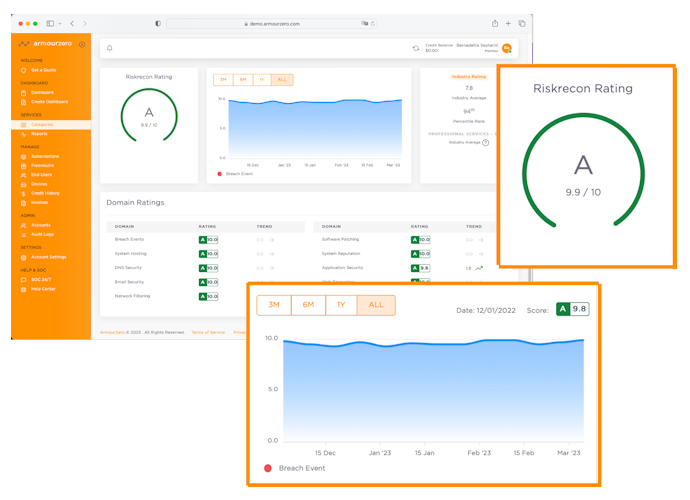 ONE Platform
ONE Consolidation
ONE Management
ONE Protection
ZERO Hassle
Protection has never been easier with the Security-as-a-service system. Plan, manage, track and monitor all your IT Cloud Security Operations in one platform and customisable dashboard.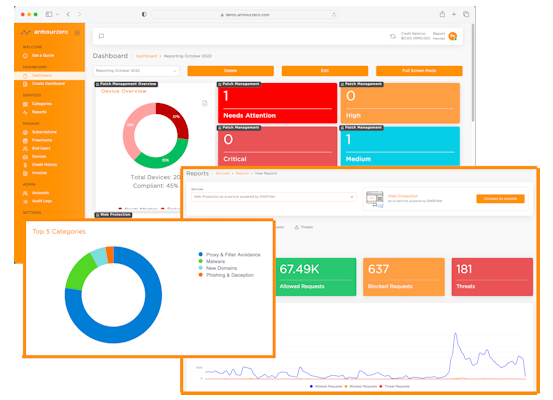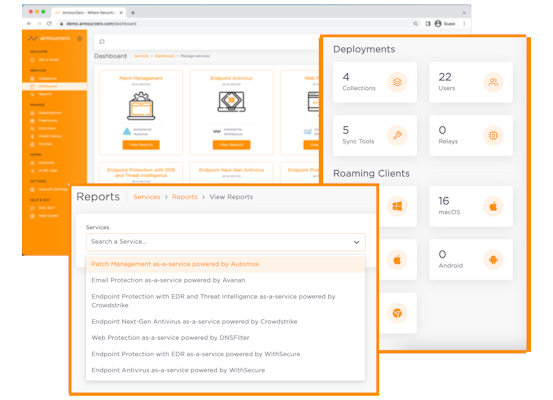 Multi-cybersecurity solutions are consolidated and streamlined into one standard process; instant quotation, service subscription, installer deployment, refund, and more.
Do away with manual and fragmented monitoring and reporting. Change to one glass panel to see and manage all your cybersecurity conditions, devices used, agent status, and integrated reports.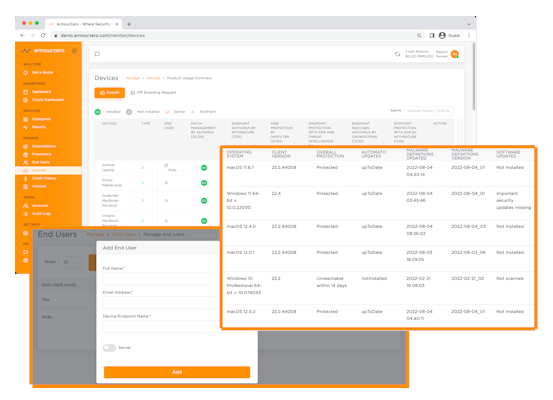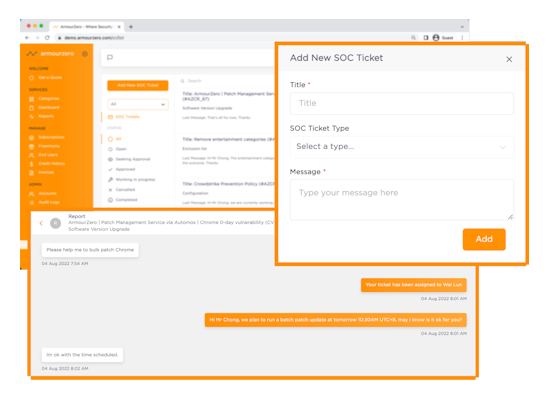 You are on our 24/7 Security Operation Centre's watch on attack surface discovery, risk analysis, threat mitigation, and response, all by our certified cybersecurity engineers.
---
Experience the future of
cybersecurity, today!
Why ArmourZero
---
Protecting Your Business Has
Never Been This Easy

The best-of-breed cybersecurity solutions and all its matters are connected in ONE platform and reduce 80% of manual and disconnected operations.

Cybersecurity reports, alerts, event monitoring, threat analysis and incident management are all covered by certified experts with 24/7/365 Security Operations Centre.

One subscription price comes with a service and solution license. Provide you cost flexibility to add or remove users with credit refunds that no one else is doing now.
Resources
---
Explore valuable
cybersecurity resources
A Game Changer That Will Ease Your Security System
"ArmourZero makes cybersecurity protection easy and provides a complete security protection coverage catered specifically to our needs"
Michael Ong, Treasurer of Negeri Sembilan Football Club
"ArmourZero is a cloud-delivered Security as a Service (SECaaS) model for outsourcing Cybersecurity services to big and small-medium sized businesses. It comes with benefits outweighing on-premise solutions in ways of upfront costs reduction of security hardware, outsources and simplifying security management and removing the need to employ highly trained and costly security staff."
Ts Saiful Bakhtiar (CIO50 ASEAN, World CIO 200)
"Among the challenges faced by CIOs are getting the right security product for their organisation, and having the right people with the skill sets to manage it. Having Security-as-a-Service (SECaaS), addresses both of the problems. In addition to having a 24/7 protection, companies can choose from the list of services they want, as easy as marking a check in the checklist"
Eugene Chung, IT Strategist