Where Security
Meets Belief
A New Freedom of Cybersecurity. Powerful and modern
Cloud IT Security Operation as-a-service on one platform.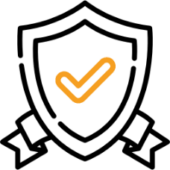 Innovating the Future of Cybersecurity
Do away your on-premise cybersecurity solutions and costly services!
Security-as-a-service is the future of cybersecurity. By seamlessly connecting Technologies, People and Processes together in one subscription, we close up all the gaps and automate every IT security administrative work for you without any hassle.
It's not a License, it's a Service

Endpoint Antivirus as-a-service
Protects your endpoints and assets against all types of known cyber threats and breaches from commodity malware to sophisticated attacks including ransomware with antivirus and more.

Endpoint Next-Gen Antivirus as-a-service
Protects your endpoints and assets against all types of known and unknown cyber threats and breaches including ransomware with machine learning and artificial intelligence detection methods.

Endpoint Protection with EDR as-a-service
Suite of endpoint protection and endpoint detection and response (EDR) provide real-time behavior, reputation, machine learning and protection broader context, including risk levels, affected endpoint importance and the prevailing threat landscape.

Endpoint Protection with EDR and Threat Intelligence as-a-service
Highest level of endpoint protection suite with in-depth visibility and real-time behaviour analysis to automatically detect suspicious activity and stop stealthy cyber threats and breaches by enabling threat hunting and continuous monitoring of endpoint activities.

Patch Management as-a-service
Protects all your Operating Systems and third party applications such as Microsoft Office, Adobe and etc against known vulnerabilities by controlling authorised/unauthorised applications used, ensuring continuous patch and always up-to-date version released by the application vendor.

Email Protection as-a-service
Protect your Microsoft 365 or Google Workspace email and other cloud applications such as OneDrive, Team, Slack, Dropbox etc. from sophisticated phishing threats, malware including ransomware and keeping sensitive data safe and secure.

Web Protection as-a-service
Protect your users from visiting malicious, phishing, malware including ransomware and inappropriate websites by enabling real-time domain analysis, threat intelligence, content filtering and maintain consistent web protection regardless of users' locations.
Flexibility of our system
It's the age of flexibility, everything is tailored to your SECURITY needs.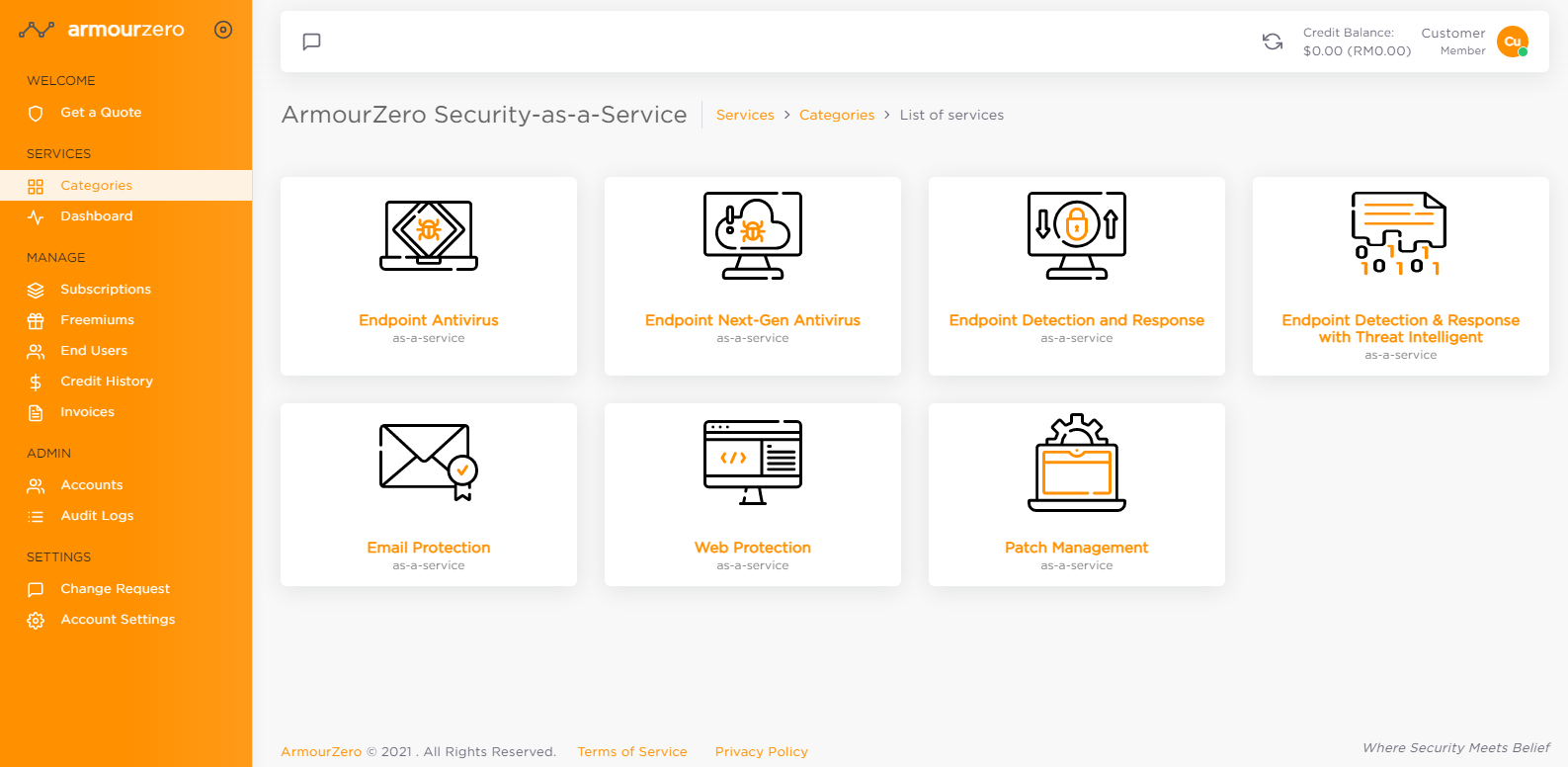 Multi cybersecurity services orchestration
Protection is never easier. Plan, manage, track and orchestrate all your Cloud IT Security Operations on one platform.
Save cost by reinventing protection
Eliminates the high costs of services & deployment of on-premise security solutions at your office. Built self-security provisioning automation for you with no cost!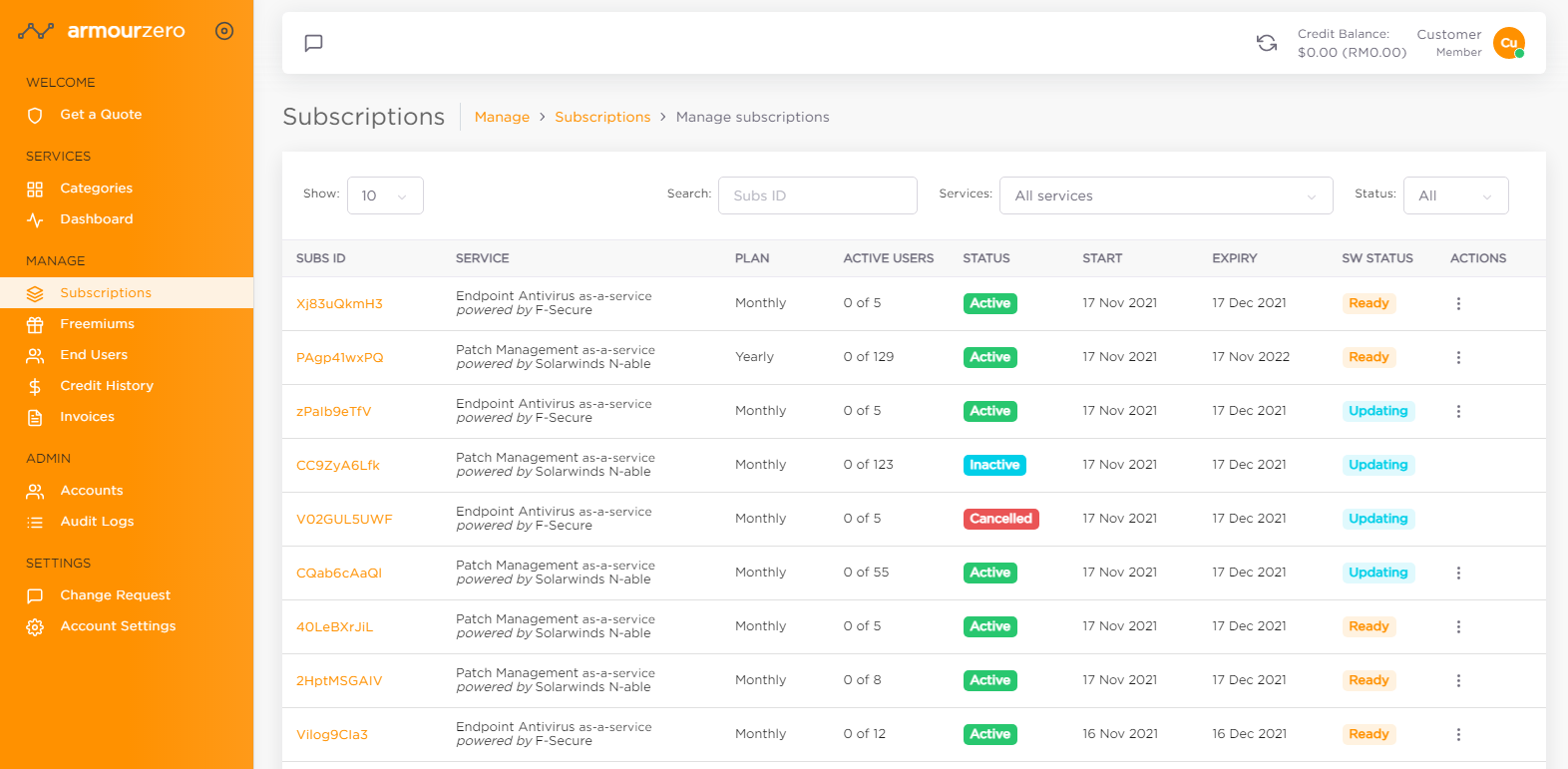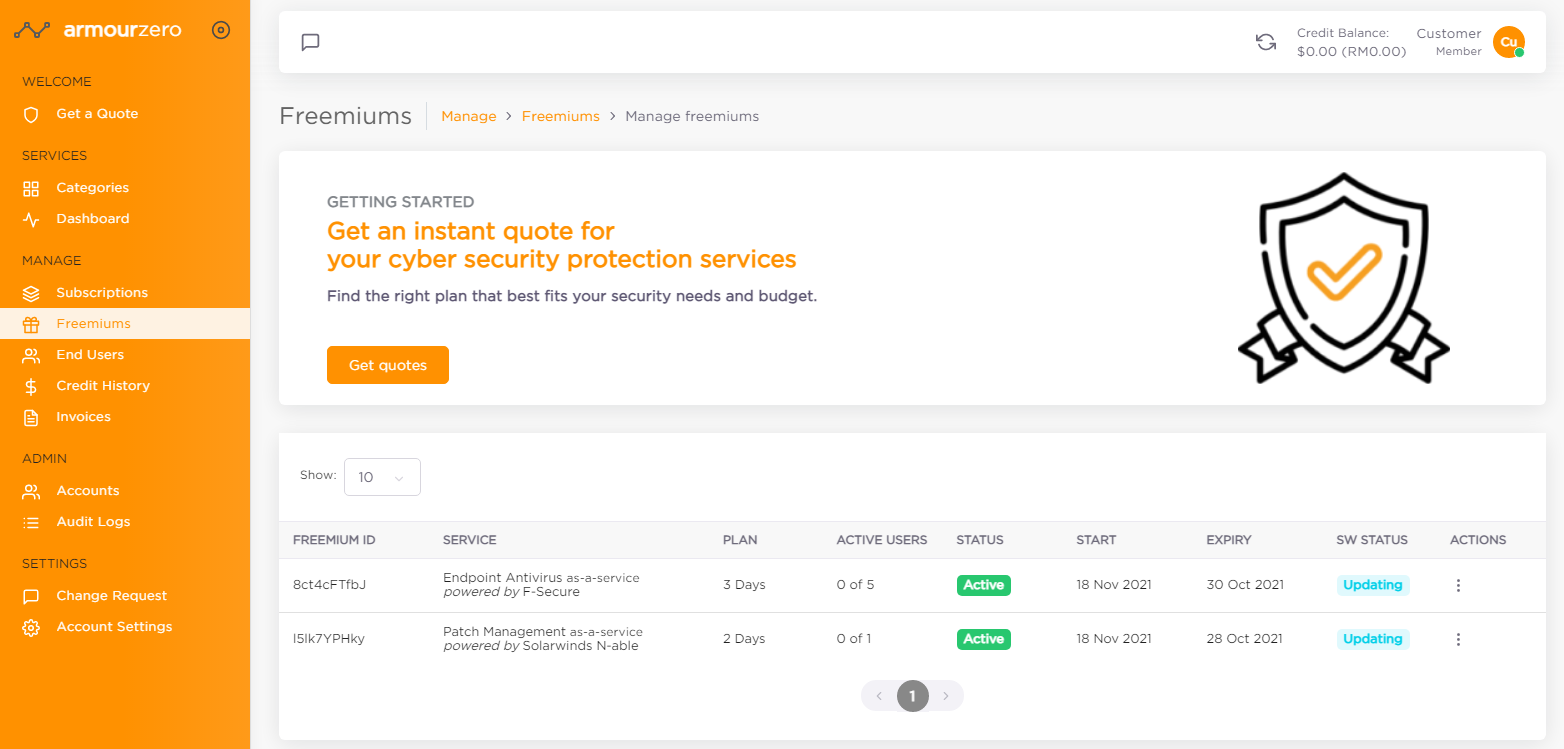 Total cybersecurity with flexibility
Still having problems with unused licenses?
Flexibility is in your hands now. Plan and track your IT security inventory by on-boarding and off-boarding user in real-time.
Here, armour never sleeps
Get a Peace of mind today. Our Security Operating Centre team is here to provide you 24/7 security monitoring & alert, and security policy administration.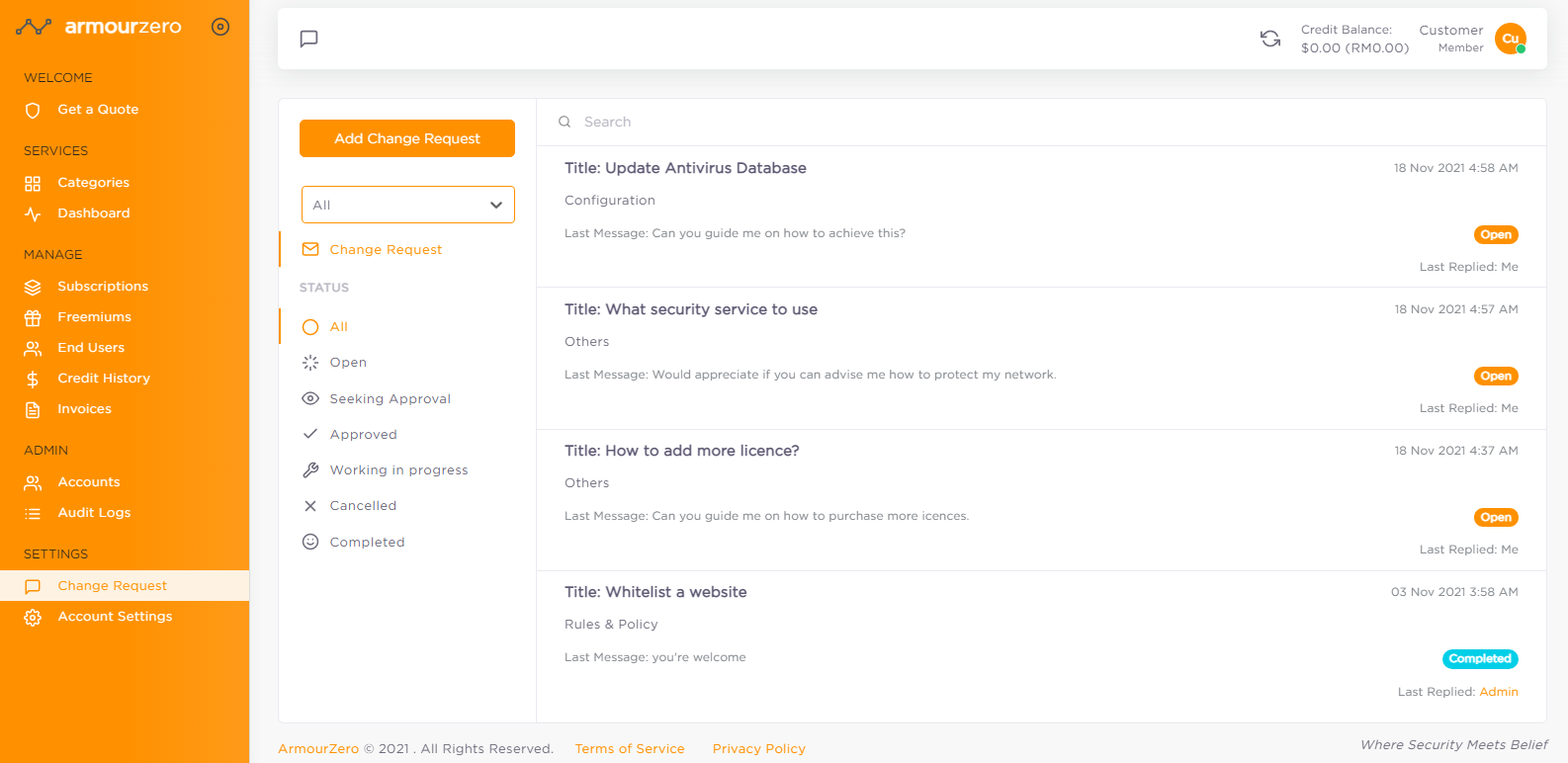 Our trustworthy cybersecurity technology partners
We provide you the best cloud-based Security as a Service (SECaaS),
powered by the best of breed security solutions.
It's Not Just a Cybersecurity, It's a Trust