Unified Threat Monitoring,
Management and Response
The world's first all-in-one cybersecurity platform for businesses, seamlessly integrating cutting-edge technologies for real-time threat monitoring, efficient management, and fast response — Simplify your cybersecurity challenges.
Powered by The Best-of-Breed Security Solutions
Cutting Through Complexity with Ease
Simplified security, minimal tools, less manpower needed, all leading to optimal outcomes.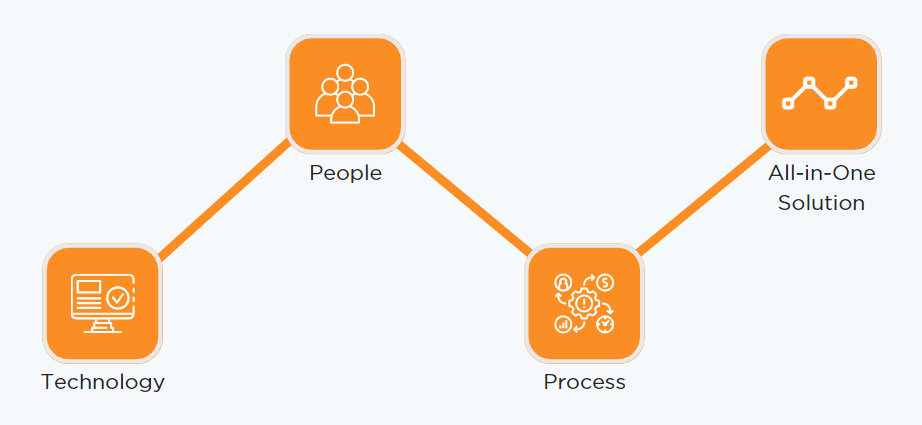 ---
Manage multiple cybersecurity services throughout the company, all in one place.

Enjoy a range of services from various trusted brands.

Easily manage all your users in a single platform.

Customise your reporting dashboard easily.

Stay alert and connected with our mobile apps.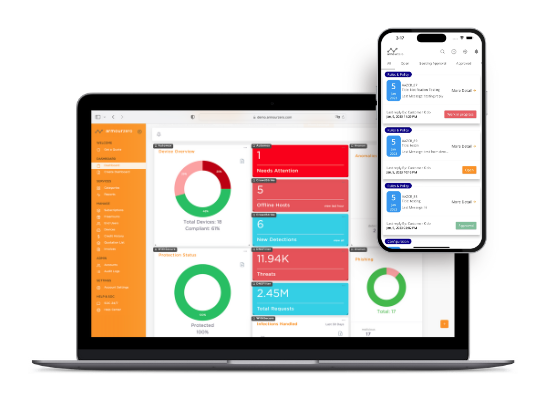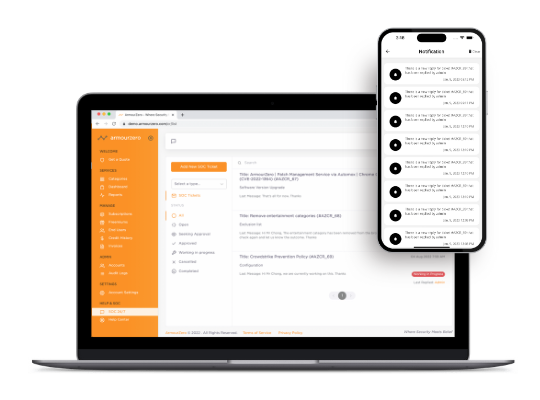 ---
Ensure your cyber safety and grow your business with peace of mind.

Dedicated 24/7/365 support from our SOC Team.

Stay updated with our Threat Intelligence Lab Analysis.

Get security alerts, event monitoring, & monthly report.

Free Consultation for incident management.
---
Simplify the installation to user management with our cost-effective online solution.

One price for all-inclusive monitoring, no ad-hoc costs.

Seamlessly user self-provisioning, 100% online.

Easily onboarding and offboarding subscription.

Security Policy Administration included.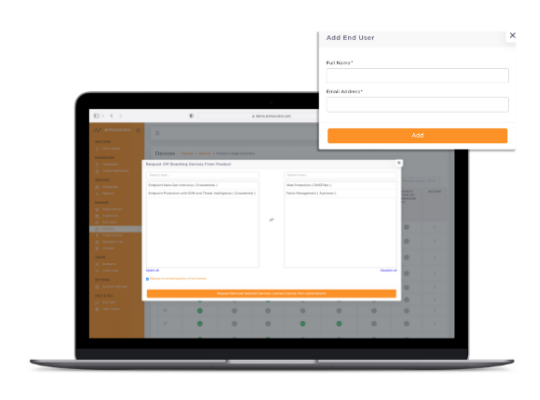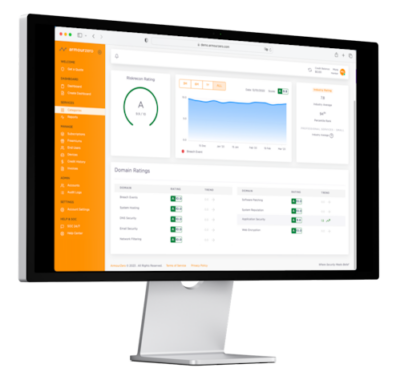 Check your Security Risk Rating!
Understand your security risk and mitigate threats easily with our expert evaluation service and unlimited consultant.
Resources
---
Explore valuable cybersecurity resources
From Satisfied to Thrilled:

Our Customers' Testimonies Speak Volumes.
"Adopting Email Protection as a service, powered by Avanan, has significantly enhanced our email security monitoring. With the added layer of SOC services, monitoring email security has become remarkably efficient. ArmourZero's commitment to delivering exceptional support through their Customer Success team has proven invaluable. Their guidance has not only eased our job but has also added a level of confidence in our email security strategy."
Jaypal Singh
Senior Cloud Technical Lead
Ascent Fund Services (Singapore) Pte Ltd
"ArmourZero's cybersecurity solutions made it easy for NASOM to deploy security protection solutions to all its computers in 18 different locations nationwide and helps us monitor any threats 24×7 which takes away the need of dedicated IT person. Deployment was easy and seamless and assistance can be provided by dedicated ArmourZero team when there's a need."
Mr Julian Wong
Chairman of NASOM
The National Autism Society of Malaysia – NASOM
"CIOs face challenges in obtaining suitable security products and skilled personnel. Security-as-a-Service (SECaaS) solves both problems, providing round-the-clock protection and customizable service selection."
Ts Saiful Bakhtiar
CIO50 ASEAN, World CIO 200
"ArmourZero is a cloud-based SECaaS solution for outsourcing cybersecurity services. It offers cost savings by reducing upfront hardware expenses and simplifying security management without requiring highly trained staff."
Eugene Chung
IT Strategist