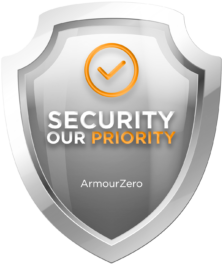 Keeping what's most important. Together with our security partners, we are committed to keeping our customers' data secure by aligning with the strictest security measures and uses world-leading security solutions to secure our service so your data can be kept safe.
World most trusted data centre
Our systems are hosted on Amazon Web Service (AWS), the world most trusted data centre. There, security is designed and maintained according to strictest regulations and standards.
For more information about AWS security practices, see below:
AWS security page
We have strict access and handling policies and don't divulge any client information to third parties. All sensitive data, including billing information, is secured and encrypted.
We adheres to the same security encryption standards as the bank. To keep information safe from login to logout, we use 256-bit SSL encryption.
We adopted multi-layers of parameter security to ensure your data is protected. Besides our infrastructure is protected by AWS, we are secured by Cloudfare's web application firewall and DDoS mitigation and rate limit.
External Security Audits and Penetration Tests
We conducts penetration tests on in regular basis both in the application and in the infrastructure level by reputable and independent third party auditors. This assessments are crucial in order to get an accurate, unbiased understanding of our security posture.
Compliance & Certifications with our security partners