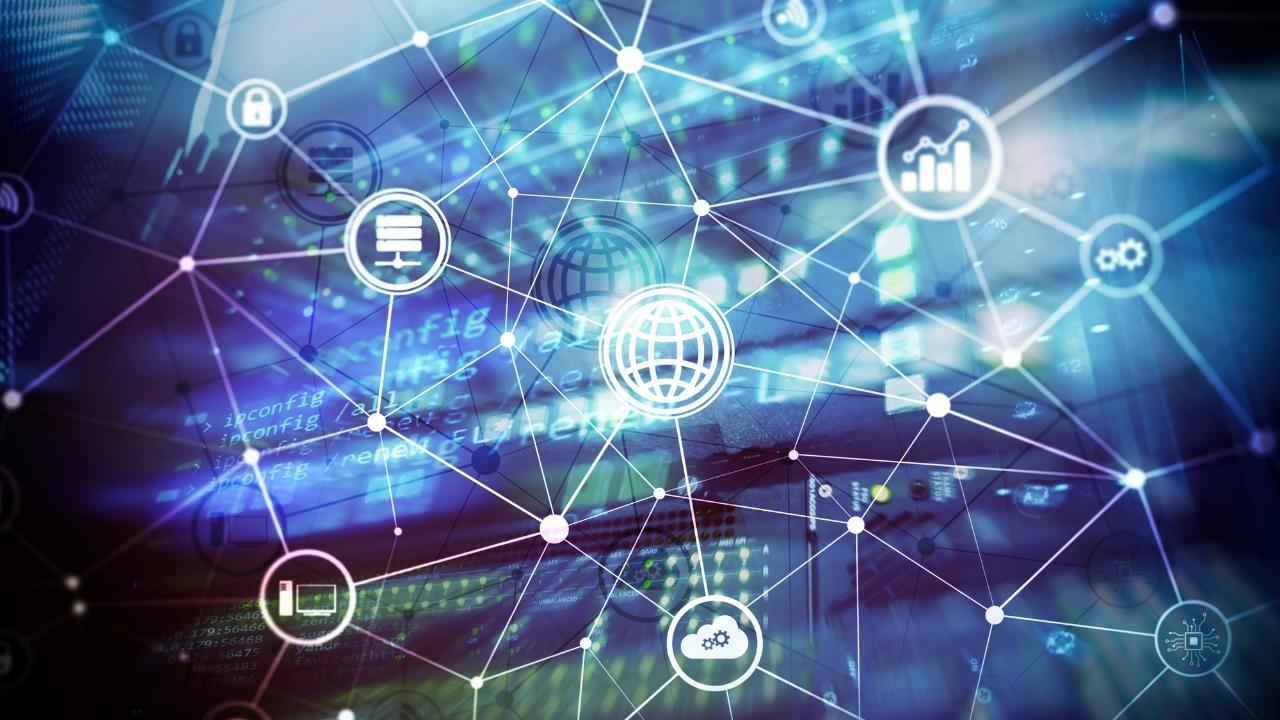 Every day, people will visit various websites, and we never know whether the websites are secure or not. A report stated that websites experience around 94 attacks per day, and this attack can turn a credible website into a harmful one. The one that is designed to steal information from users. This attack can happen to any kind of organisation or business. But, small businesses are at the greatest risk for cyberattacks because of their limited budget for protection and recovery, plus most of them assume that they won't get attacked. Actually, malicious websites not only attack businesses directly, but they can also slip through your employees and steal your data.
With the current economic situation, business owners will think carefully about what they are spending their money on. And if they are working in the technology industry, then they should really consider the malicious attacks that might come to them. Here, we want to share some impacts of malicious websites for businesses and the best practices to overcome them.
Malicious Attacks Impact on Business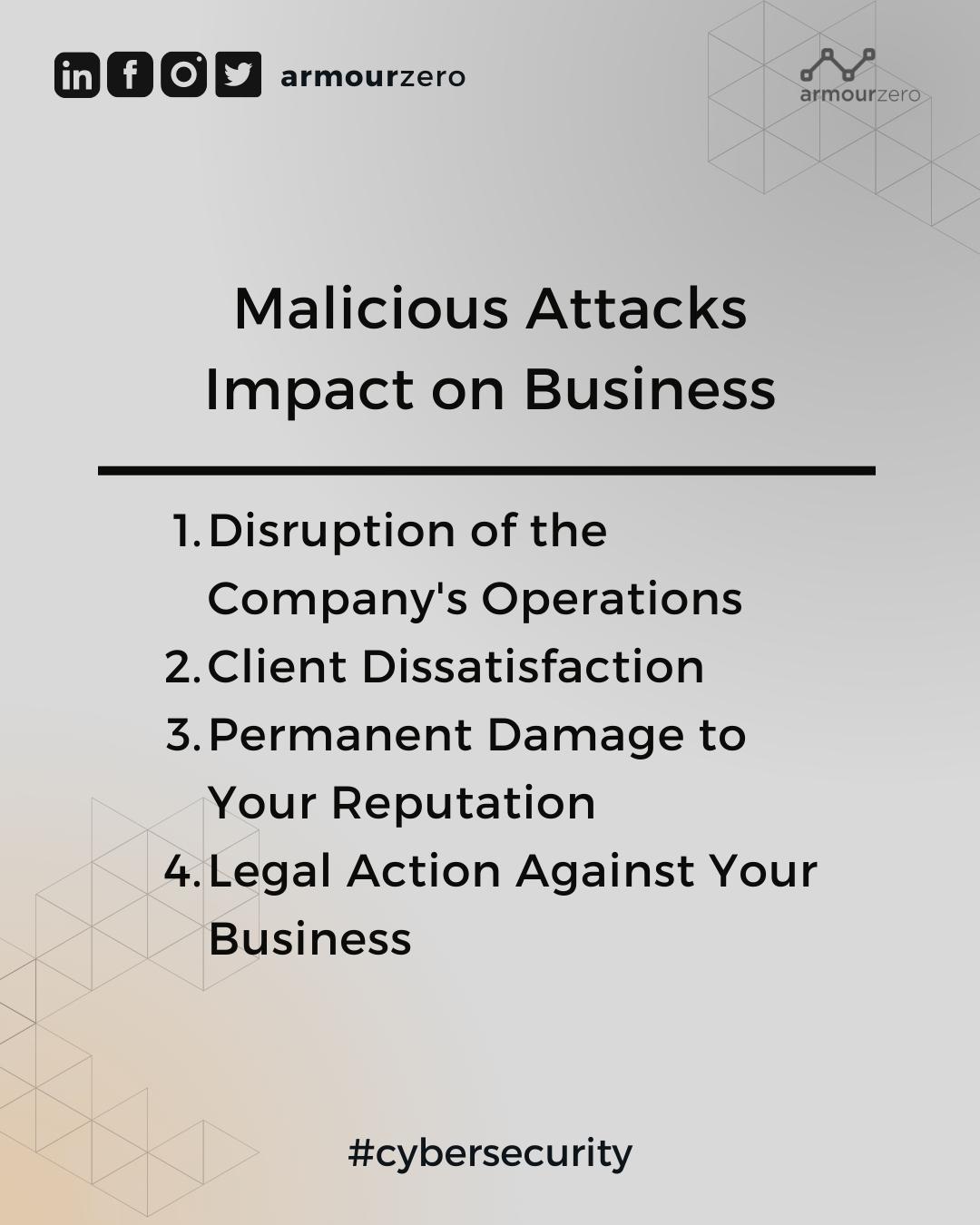 1. Disruption of the Company's Operations
Malicious software infections can disrupt critical business processes. The opportunity cost of this abrupt shutdown can range from a few hundred to thousands of dollars.
Once fraudsters have gained access to your company's network, they can take over the system and prohibit you from serving consumers. They can also alter critical data, wreaking havoc on your system. Hackers can also obtain information about your proprietary processes and sell it. Worse, they can take R&D data and delete it from your system, rendering it unrecoverable.
2. Client Dissatisfaction
All businesses keep their clients' information on their computer system, from contact information and purchase history to credit card and bank details. During an assault, all of these pieces of information are compromised.
Hackers can exploit stolen information from your customers to steal from them, subject them to attacks, or commit crimes using their identities. Clients will lose faith in you if investigations reveal that your system was responsible for the leak. This will result in contract cancellations, significant financial losses, and potential legal ramifications.
3. Permanent Damage to Your Reputation
You have worked tirelessly to develop your company's reputation since its inception. You made it a point to provide your clientele with high-quality products and services in order to make them happy. However, if your network gets hacked, all of your efforts will be forwarded.
Failure to protect your customers' data will reflect poorly on you. You will not only lose your current clientele, but you will also lose their future business. Furthermore, this occurrence may deter potential consumers who are afraid of having their data stolen and exposed.
4. Legal Action Against Your Business
When you gather data from your customers, you must inform them that their information will be stored and that this information will be protected. 
You are correct in your assumption that cyber litigation is primarily focused on prosecuting cybercriminals. In Australia, on the other hand, people have the right to sue you if you violate the Privacy Act 1988 or the Australian Consumer Law. They may even sue you for breach of contract and negligence. Furthermore, if the breach is substantial or you have been repeatedly compromised, the government may impose penalties and punishment.
Best Practices to Keep Your Websites Safe
A report discovered that roughly half believed their hosting providers incorporated security safeguards. In truth, it is your job to secure your website. Fortunately, taking simple security precautions does not have to break the bank. Begin by following the guidelines below to safeguard your website against viruses.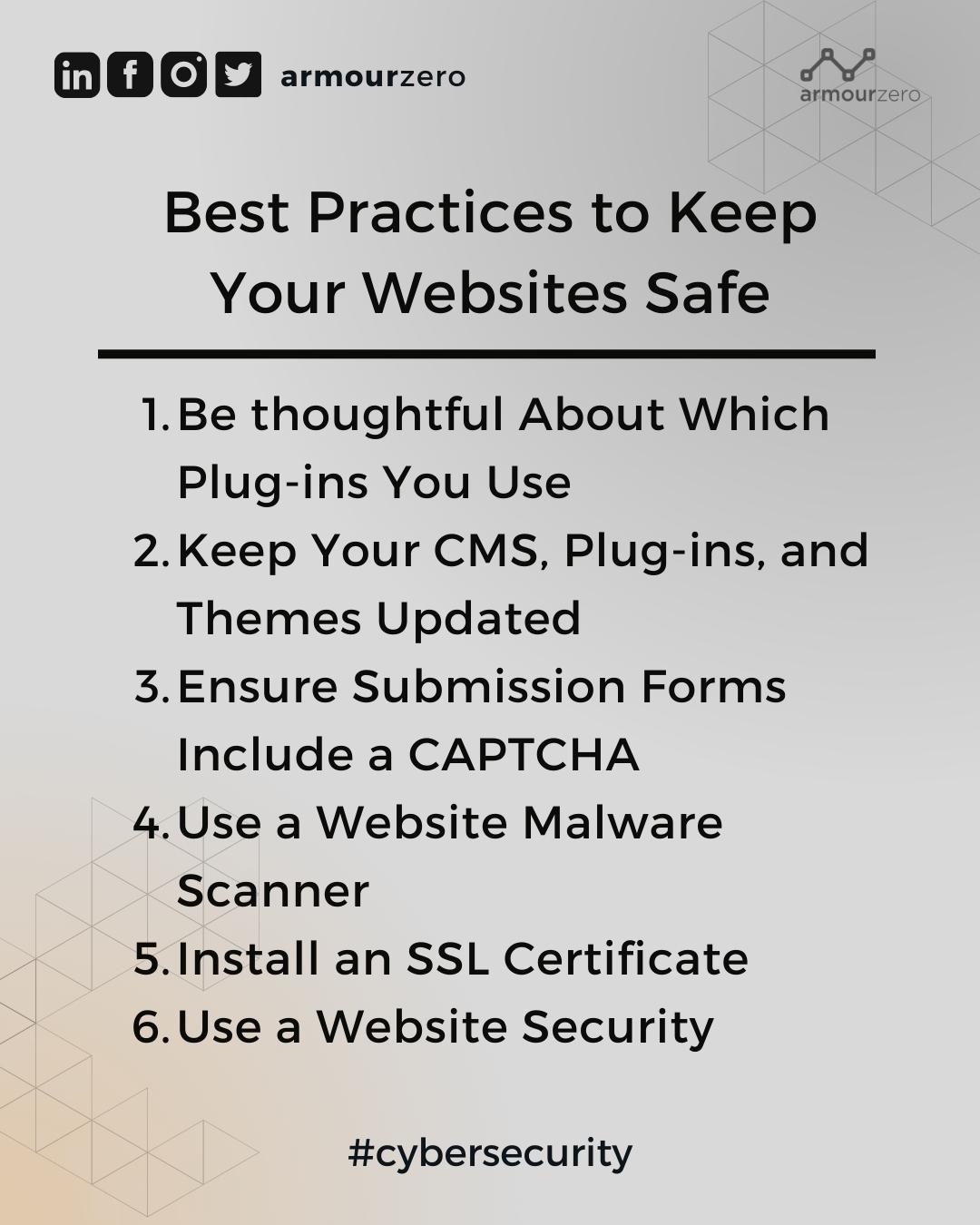 Be thoughtful About Which Plug-ins You Use
Do you really need that plug-in that counts the number of visitors to your site? Maybe—or maybe not. Stick to the plug-ins that you truly need to build out your website, and splurge on one or two premium ones if they're vital to it. Plugins aren't inherently bad or to be avoided, just don't go overboard. The more you use, the more you need to update. 
A report discovered that roughly half believed their hosting providers incorporated security safeguards. In truth, it is your job to secure your website. Fortunately, taking simple security precautions does not have to break the bank. Begin by following the guidelines below to safeguard your website against viruses.
Keep Your CMS, Plug-ins, and Themes Updated
One of the most fundamental protection steps you can do to boost website security is to keep your CMS up to date. Because, CMS will also update its security system, which will also prevent malware-infected WordPress.
Ensure Submission Forms Include a CAPTCHA
CAPTCHA can save you from going through hundreds of spam submissions, and also block bots looking for vulnerabilities or entry points into your site. All it takes is an unprotected contact form for a bot to inject code that allows hackers to access your customer information or even hijack your website entirely.
Use a Website Malware Scanner
Website malware scanners aid in the detection and removal of harmful software as well as the patching of vulnerabilities.
They will defend your website from malware by scanning for and eliminating risks, ensuring that your visitors aren't disrupted by a crashing site, poor speeds, or an unsettling warning from Google informing them that the site is contaminated and banned.
Install an SSL Certificate
Sites having an SSL certificate can be identified by a lock logo followed by "https." These certificates do not provide website security in and of themselves, but they do encrypt data passed from the website to the server.
Website security is just as important as a website malware scanner. But this will help you easily manage your business websites and employees. Because you can check whether your employee is entering malicious websites or not.
For small businesses that don't have an IT team, subscribing to website security that already includes with the security service, will be beneficial to them. Let's protect this tech environment from malicious attacks!
*This article has been published on e27.co on 16 Nov, 2022
ArmourZero provides Website Protection as-a-Service powered by DNSFilter, the best breed of Website Security Solutions, with only US$2.00/user/month or US$20/user/year we are able to prevent delivery of malicious, phishing, and visiting malware websites.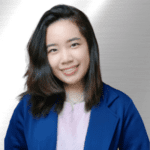 Written by: 
Bernadetta Septarini (Content Marketing). Experienced content marketing and social media in the information technology and services industry.
Share this post
Related Posts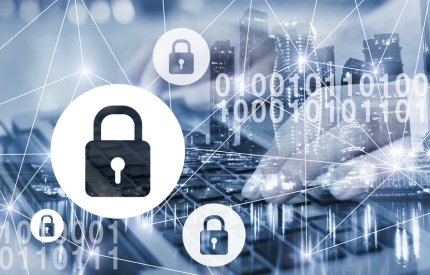 22 Nov 2023
By:Bernadetta Septarini
Category: ArmourHacks
Discover the significance of security ratings and explore proactive measures, along with the best practices, to enhance security for your digital business.