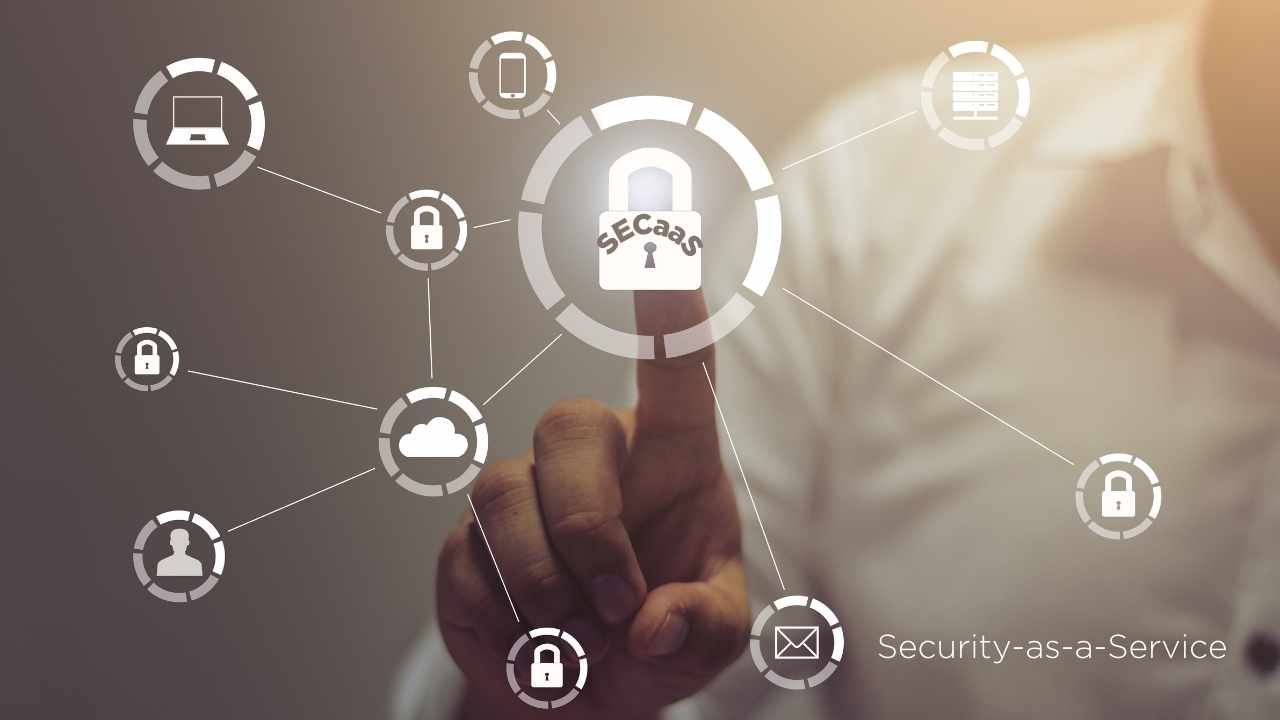 In this digital era, many businesses face a constant threat of cyberattacks and data breaches. Protecting sensitive information and maintaining a strong security posture has become crucial for businesses of all sizes. SECaaS, stands for Security-as-a-Service, offers a comprehensive solution to address these challenges. By outsourcing your security needs to a specialised provider, your organisation can enjoy a range of benefits that enhance protection and minimise risk. In this article, we will share five key reasons why your organisation needs Security-as-a-Service.
What is Security-as-a-Service (SECaaS) in Cybersecurity?
Security as a Service (SECaaS) is a cloud model that provides organisations with security services designed to protect their systems, networks, and data from cyber threats. This includes partnering with a third-party vendor that provides multiple security solutions and manages them on behalf of the organisation. 
SECaaS enables organisations to leverage the expertise, resources, and advanced technology of service providers to improve their security posture without the need to invest heavily in hardware, software, and personnel. A service provider provides Internet security services, usually through a subscription model, where groups pay for the services they need.
The offerings of SECaaS can vary, but they often include:
Threat Detection and Prevention
SECaaS providers use advanced technologies such as human intelligence, machine learning and behavioural analytics to detect and prevent cyber threats immediately. This includes monitoring networks, systems and applications for suspicious activity and mitigating potential attacks. 
Data Protection and Encryption
SECaaS providers offer encryption services to protect sensitive data, both at rest and in transit. This ensures that even if the data is captured or stolen, it remains unread and cannot be used by unauthorised persons.
Vulnerability Scanning and Penetration Testing

 
SECaaS vendors often perform vulnerability scans and penetration tests to identify vulnerabilities in systems and networks. This proactive approach helps organisations limit vulnerabilities before attackers exploit them.
By adopting Security-as-a-Service, organisations can benefit from specialised expertise, 24/7 monitoring, scalability and cost effectiveness. This allows them to focus on their core business activities while delegating their security needs to experienced professionals who keep up with the latest threats and countermeasures.
What are the benefits of SECaaS for Organisations?
Security as a Service (SECaaS) provides organisations with a comprehensive solution to address cyber threat issues effectively. By partnering with specialised third-party vendors, organisations can leverage the benefits of SECaaS to improve their security posture and reduce risk. Here are five benefits of SECaaS for organisations:
1. Advanced Threat Detection and Prevention
Cybercriminals continue to develop their methods, making it difficult to maintain traditional security measures. With Security-as-a-a-Service, you can get access to advanced security and threat detection technologies. SECaaS providers use artificial intelligence, machine learning, and behavioural analytics to identify and mitigate emerging risks. This proactive approach helps identify potential attacks, reducing the risk of data breaches and minimising the impact on your company's operations.
2. Expertise and Specialised Knowledge
Maintaining an in-house security team with the expertise to manage complex cybersecurity challenges can be costly and resource-intensive. By using Security-as-a-Service, you can tap into a pool of skilled professionals with expert knowledge in the field. These experts have the latest information on the latest security trends, vulnerabilities and best practices. Their expertise ensures that your organisation benefits from a modern security strategy without having to hire, train and retain an in-house security team.
3. Scalability and Flexibility
As your organisation grows, so does the need for a strong security system. With Security Services-as-a-Service, scalability and flexibility are built into it. SECaaS providers offer customised solutions that fit your company's size, requirements and standards. Whether you want to add or remove security services, resources in bulk, or adapt to changing threats, Security as a Service allows you to quickly adjust your security posture with minimal downtime. is an investment in additional hardware or software.
4. Cost-Effectiveness
Investing in comprehensive cybersecurity infrastructure can be prohibitively expensive for many companies. Acquiring and maintaining hardware, software licences, and hiring security professionals can be a budget drain. Storage as a service offers a cost-effective alternative. Instead of incurring a large upfront fee, SECaaS follows a subscription model, allowing you to pay for the services you need on a monthly or yearly basis. This approach eliminates the need for budgeting, reduces costs, and provides a budget plan for your storage needs.
5. 24/7 Monitoring and Incident Response
Cyberattacks can occur at any time and prompt response is critical to minimising the damage caused. SECaaS providers continuously monitor your systems, networks, and applications for suspicious activities. In the event of an incident, they respond swiftly, leveraging their expertise to contain the breach, investigate the root cause, and mitigate any potential damage. This proactive approach ensures that your organisation has a rapid incident response mechanism in place, reducing downtime and enhancing business continuity.
Conclusion
In an era of constantly evolved cyber threats, organisations need to prioritise their security posture to protect sensitive data and protect their operations. Security as a Service (SECaaS) provides a comprehensive, cost-effective solution that combines advanced threat detection, specialised expertise, scalability, and 24/7 monitoring. 
By adopting SECaaS, your organisation can focus on its capabilities and provide dedicated professionals to your security needs. Investing in security as a service allows you to strengthen your security, reduce risk and stay ahead of cyber threats in today's digital environment.
Read more about ArmourZero's SECaaS (Security-as-a-Service): What is Security-as-a-Service (SECaaS)?
Protect your organisation from cybercrime and cyber threats today with just one click!
See our pricing here and request a demo to understand further.
You can also contact our sales to help you choose the right cybersecurity services for your business.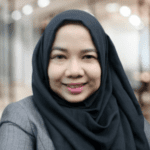 Written by: 
Fanny Fajarianti (Performance Marketing). Experienced digital marketer in the information technology and services industry.
Share this post
Related Posts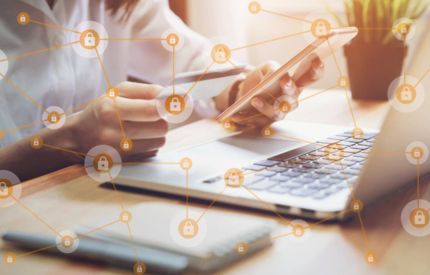 19 Sep 2023
By:Bernadetta Septarini
Category: ArmourHacks
Secure your online shopping and banking from phishing and cyberattacks. Explore how to protect your finances, avoid unexpected risks, and stay phish-free.