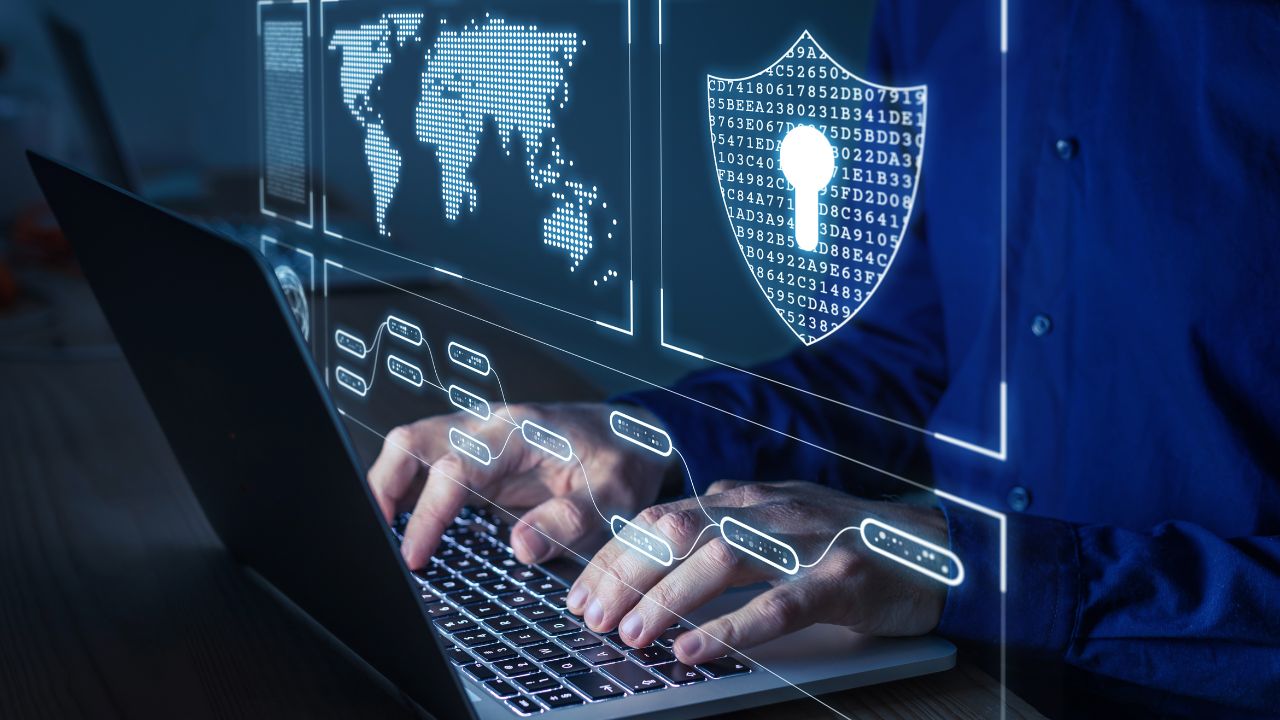 The internet has become a part of our lives and nowadays can be the only source to make a living, especially when Covid-19 hit the world. However, there are a lot of risks on the internet because cyber criminals are constantly finding ways to hack to steal data, create financial threats such as ransomware, or just damage reputations of a company. Whenever they find a vulnerability from an organisation, they will attack the systems by injecting harmful intent such as malware, viruses, ransomware, etc. Also, they can enter from anywhere, such as devices, networks, or applications.
Since the cyber threats are hard to avoid, it is crucial to learn how to defend from them. Therefore, cybersecurity is one of the most important aspects of the fast-paced growing digital world. One way to protect the business or company is by using an all-in-one cybersecurity that offers multiple security solutions on a single platform.
Top cybersecurity provider in the market
Let's take a look cybersecurity provider in the market that can protect your business:
1. CrowdStrike
CrowdStrike was founded in 2011 and has its headquarters in Sunnyvale, California, USA. CrowdStrike provides a single-agent solution to defend against breaches, cyberattacks, and ransomware. It combines technological proficiency with deep security expertise to offer fully managed services while eliminating the need for on-premise infrastructure.
It specialises in next-generation cyber threat elimination, response and recovery services, and security for cloud workloads. It has also rolled out digital risk monitoring, vulnerability assessment, and automated malware analysis solutions to help companies maintain a proactive stance on cyber threats. As of 2020, the company acquired three firms to strengthen their data security and Falcon protection programs. According to the reports, the company earned over USD874.438 million in 2021.
International Data Corporation (IDC) has ranked CrowdStrike #1 for 2021 market share in WW Corporate Endpoint Security – defined as Modern Endpoint Security + Server Security. Also, Forrester (research and advisory company) has named CrowdStrike a "Leader" in The Forrester Wave: Endpoint Detection and Response Providers, Q2 2022. Forrester evaluated the 15 most significant EDR providers, scoring each one based on a set of criteria spanning across the strength of current offering, strategy, and market presence.
With ArmourZero, you can get all around protection from CrowdStrike's Endpoint Next-Gen Antivirus as-a-service at just USD4.50/month/user and Endpoint Protection with EDR and Threat Intelligence as-a-service at just USD10.00/month/user.
2. WithSecure
WithSecure™ (formerly F-Secure for Business) was founded in 1988 and has its headquarters in Helsinki, Finland. WithSecure provides AI-driven protection, secures endpoints and cloud collaboration, and intelligent detection and response is powered by experts who identify business risks by proactively hunting for threats and confronting live attacks. It integrates across all your endpoints, keeping your organisation fenced in from attacks. WithSecure earned over USD130 million revenue in 2021.
With more than 30 years of experience, WithSecure's technology is trusted and has won the annual 'Best Protection' AV-TEST awards, industry-leading advanced attacks detection capabilities confirmed by MITRE ATT&CK® evaluations, and 2020 Customers' Choice for Vulnerability Assessment in Gartner Peer Insights. Also, WithSecure™ was named a Major Player in the IDC MarketScape: Worldwide Modern Endpoint Security for Small and Midsize Businesses 2021 Vendor Assessment.
With ArmourZero, you can get all around protection from WithSecure's Endpoint Antivirus as-a-service at just USD2.80/month/user and Endpoint Protection with EDR as-a-service at just USD6.50/month/user.
3. Avanan
Avanan was founded in 2016 and acquired by cybersecurity giant Check Point Software Technologies Ltd in August 2021. Avanan built a cloud-native platform that identifies advanced attacks and catches the advanced attacks that evade default and advanced security tools. Its invisible, multi-layer security enables full-suite protection for cloud collaboration solutions such as Office 365™, G-Suite™, and Slack™. 
The platform deploys in one click via API to prevent Business Email Compromise and block phishing, malware, data leakage, account takeover, and shadow IT across the enterprise. Avanan replaces the need for multiple tools to secure the entire cloud collaboration suite.
Before it was acquired, Avanan already had over 5,000 global clients and protected more than 2.5 million inboxes. After acquisition, Avanan's technology will integrate with Check Point's threat prevention software capabilities to deliver the world's most secure email security offering and protect remote workforces from malicious files, URLs and phishing across email, collaboration suites, web, network, and endpoint.
With these joint forces, Avanan ranks first on G2's Top Cloud Email Security solution and ranked the fourth-highest on list of 50 products Best Software by Function/Security Products G2's List of Top Security Products (G2 is peer-to-peer review site).
With ArmourZero, you can get all around protection from Avanan's Email Protection as-a-service at just USD6.00/month/user.
Related article: Understanding The Cloud Email Security
4. Automox
Automox was founded in 2015 and has its headquarters in Colorado, USA. It is a cloud-native patch management. Facing growing threats and a rapidly expanding attack surface, understaffed and alert-fatigued organisations need more efficient ways to eliminate their exposure to vulnerabilities. Automox is a modern cyber hygiene platform that closes the aperture of attack by more than 80% with just half the effort of traditional solutions.
Cloud-native and globally available, Automox enforces OS & third-party patch management, security configurations, and custom scripting across Windows, Mac, and Linux from a single intuitive console. IT and SecOps can quickly gain control and share visibility of on-premise, remote and virtual endpoints without the need to deploy costly infrastructure. Automox dramatically reduces corporate risk while raising operational efficiency to deliver best-in-class security outcomes, faster and with fewer resources. 
With its advanced technology, Automox earned a total of 15 "2020 Best badges", including numerous awards in multiple categories from Gartner and Capterra High-Ranking Customer Reviews. It is also recognised as the leading IT Management Software solution across each of the Gartner Digital Markets. In April 2021, Automox secured USD100 million in Series C Funding led by Insight Partners, along with funds managed by Blackstone and existing investors Koch Disruptive Technologies and TechOperators. With this round, Automox's total funding now exceeds USD152 million.
With ArmourZero, you can get all around protection from Automox's Patch Management as-a-service at just USD5.00/month/user.
Also read: The Importance of Cloud Patch Management for Organisation
5. DNSFilter
DNSFilter was founded in 2015 and has its headquarters in Washington DC, USA. It offers threat protection, content filtering, and block malicious websites in-real time and provides important visibility for the IT team. So far, DNSFilter protects over 4 million end users from online security threats using artificial intelligence (AI) technology, machine learning (ML) algorithms, and content filtering capabilities.
DNS (Domain Name System) filtering is essential for businesses because it can limit the amount of threats. It also gives the ability to filter bad or unwanted content at the DNS level. DNS filtering works AI-driven by categorising every single domain you attempt to access and cross-referencing those categorisations and domain names with policies you want to block. Nowadays, there are almost 2 billion domains out there and roughly 200,000 new domains every day. There are a lot of opportunities to run into a malicious site without realising it. 
Since DNSFilter has made the most effective solution in the DNS security market, it has won multiple awards. In 2021, DNSFilter was awarded Web Filtering and Control Solution of the Year from Cybersecurity Breakthrough Awards. Also, DNSFilter ranked first on Category Leaders in Cybersecurity by GetApp's. In July 2021, it received USD30 million in Series A Funding round led by Insight Partners with support from Arthur Ventures. 
With ArmourZero, you can get all around protection from DNSFilter's Web Protection as-a-service at just USD2.00/month/user.
All-in-one cybersecurity that Combine Top 5 Trusted Brand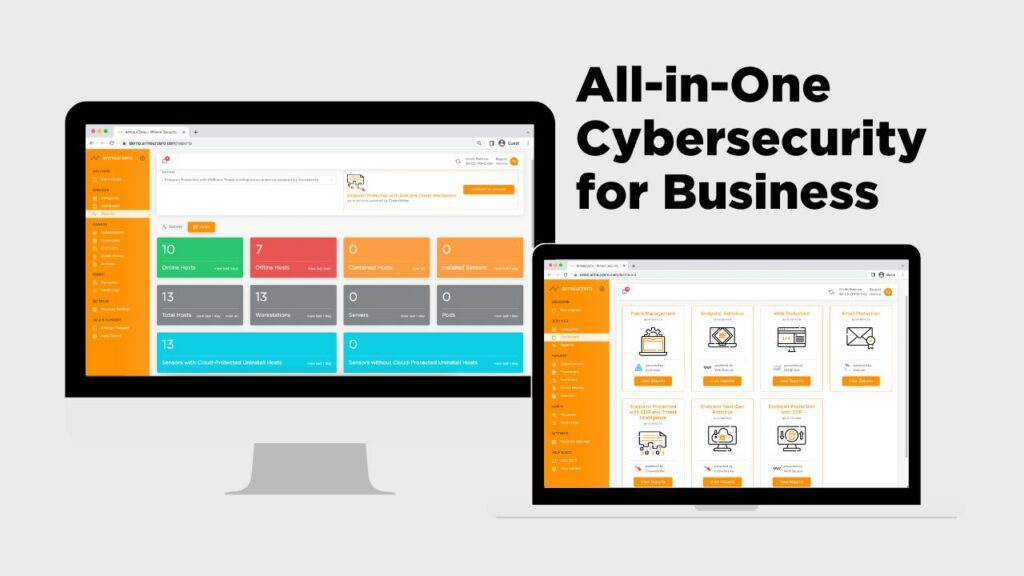 According to TechCrunch, security teams are forced to rely on many vendors and disconnected security products. The average security team is using 25 to 49 tools from up to 10 different vendors. This system is creating a blind spots that can be harmful for the company. Therefore, an IT security system needs to be designed with one single point of control that provides a holistic view of threats and vulnerabilities.
There are several benefits of using an all-in-one security company such as ArmourZero:
With all-in-one cybersecurity, users can easily integrate it with different solutions to ease the security team. For example, the organisation can have different solutions such as endpoint antivirus and email protection without switching between applications all the time. Just one platform is enough for all security needs.
Security-as-a-service (SECaaS) is the future of cybersecurity. With the subscription model in SECaaS, you just need to pay a flat fee based on the unit price, depending on the service that you subscribed to with no other hidden services cost. For example, in Website Security Protection as-a-service, only to pay the service fee per user that includes the technology's licence. 
No hardware or software is needed for purchase. Security protection starts almost instantly, not in weeks. Once your company has subscribed to one of the services, the endpoint will instantly get protection.
Wherever your users are, as long as they are connected to the Internet, the latest patch can be easily deployed to ensure you receive the latest updates. No longer need to worry and deal with ever-changing or obsolete solutions. Technology is covered by the service that delivers.
Multi-cybersecurity solutions consolidated and streamlined into one common process; instant quotation, service subscription, installer deployment, refund and more.
Conclusion
Cybersecurity is no longer a "nice to have" – it's a "must have" for all businesses. No one can predict when or how they will get a cyber threat, but they can fortify vulnerable systems in advance. A cyberattack can make or break a company depending on how prepared they are.
An efficient cybersecurity solution is no longer a luxury. All-in-one cybersecurity for business from ArmourZero protects your company from a variety of online attacks and offers a safer online environment for businesses.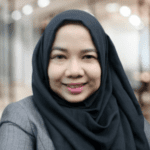 Written by: 
Fanny Fajarianti (Performance Marketing). Experienced digital marketer in the information technology and services industry.
Share this post
Related Posts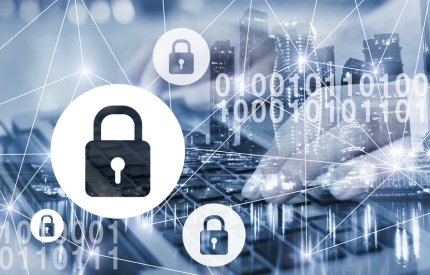 22 Nov 2023
By:Bernadetta Septarini
Category: ArmourHacks
Discover the significance of security ratings and explore proactive measures, along with the best practices, to enhance security for your digital business.