Find Out Your Organisation's Security Risk for FREE!
Identify and mitigate potential security threats with ease
and all-in-one cybersecurity platform.
Powered by:
The Industry-leading for Security Rating

Request Your
Security Risk Rating
Security Rating as-a-service

Access a security rating for your company, supply chain, and third-party vendor for a limited time.

Know what the findings are and what they mean to its risk score across multiple security domains.

Learn how the organisation's security performance compares to competitors & peers in each industry.

Learn how to use this score to influence corrective action with risk prioritised data based on issue severity.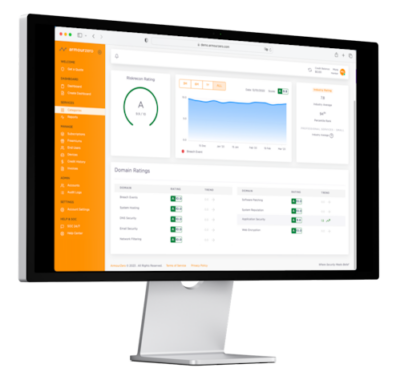 Security Rating,
Expert Consultation,
and Protection Strategies

All-in-one Platform