Evie Loh is the Chief of Digital Media and Executive Editor in Chief at The China Press Berhad, one of Malaysia's leading Chinese media. Graduated with a Bachelor's Degree in Journalism from Tunku Abdul Rahman University, she is now further studying her Master's Degree in Political Science.
Evie has been in the media industry for close to 20 years, mainly covering business and finance news, she has interviewed more than 100 successful entrepreneurs.
As a woman leader, Evie also created PinkBiz, the Women Entrepreneur section in China Press, to support women leadership.
We are honoured to have Evie today to share her interesting journey on how to lead traditional media into a new digital era.
#1 How did you get started in the digital media world?
The internet is killing newspapers. Frankly, the presence of social media has had a significant hit to the newspaper industry. We are facing tremendous changes in terms of content generation and distribution.
Innovation that created new markets and disrupted the existing business models of newspaper companies has also changed the way we operate our businesses. Media companies are either forced to evolve, adjust their marketing and distribution strategies, or be eliminated.
Our management foresaw the consequences 8 years ago, so I've been chosen to be part of the team to lead the change, moving China Press into the digital era.
#2 Do you think traditional media is facing off while the digital media era is moving in?
Traditional media, or some people like to call old media, are the mass media institutions that predominated prior to the information age; particularly print media is centralised and communicates with one-way technologies to a mass audience.
New media, on the other hand, is defined by the rise of the internet. The rise of online news portals and "self-medias" have supplied a steady stream of free content to the general public. People quickly discovered that it wasn't necessary to buy news off the stand any longer when Google and other sources were just a click away.
In recent years, social media such as Facebook and Twitter have taken the old media's role as news bringer, being as fast as the moment the occurrence happens. A lot of marketing is done on social media sites, all giving direct hits to older methods of advertising.
The tables have turned, no longer is "news" reserved to the standard media channels, and anyone can take part in it from anywhere by commenting and giving reactions.
Some of the community remain adamant that traditional media still plays a vital role despite it not doing so well in the information age. This is especially true as print media still accounts for a significant amount of news consumption by older generations who have failed to come full circle in embracing mobile and digital technology.
However, mass communication has always been evolving, but in parallel with the technological advances the world goes through. The method of relaying information is becoming increasingly less physical, and results in the world being much closer to each other than ever before.
#3 As the change agent in the company, what challenges do you face to lead the traditional media approach to the digital era?
In the beginning, we had limited resources to make the jump to digital, which required a new workforce and new skillset, particularly journalists, to embrace the new ways of doing work.
Thanks to those who are willing to sacrifice themselves and multitask in both areas (print and online) at the same time. It took us almost three years to learn and familiarise the process as well as to be on track.
Since the audience trend is changing around the world, we are forced to adopt new methods of relaying information to the masses, while also thinking of ways to generate sustainable revenue.
We have to create new methods of generating revenue, this includes adopting the paywall model (charges are done on online content) and metered model (readers are required to pay and subscribe if they wish to read more premium content).
#4 What is the interesting part you found in this technology world?
Real-time results! Unlike traditional media, where it often takes time to see the results of a campaign. The results or feedback we receive from online media are often in real-time. That allows us to make instant changes to our content strategy in order to achieve maximum effectiveness.
We can also afford to "trial and error" on online media, trying one thing or another until we find the best way to reach the desired result. We will never have this "luxury" on print media.
#5 What is your best advice as a female leader to fellow working ladies?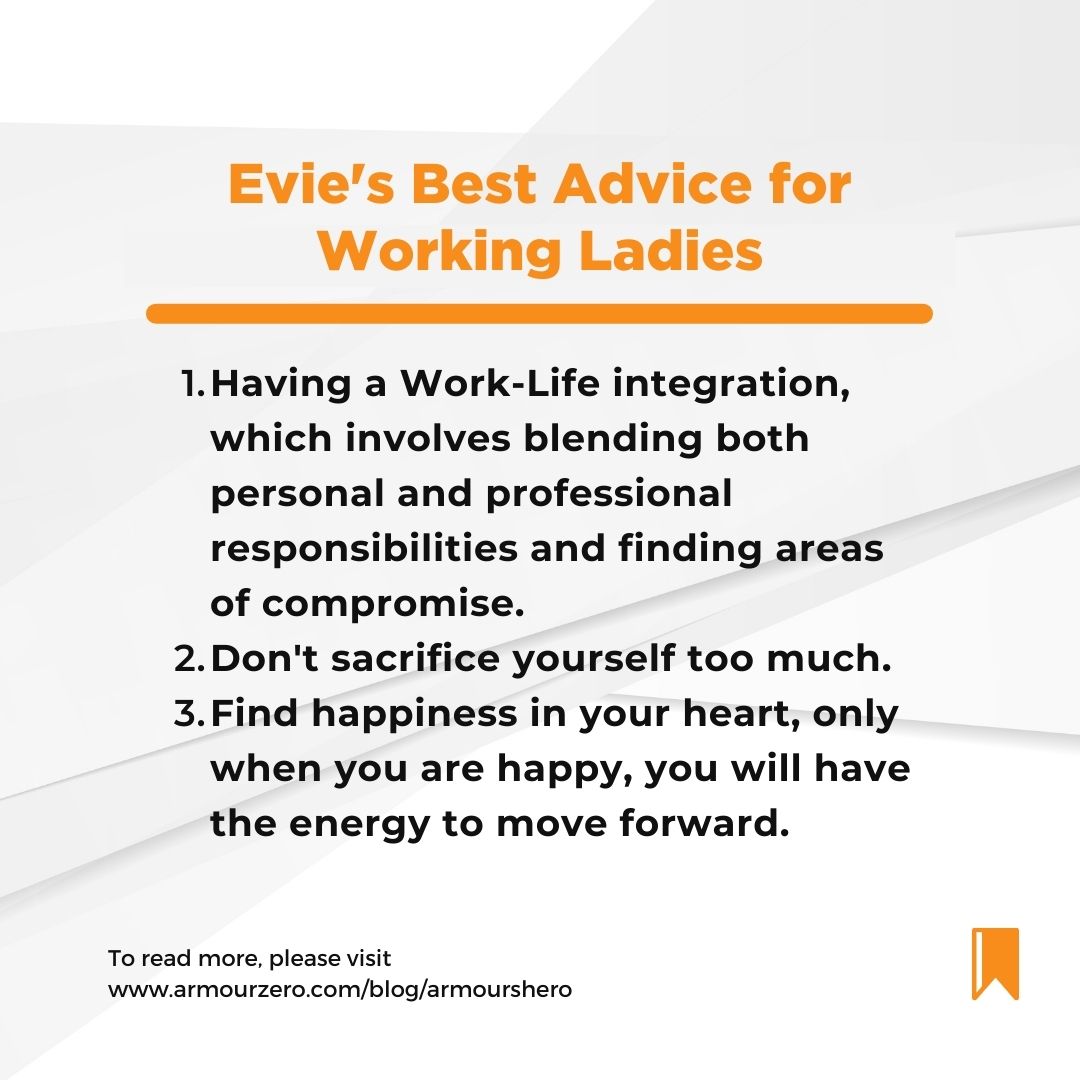 The majority of career women strive to reach work-life balance, while I aim to achieve work-life integration. Work-life integration involves blending both personal and professional responsibilities and finding areas of compromise, rather than viewing work and personal time as separate entities, especially with the current remote and hybrid workforce situation, the boundaries to keep work-life and personal-life separated seem to fade.
On the flip side, when work and personal life seep into each other can also have negative consequences. Especially as working mothers, we have multiple roles. We have to take care of our children, our staff, our clients as well as our stakeholders, and in the end, we forget about ourselves.
So my advice is, don't sacrifice yourself too much, because if you sacrifice too much even if you achieve many things in life, you will burn out. You need to find happiness in your heart, only when you are happy, you will have the energy to move forward. This is my own experience.
#6 What is your powerful belief to help you succeed in life?
Others said that "opportunity comes to the prepared mind", but I strongly believe that you have to create your own opportunity, don't wait for it to appear. You have to create your own arena.
As everyone knows, China Press is not a business newspaper, and my expertise is in business journalism. Some of my friends advise me to move on as there will not be any career advancement here. I hold my belief and until today, I created my own value and achieved my career satisfaction.
We have to create our own value, don't let anyone else define your worth.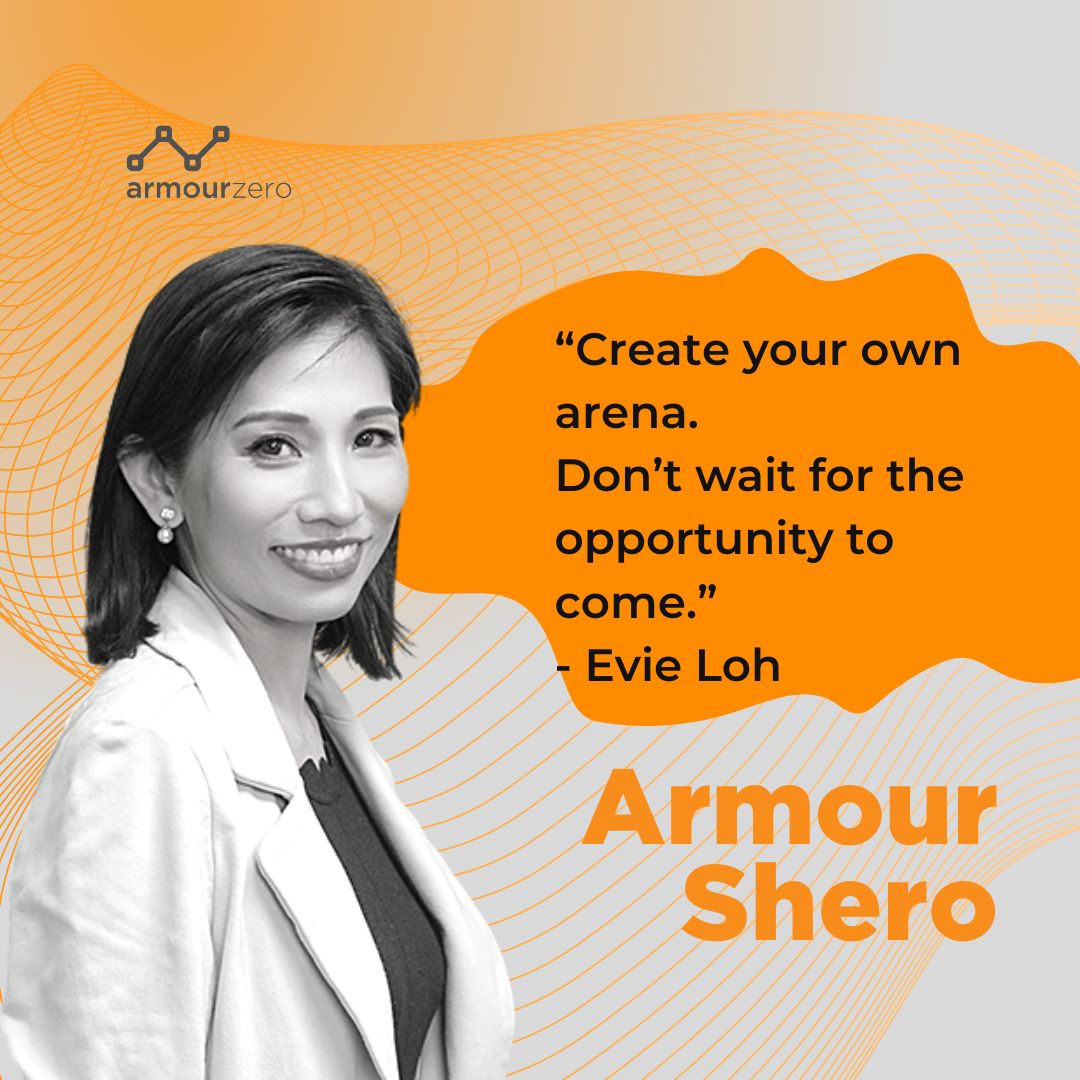 Share this post
Related Posts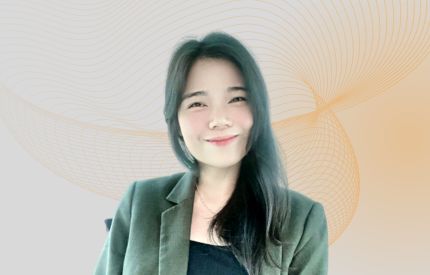 02 Oct 2023
By:Bernadetta Septarini
Category: ArmourShero
Queenie Liew, Solution Consultant Engineer at CSP Global Technologies, shares her passion and journey as a cybersecurity shero in the tech industry.