In 2012, Indah Mustikasari was just an ordinary Indonesian Public Relations and Communication fresh graduate who graduated with a Cum Laude honours from Universitas Padjajaran. She decided to move abroad to Kuala Lumpur, Malaysia due to her hesitance to work and live in a hyper-hustle culture in Jakarta.
Indah has been enjoying a startup/tech working culture because of the flexibility, inclusivity, and a broader opportunity to grow. She started her career as an SEO Content Writer at iPrice Group, an online shopping aggregator. During her journey with iPrice, she has explored different skills from SEO specialist to business intelligence.
After almost five years with iPrice, Indah moved to Zalora Group, the Asia's leading online fashion, beauty and lifestyle company, as the Product Manager, Growth & Analytics. She is also an Instructor at RevoU to share her knowledge with the students who the majority are having pivotal moments in their career paths.
Here is her story.
#1 How is your journey in this industry?
It started by coincidence. When I did my internship in Jakarta, I realised I couldn't live in the hectic culture in Jakarta e.g. spending more than two hours commuting without productivity, which was exhausting physically and mentally. So I decided to not work in Jakarta after I graduated and to look for opportunities abroad. 
Initially, I was applying to big corporations like FMCG, but it seemed a corporate culture is unsuitable for me, let alone the long and exhausting recruitment process.  I happened to get information about a new opportunity as a content writer in iPrice Malaysia. I didn't want to be a writer initially, but I just wanted to leave the country, and luckily I was accepted.
Nine months in the content writing role, I was given an opportunity to move to another department (Content Marketing) which was a more matching role with what I've learned from university. After two years in Content Marketing, I was striving for another challenge, so I chose to move to a Business Intelligence Analyst. I found myself intrigued and loved learning about data, and here I got some extensive mentorships from my colleagues and my manager. After one year, I got promoted to lead a team consisting of 2 junior analysts. 
Then, in October 2021, I moved to Zalora to take on a new challenge in product management as I was always curious about this Product Manager role. At first, I wasn't sure if I could pitch for this role because this position requires someone who has prior experience in product management. It turned out the opportunity in Zalora was exactly looking for someone with a data background and has certain versatility like my portfolio. Seems it was just meant to be.
I always enjoyed working in tech companies because we have this growth mindset and a great culture, everyone is friendly and helpful, and we are really empowered to take on a chance to build our own career path. 
#2 What is your day-to-day life working in the Tech Industry?
I feel that working in the tech industry, every day is different, and we always face various problems and challenges. The most challenging part is to make all my stakeholders happy and on the same page with our business goal and prioritisation. The most fun part is problem-solving and trying to help others solve their puzzles.
In my current role as a Product Manager, I did 60-70% of my time with meetings, aligning with stakeholders, other PMs, or other departments. The rest are replying to emails and ensuring my engineers are on track with the project timeline. The most challenging part is finding the time to sit down and focus on my own tasks.
In Zalora we are strict to work during working hours, so I can leverage my free time to do side gigs such as teaching at RevoU in the evening. 
#3 What is the hardest part of working in the Tech Industry?
Basically, to improve our soft skills, as it depends on the exposure and opportunity to find the right mentor to help us to improve these skill sets. I would say every case is different, two people may be in the same company, but one's growth is different from another due to the learning opportunity. I was lucky to have the right manager/mentor and the opportunity at the same time. However, these are the soft skills that you need to excel in order to strive:
Critical Thinking and Problem-Solving
Critical thinking and problem-solving are when we can objectively analyse information, eliminate the process of retrieving information, and apply logical thinking to draw informed conclusions.
People with high emotional intelligence are aware of their emotional states and can identify and manage them. You can also understand the emotions of others and use them to interact sensitively.
Adaptable people have an optimistic worldview driven by curiosity, an open mind, and a willingness to embrace change. Just as a versatile person can accept change, they can recognise when change should be avoided because of change.
It takes a few minutes for a confident speaker to think about how effective it is compared to a speaker who is not satisfied that what he is saying is worthwhile. 
Communication-related soft skills include persuasion, effective collaboration, and teamwork.
#4 What do you see as a woman in Tech?
I think over the time, we have normalised and appreciated the contribution of women in the tech industry. We see more women as tech founders, leveraging technology to solve minority issues such as women's reproductive health (Olivia app in Sweden), or even a safe place for women to find dating online like Bumble.
Even in Zalora, our group CEO is a female, and we have three female product directors, as we value talent not based on gender but rather on the skillset and the culture they bring into the team.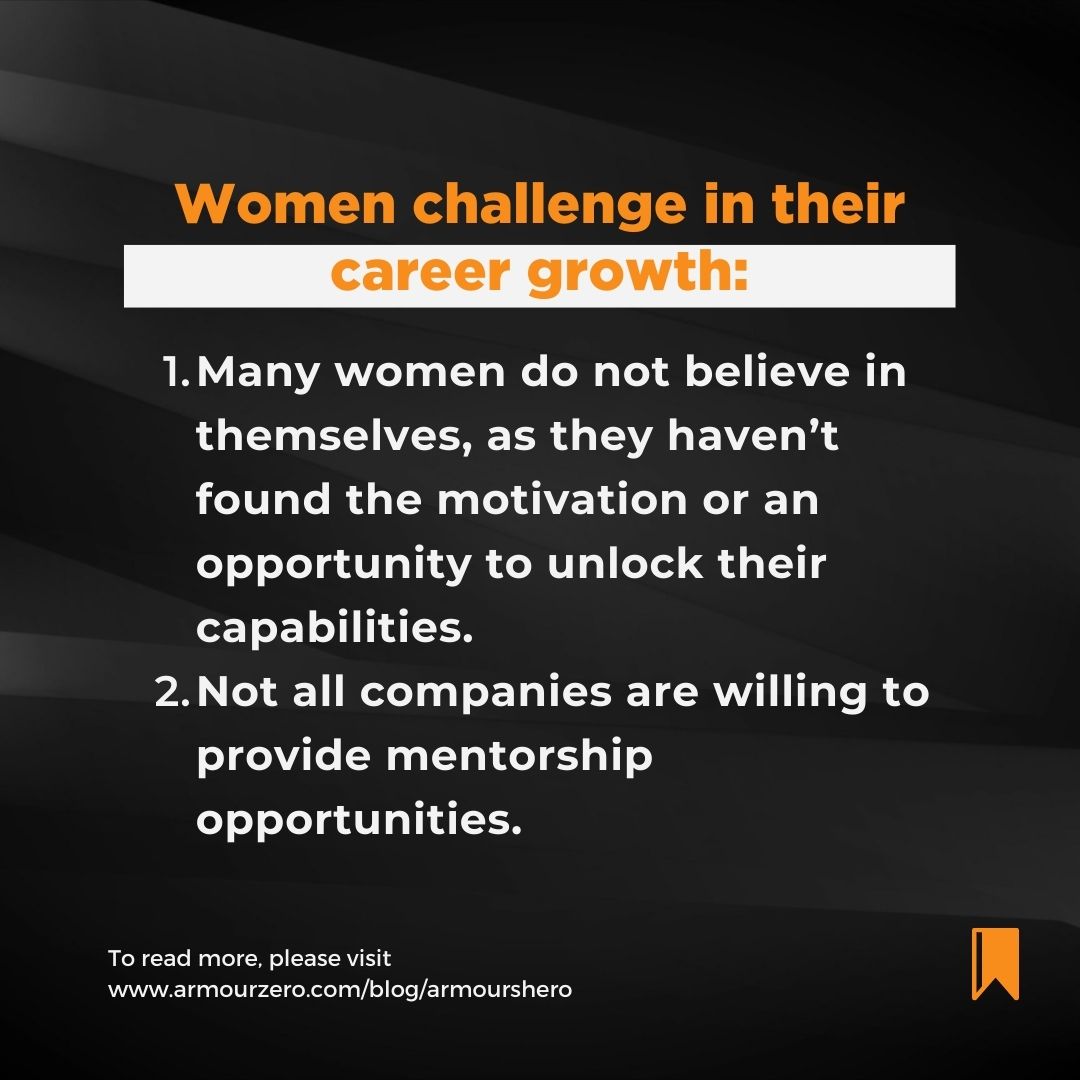 But in a general point of view, especially in Indonesia's fragmented society, there are two challenges for women in their career growth:
Many women do not believe in themselves. It could be from their external factors such as societal norms or culture that influence this, or maybe internally they lack confidence as they haven't found the motivation or an opportunity to unlock their capabilities.

Not all companies are willing to provide mentorship opportunities. 
But thanks to the internet and endless information we can access, in the current age I feel more women are already empowered and confident with their skin.
#5 What is your advice for fellow women leaders?
Listen to yourself and always choose what you believe is the right one for you, be it in your career path, work opportunities, or life choices. Society will always judge as they always put really unrealistic expectations towards women, but don't let it stop you.  
As a woman leader, we should leverage our soft and feminine side to lead others with compassion, and empathy, and be assertive at the same time. This is actually an underrated skill that not everyone realises. There is a lot of research that shows companies do better with women leaders. 
Last but not least, just do it!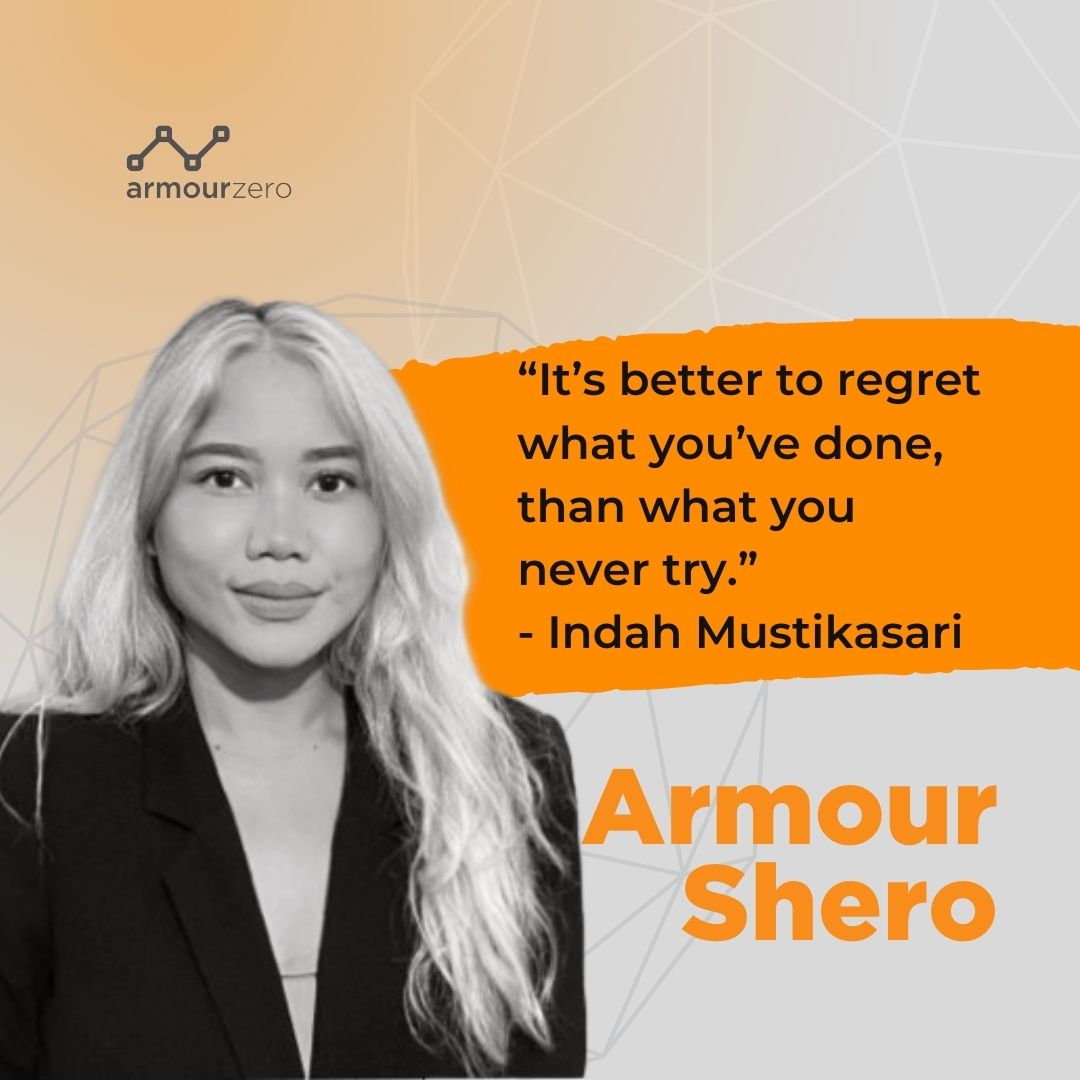 Share this post
Related Posts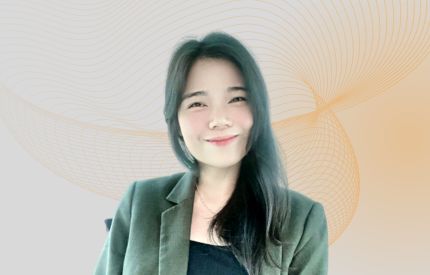 02 Oct 2023
By:Bernadetta Septarini
Category: ArmourShero
Queenie Liew, Solution Consultant Engineer at CSP Global Technologies, shares her passion and journey as a cybersecurity shero in the tech industry.