Lola Chin is a seasoned marketer who believes in leading marketing using integrated data and technology. Her passion has always been revolving around these three key things.
Surprisingly, she has spent most of her career in the advertising industry. In the span of 15 years, she had various opportunities working across local and international agencies, leading both regional and APAC key accounts. Following that, she had the chance to join AIA Malaysia. Her focus was transforming the brand into the digital sphere and working on multiple streams from digital strategy to ensuring the MarTech in place supports overall organisation goals. On top of the role that she was playing in AIA Malaysia, she was appointed as part of the team launching AIA in Cambodia.   
With those experiences that she has in place, she was able to transit her digital skill sets, knowledge, and management skills to her current role. Now, she is a Product Marketing Manager at Computershare Australia, which sits within the Global Product and Innovation team. Her role allows her to strategically drive go-to-market product launch, commercialisation, and revenue growth.  
Here is her story.
#1 How did you get started in the Technology Industry?
My curiosity has always driven my hunger to understand more about technology and digital. With the digital boom in the mid-2000s, I was given an opportunity to set up an international digital agency in Malaysia. At that point, I wanted and needed the change to help and support my career growth. I took up the opportunity and have never looked back since then. I was grateful to have been given a chance to grow within the agency and to groom the next generation of talents within the digital and technology industry. 
After seven years in the digital agency, I was given an opportunity to bring my digital, technology, and people management experience to an MNC, whereby I was part of the digital transformation team. 
#2 Is there any toughest moment in your career?
I think for me, it was learning technology on the go when I made a career switch. I came with vast advertising experience, with limited digital and technology experience. Furthermore, I had to pick up and understand digital technology concepts and frameworks in a short duration.
Another toughest moment was having to prioritise my health over my career. At one stage, I was burnt out and constantly falling sick from long hours and stress. This has prompted me to rethink and reset my priorities in life without jeopardising my career goals. It took a lot of courage to make a drastic decision to move permanently to Australia and restart my career in my early 40s. As the saying goes… "Don't get so busy making a living that you forget to live a life."   
#3 What do you see women in the Technology Industry?
I believe women have the power to lead and strive in different industries. We are equal in terms of capabilities, skill sets, and knowledge. If we look at statistics, in 2020, only about 25% of the five big technology companies, GAFAM (Google, Apple, Facebook, Amazon, and Microsoft) are female with the ratio of men to women in technology overall 3:1. (Source: Statista). This simply demonstrates the large gender inequality/disparity within the industry. I hope to encourage and empower more females to be part of the Technology industry.
Women have the power to lead in different fields. We are never too old or too young to lead and have a career in the technology industry. Many renowned female talents are driving the global phenomenon from a STEM (Science, Technology, Engineering, and Mathematics) perspective. Just to name a few: British technology pioneer, businesswoman, and philanthropist Dame Stephanie Shirley (a.k.a. Steve Shirley), internationally known Greta Thunberg and our local talent Red Hong Yi have demonstrated that women can be part of the change in STEM so long we are passionate, hardworking, resilient, and authentic. I see the power of resilience, passion, and strength in today's technology women, and they will inspire and nurture the next generation of talent. 
#4 What is your best advice to all the women in the Technology Industry?
You don't have to play masculine to be in the technology industry, but you need to be passionate, hardworking, resilient, and authentic.

If you want to lead, you need to grow. Good leaders are always good learners. By making learning part of your commitment, we will constantly keep looking for new ways to grow ourselves. 

Always stay humble and never think you are better than anyone else.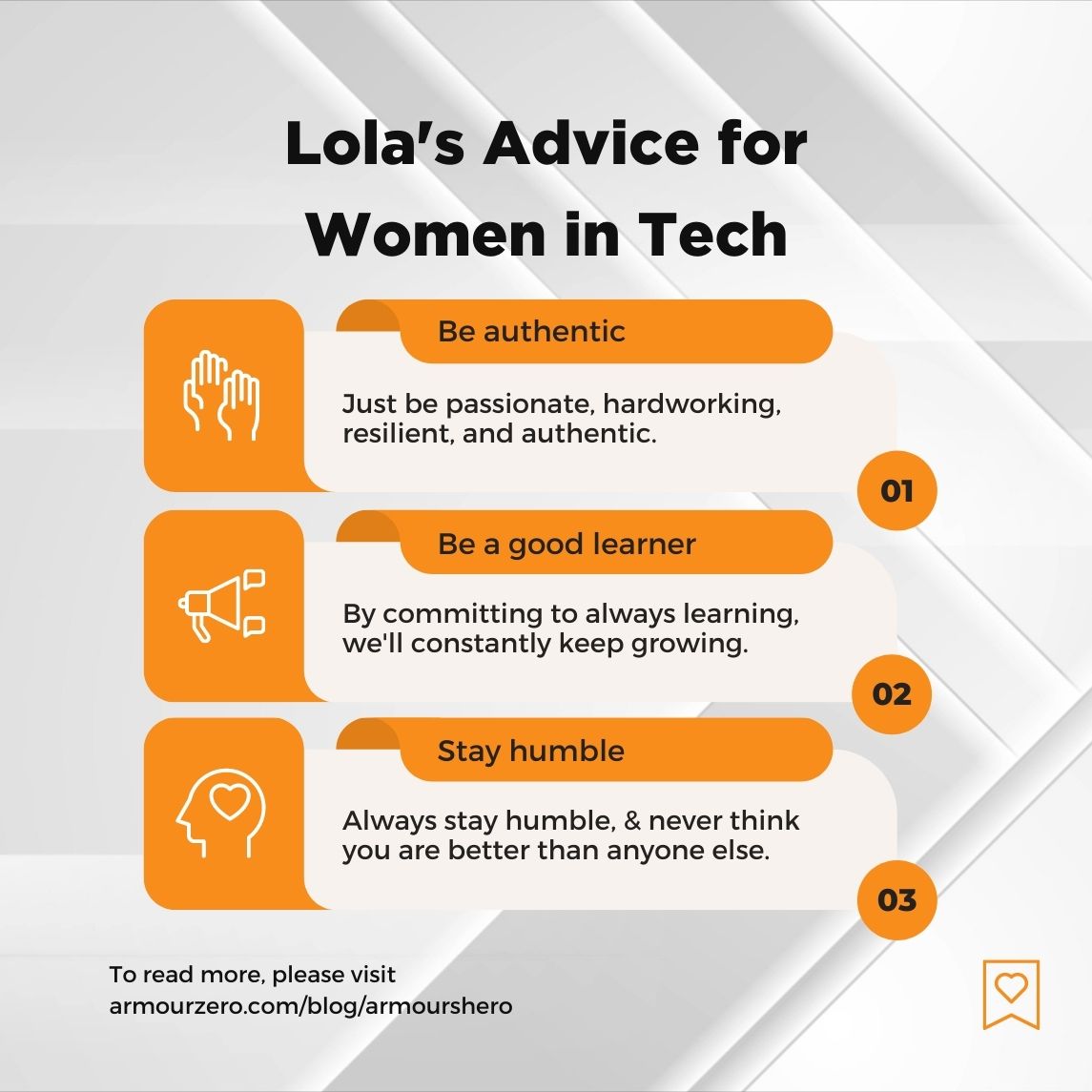 #5 What is the interesting part you found in the Technology Industry?
The technology industry is in a new era of inclusion, collaboration, and innovation during the COVID-19 pandemic. This pandemic is a catalyst of change and accelerates how we work, live, and travel within three years. Technology has added a fascinating dimension to how the business operates, consumer experiences, media consumption, and staying connected with friends and families. 
Technology is not seen to disrupt but is an enabler now, which leads to an exciting future for women. It opens up new opportunities, accelerates a borderless workforce, and allows flexibility that allows women to have a fulfilling career and time with their families. It also encourages mums to go back to the workforce without sacrificing time with their kids.
#6 My experience working in South East Asia and Australia.
These are my personal opinions about my work experiences in South East Asia (SEA) and Australia. 
Work-life balance – In Australia, having a work-life balance is important. Family and personal time are equally essential as work hours. Therefore, working longer hours is not a culture in Australia because it doesn't necessarily equate to working efficiently.
A technology career – Australia's technology ecosystem is experiencing meteoric growth and is an exciting period of innovation. The hierarchy here is flatter compared to SEA, hence we are given more empowerment and ownership in our role. SEA is a great place to grow your career as the technology industry is also growing rapidly. Hence, there are ample technology career opportunities, especially in the technology start-up space.
Local working experience – Local experiences matter a lot in securing a job in Australia. It doesn't matter how much experience you have under your belt. So being a new migrant can be challenging in getting a job unless you are willing to take a few steps back. I am lucky to be given an opportunity within six months of moving to Melbourne.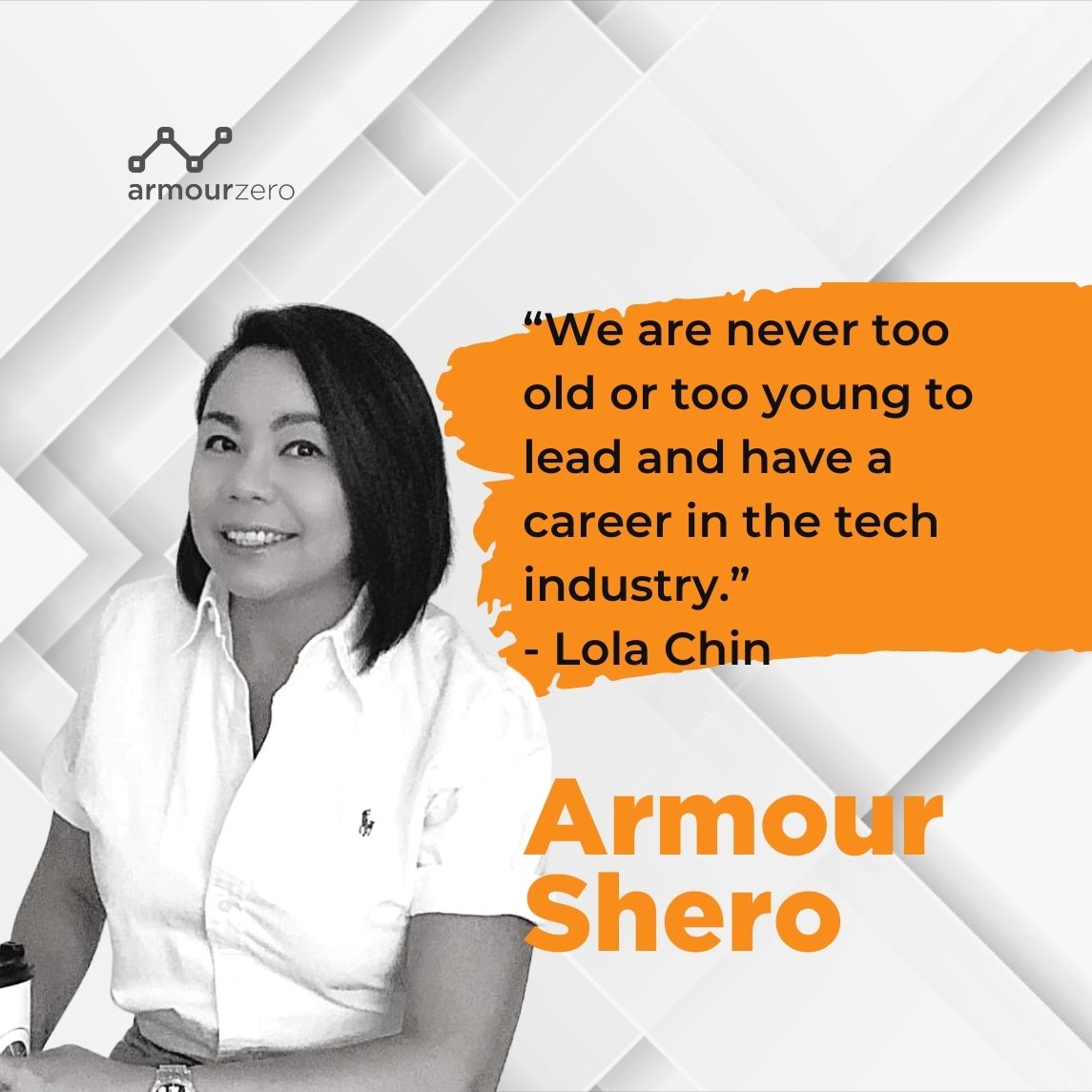 Share this post
Related Posts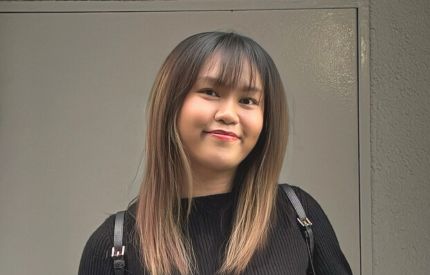 28 Nov 2023
By:Bernadetta Septarini
Category: ArmourShero
Nabila Hishamuddin, Customer Support Team Lead at Respond.io, shares her journey and spirit of a tech shero while spearheading exceptional customer support.