From IBM, Acision, and Hewlett-Packard, to Microsoft, from hardware to software, this ultimate woman in tech, Michelle Wong, has spent most of her career life in foreign lands – the United Kingdom, Singapore, and Australia.
Michelle is now the Principal Pursuit Lead at Microsoft Australia. She was transferred to Melbourne from Singapore eight years ago. 
Her decisive, versatile, problem-solving characteristic has proved that there are no language, race, or gender limitations. She was able to transmit her knowledge and skill sets to her current role in Microsoft, which also brings her the opportunity to reallocate her family to Melbourne with full sponsorship from the company.
Here is our exciting dialogue on how this Ipoh (a small town in Malaysia) girl step by step from a small town to the metropolitan.
#1 How did you start your journey in the Technology World?
I would say there are four stages of my career.
In 2000, I started my first IT-related job with IBM in the customer fulfilment department, focused on finance and leasing, and simultaneously pursued my Bachelor's degree at night. After three years with IBM, I decided to move on to support my husband in his MBA studies in the United Kingdom. 

After returning from the UK in 2006, I joined Acision, the mobile communications network infrastructure company engaged in SMS, MMS, mobile internet browsing, and broadband. My role was Integration Project Manager and in charge of Asia Pacific vendors management as well as sourcing and supply chain management. I consider the actual start of my career in the technology world. 
Two years later, I moved on to Hewlett-Packard as a Project Manager, focused on consulting services programs and project delivery for different technologies, i.e. network, infrastructure, and data centre relocation.
There was a male-dominated industry and no privilege for a female manager, especially in my department. So I rolled up my sleeves, followed the engineers to the site, and worked with the contractors overnight. From a person who didn't even know what LAN cable was until I could work independently, countless sleepless nights were countless. I spent a lot of time learning new skill sets and building relationships with the team. 
That was the most challenging stage in my career path, but it built up and strengthened my IT and project management foundation. 
Of course, my hard work paid. I was promoted to Project Management Office Team Lead and then Technology Services Delivery Program Manager, focused on driving the HP worldwide strategies for the Asia Pacific and Japan. 
After four years with Hewlett-Packard, I was headhunted by Kenanga Investment Bank as Vice President of Project Management. 
People might be curious why I left HP. The truth is Kenanga offered me an irresistible package – a 40% increment and fully in charge of the merger and transformation of EMC and Kenanga, which includes systems integration, processes re-engineering, organisation restructuring and change management. I love this challenge, so without further hesitation, I joined Kenanga.
In 2014, another opportunity arose. Microsoft approached me for the role of Principal Project Manager, responsible for regional Office 365 project deployment across the Asia Pacifics and Japan regions. I took up the offer and moved to Singapore.
Six months later, my regional superior in Microsoft offered to relocate to Australia and sponsored my family relocation and permanent resident (PR) permit. So here I ended up in Melbourne. 
#2 Are there any challenging moments throughout your career path?
My first downtime in my career was during my first job with IBM. I lost a promotion opportunity to a more junior and less capable candidate just because of my poor command of English. I still remember every word my superior told me: "I can't afford to have poor English-speaking staff in my APJ team." Her statement erased all my efforts in my work. At that time, I was only 24 years old and still did not know how to handle stress. And that was the first and last time I broke down and cried in the toilet. 
Another challenging period was when I was in the UK, I couldn't find a job for a long period. I had sent hundreds of job applications, but there was no response. It was very demoralising and emotionally stressed me up. So I ended up working 3 jobs simultaneously – on weekdays as a sales administrator in Volkswagen, Friday, and Saturday night, I worked in a Hong Kong restaurant, and on weekends in a café.

Racial discrimination in the workplace stressed me emotionally, but at the same time, it strengthened my EQ. 
#3 Do you feel any gender discrimination in the Tech Industry?
Frankly, I don't feel any gender discrimination throughout my career. Even when I was in Hewlett-Packard, the male-dominated environment, from the architects, engineers, to contractors, you won't get any privilege from them just because you are a lady. Likewise, they won't bully you too. You will gain their respect if you are capable in your work.
At Microsoft, we have a diversity and inclusion policy to ensure an equitable, diverse and inclusive workplace. We even have an investigated team to manage this area to ensure everyone is treated fairly.
#4 Any person you would like to thank for helping build your career?
First, I would like to thank my immediate superior in Acision, Ms Cheryl Ching. That was my first job after my return from the UK, I was a sales support by then and didn't have a clear direction towards my career. Cheryl saw my potential and transferred me to her department. She was very generous and taught me everything. She always told me, "you have to learn as much as you can to replace me so that I can move on to a higher position." She was my life-changing mentor. She taught me to be resilient and don't let our gender limit us.
Another person I would like to thank is my superior in Hewlett-Packard, Mr Kwan CH. Although he was tough on me and always scolded me, I knew that was his way of training people. He gave me a lot of constructive feedback. Once I met his expectations, I gained his full trust. I still remember he used to call me at 2 am in the morning and ask me about the work in progress. He is the toughest boss I have ever had, but he is also a part of my growth and character-building process. 
Lastly, I would like to thank my husband, Simon Looi, for being so supportive every time. Without his understanding and support towards the family, I won't grow that far.
#5 What is your best advice to all the Women in Tech?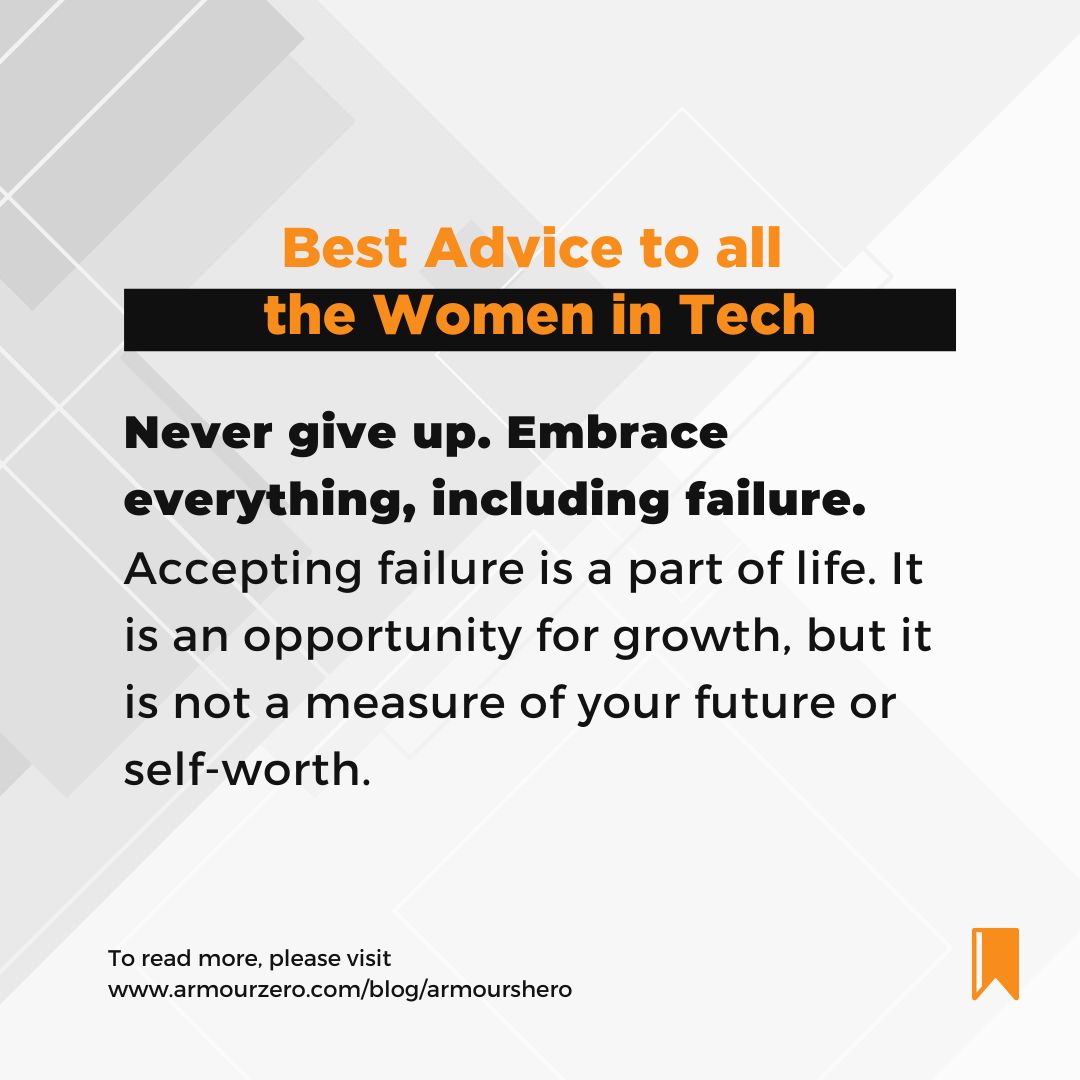 Women should never give up on anything. Precisely, we need to embrace everything, including failure.
By embracing failure, you accept yourself and your situation as a part of life. This is your chance to grow and be the better version of yourself. It's not a measure of your future or your self-esteem. While some things are out of your control, failure and success often go hand-in-hand — success usually comes from past failures.
The moment I can't forget. 
Christmas Eve in 2014. I received three exciting pieces of news on the same day. Microsoft approved my relocation package to Melbourne, and at the same time, Singapore and New Zealand approved our permanent resident permit.
Local working culture. 
The thing I keep learning is people management, especially to the stakeholders. Australians and Asians represented western and eastern cultures based on their individualism versus collectivism profiles. Australians are relatively more diplomatic, so the art of communication is very important – how to say "no" is an art.
My goal for growth.
My goal is to improve myself continuously.

I used to be a perfectionist and can't tolerate repeated mistakes. I care about how others see me, so I put much pressure on myself.
But now, I am learning to embrace failure and not let my emotions put me down. I'm not in competition with anyone but myself.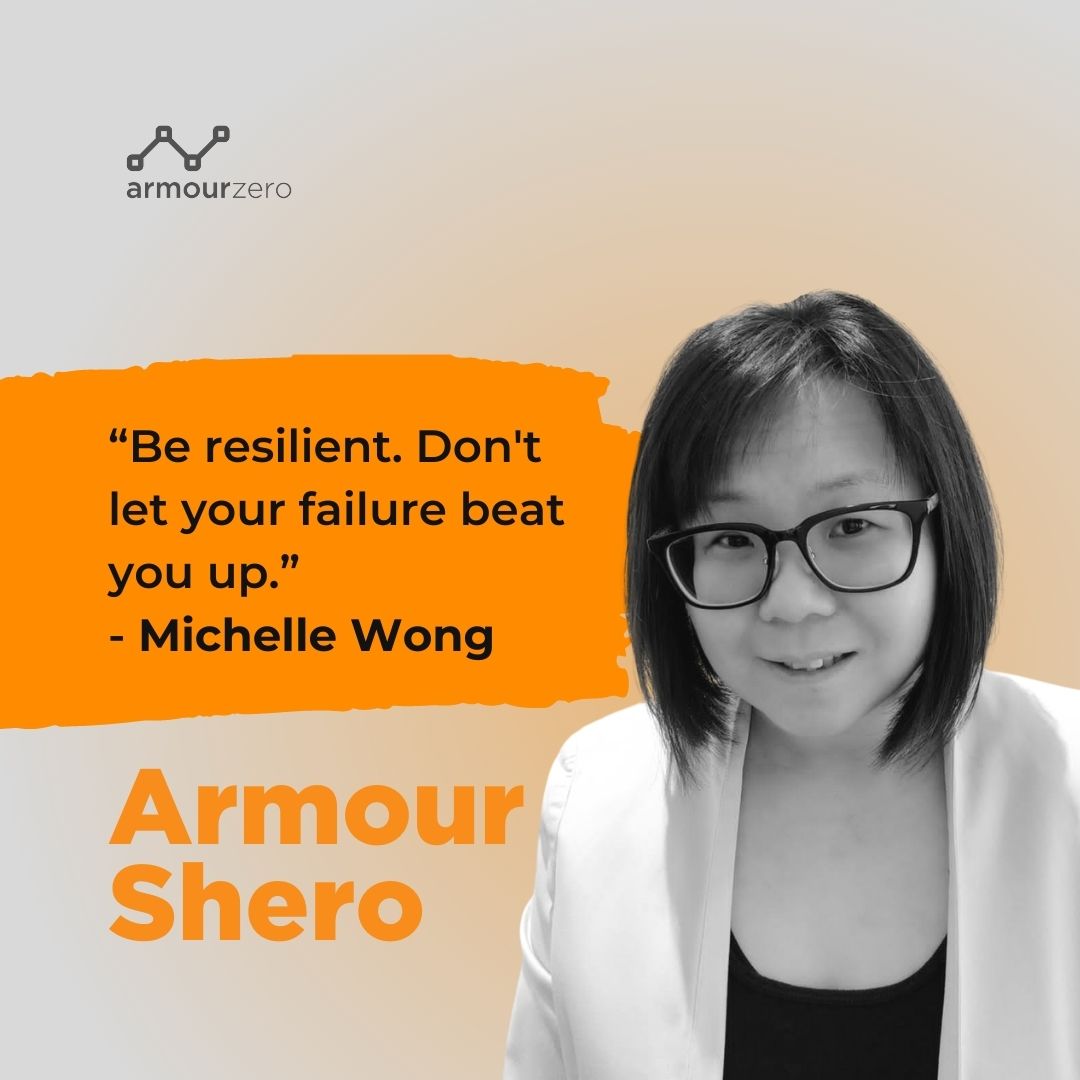 Share this post
Related Posts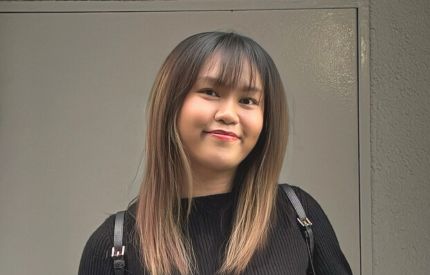 28 Nov 2023
By:Bernadetta Septarini
Category: ArmourShero
Nabila Hishamuddin, Customer Support Team Lead at Respond.io, shares her journey and spirit of a tech shero while spearheading exceptional customer support.