Some say that if we only know how to learn without actually doing it, our knowledge will be wasted. So, we must continue to apply what we have learned to make it more effective, even if we only have a simple background. Like Stephanie, who works as a sales coordinator for a well-known IT company while studying part-time despite only having a diploma in business and communications.
She has been a single working mother for 17 years, and she has worked her way up, gaining significant knowledge and experiences from helpful bosses, coworkers, and friends. Over her more than 20 years experience in the IT sector, she has worked with numerous trustworthy and cooperative company partners and clients.
Now, Stephanie Siew is the Major Account Manager at Fortinet, taking care of most Tier 1 banks and insurance companies in Malaysia. 
We're honour to have her to share with us her journey in the tech industry.
#1 How did you get started in the cybersecurity industry?
Many years ago, my social media account got hacked, and many of my friends were affected by it. I felt really terrible and apologising was not good enough. 
As a result, I needed to find ways to educate myself so that I could be aware of cyber threats and improve. It started off with just mere antivirus protection on your personal computer, to know the entire infrastructure, including the cloud environment that needs to be well secured. It really intrigued me! 
Thanks to my ex-boss, I was given an opportunity to start my cybersecurity journey with him. I was excited, and still am, to have embarked on this industry. With the ever increasing cyber threats out there, we need to get ready and be prepared to defend and protect all data that will hurt us, the organisation and the people around us. 
#2 What is the most exciting part you found in the cybersecurity industry?
Cybersecurity is a skill we will always need and never-ending knowledge. Because, with the current technological developments, hackers are becoming smarter in finding loopholes or finding new ways to attack.
So, I think there is a lot of knowledge about cybersecurity that I can learn more deeply to digest and put into practice. And I also believe that the desire to keep learning to keep up with new developments, technologies and trends is something that we must have. If we don't want to keep learning, we will be left far behind in the evolution of this world.
#3 H
ow do you persuade people to use cybersecurity?
I used to jokingly ask my customers: 'Do you sleep well at night?' or 'How often do you pray?' But jokes aside, I learned a lot from these customers. They would share their concerns and experiences managing cyber threats. It's an ongoing and continuous battle. 
I think in this day and age, the majority of people are fully aware of cyber threats and do not need much persuasion or convincing on the need to protect their environment. Just carefully listen to their concerns and challenges, then propose a suitable and workable solution for them. 
Be one of their trusted advisers, and constantly keep them equipped with updated trends of attack. It is all about managing risk.
#4 What is your best advice to all the women in Tech?
No matter how challenging your career is, do not quit on your dreams, it is your life. Think big; if it is not big enough, it will not scare you.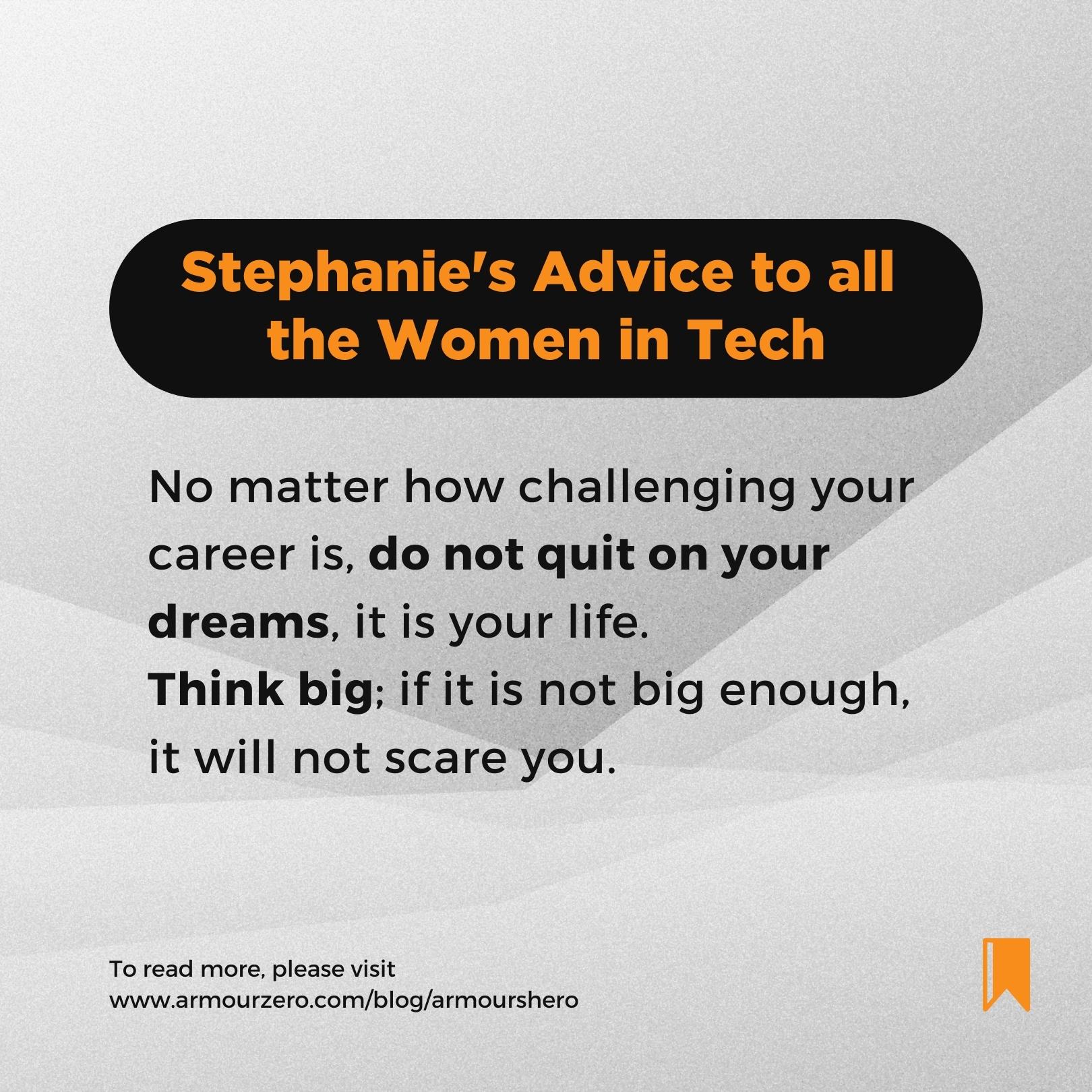 #5 What is the most challenging part of your career?
To juggle the time between work and family as there's only 24 hours a day. Just need to strike a balance (of course there won't be any perfect situations). But I just have to set the priorities right and learn to have better time management. Not forgetting one's health and well-being is very important too. 
Despite the challenges that I face, I have no regrets about my career journey. And I would not change a thing. I think it is a lesson learnt in life. You learn from the past and make improvements moving forward.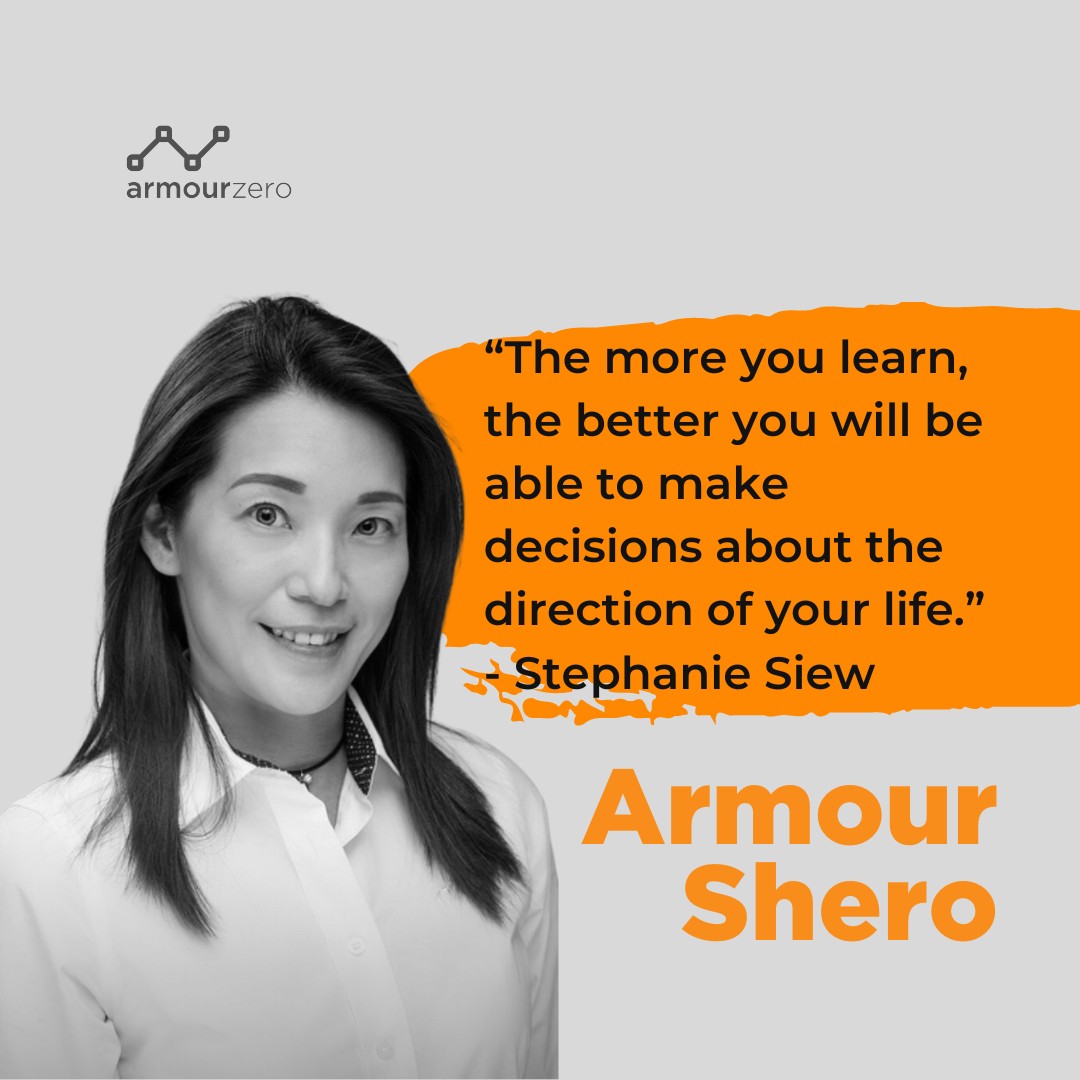 Share this post
Related Posts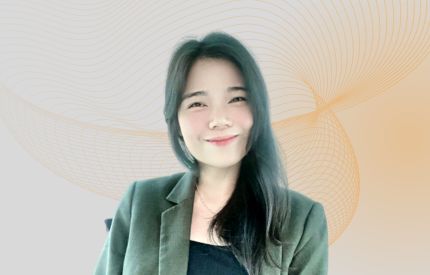 02 Oct 2023
By:Bernadetta Septarini
Category: ArmourShero
Queenie Liew, Solution Consultant Engineer at CSP Global Technologies, shares her passion and journey as a cybersecurity shero in the tech industry.