Vanessa Geraldine, is a startup co-founder with experiences in business analytics, data analysis, project management, business development and growth strategy. This multi-talented lady is a First Class graduate from Masters in Business at The University of Melbourne (Fully-funded Australia Awards Awardee) and Cum Laude from The University of Indonesia. She has successful work records with numerous projects and teams in different sectors across multiple tech companies: multi-service tech platform (Gojek), e-commerce (Lazada, Alibaba Group), and enterprise technology (Amazon Web Services). 

Following all the achievements in her career, she is now growing her own startup, a B2B SaaS company PRIEDS Technology, which offers ERP and IoT solutions to empower and democratise technology for businesses or startups in Indonesia. PRIEDS has successfully received funding from the Indigo Acceleration Program (MDI Ventures), Telkom Group, and the Indonesian Ministry of Communication and Information.
Vanessa was recently selected to participate in the Women Founders Academy with Google for Startups, she is also one of the top 10 female startup founders selected in Google for Startups APAC. 
Here is her journey in the Tech Industry.
#1 What made you decide to move from Chemical Engineering to the Tech Industry?
I used to believe that opportunity does not come by our will, but because it relates to what we want to explore. Back at the beginning of my career journey, I had an internship at a factory as a Process Engineer, but after a couple of months, I felt that I could not grow for another role in the chemical industry. I also think that the factory is not the working environment that I like, and I'm looking for a more dynamic workplace. 
Around 2017, e-commerce is growing rapidly in Indonesia and I also thought of looking for another opportunity, so my friend suggested I try to apply for a job in Lazada. Turns out, I got the position. I spent more than a year in Lazada with three different positions, Senior Customer Experience Analyst, Project Management Officer (PMO) and then Key Account Manager & Strategist. My career journey has been pretty good, and I learnt a lot at Lazada. 
That's where my Tech journey started. I like to try for another challenge, especially in this industry, so when I got an opportunity to work in the first Decacorn start-up in Indonesia, Gojek, I was really excited to grow my skills as a Business Analytics Manager. In 2018, Gojek was not as big as today, so it was my challenge to give an impact on the company and to increase the retention number of GoPay users through user research by CleverTap. I established more than ten dashboards in Tableau and Google Data Studio for performance management. Furthermore, I also set more than five major tables in BigQuery and drive the data clean-up initiative with the business intelligence team, used by multiple functions in GoPay.
It turns out that the Tech Industry has a significant impact on the lives of many people and the business itself. I also got opportunities to work in one of the biggest worldwide companies, Amazon Web Services, and then in Indonesian Education Technology, RevoU. The Tech Industry has a bottom-up environment that makes our work very dynamic.
In 2019, one of my friends asked me to join her startup as the co-founder of PRIEDS Technology, and I accepted the offer even though I was still working in Gojek. That's how my startup life began.
#2 Can you share about your journey with PRIEDS Technology?
PRIEDS Technology is a system provider to improve business efficiency through an integrated cloud-based ERP and hardware (IoT) system.
When I was working at Gojek, I handled many MSMEs because I had to develop GoPay. I like the vision of helping others through my work. So, when the Founder of PRIEDS invited me to become one of their co-founders, and he shared his same vision with me, without hesitation I accepted the offer. PRIEDS aims to help businesses, especially MSMEs in the digital era. It is similar to what I did before, so I could support Indonesian local businesses. 
During the pandemic, I felt that PRIEDS was growing fast because every aspect needed to be digitised. Now, various well-known companies have used the services of PRIEDS, such as Unilever, Astra International, Auto 2000, and others. PRIEDS itself is here to see how many small to large-scale businesses in Indonesia have limited access to technology companies.
#3 How is your day-to-day life in the Tech Industry?
I live my daily life strategically. When I started my career at PRIEDS, I did many things by myself, from making logos, marketing strategies, analysing the performance and also optimising the result. But now, after my company grows bigger and I have a team, it has become more strategic. I could think about improving performance and at the same time assigning tasks to team members. 
I need to maintain the team so that everything can run according to the targets and expectations of investors. Then I always ensure the business continues to grow and develop. I always keep in mind that the Tech Industry grows very fast, a lot of things can happen out of control. That thought will definitely help me to keep paying attention to every aspect and try to think differently.
#4 What is the biggest challenge you found in the Tech Industry?
The biggest challenge is the dynamic changes and the increasing numbers of competitors. I try to keep asking myself this question; "How do we make values ​​that are different from others?" Because those values will keep us growing and winning from our competitors. In this industry, we are required to adapt to market conditions continuously. People in this industry should be up-to-date and innovative, so they would not be left behind. We're asked to have skills not only in one area but we must be ready to learn other skills to grow.
Also, always remember to fall in love with the problem and to solve it. We will face a different issue every day in the Tech Industry, so we need to have a problem solving mindset. I grow with this perspective that solving an issue with the right solution will impact others. 
#5 What do you see about Women in Tech?
From my experience in startups, there is diversity and inclusion. They may not be aware of this in a corporate company, but the ratio of men and women in a startup is usually 50:50. This proportion is giving influence to how decisions are made. But, on the engineering side, the ratio of women is still fewer than men, and I would love to have more women in this realm. 
I used to believe that there needs to be a balance to get the best decision. Especially if we have a balanced ratio of women and men. So far, there has been no discrimination issue, but just the women proportion that is still lacking. We should be able to encourage more women to become leaders.
#6 What is your best advice to all the women in the Tech Industry?
There are studies from Science Daily about women making better decisions than men. But, those stigmas of women that can only take care of the household just detained them. I want to encourage women to have higher leverage. Just be what you want to be and don't listen to others. 
I believe that women can be leaders if they could learn to manage their time wisely. Time management is an important skill to have. Women that could manage their time wisely will be very successful in their careers and life. Some women are actually good at multitasking too.
I also want to encourage those women in tech to prove that they can have a promising career. Because the Tech Industry is currently growing pretty fast and this industry needs women to develop decisions. Just be brave in your work, because we are great if we want to try.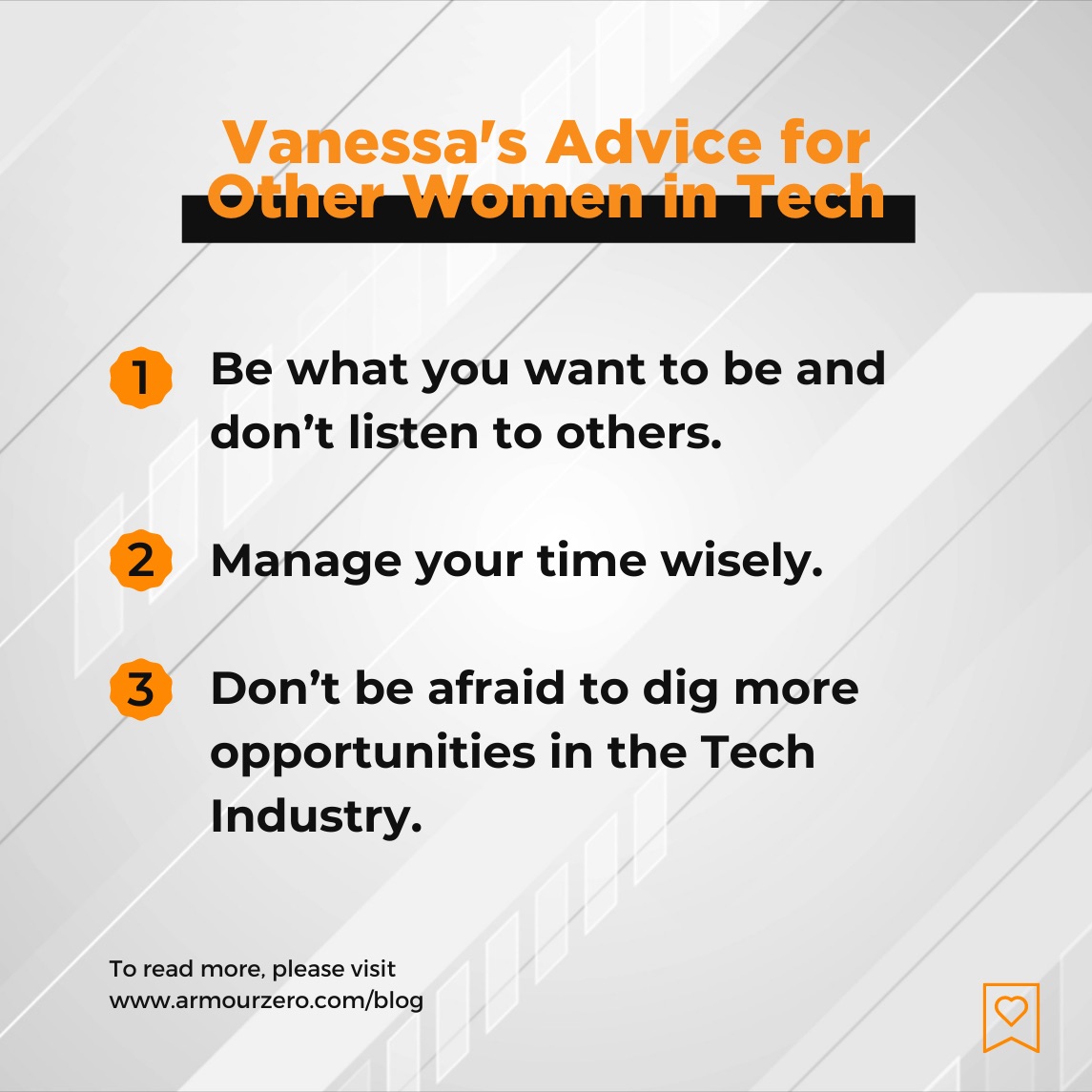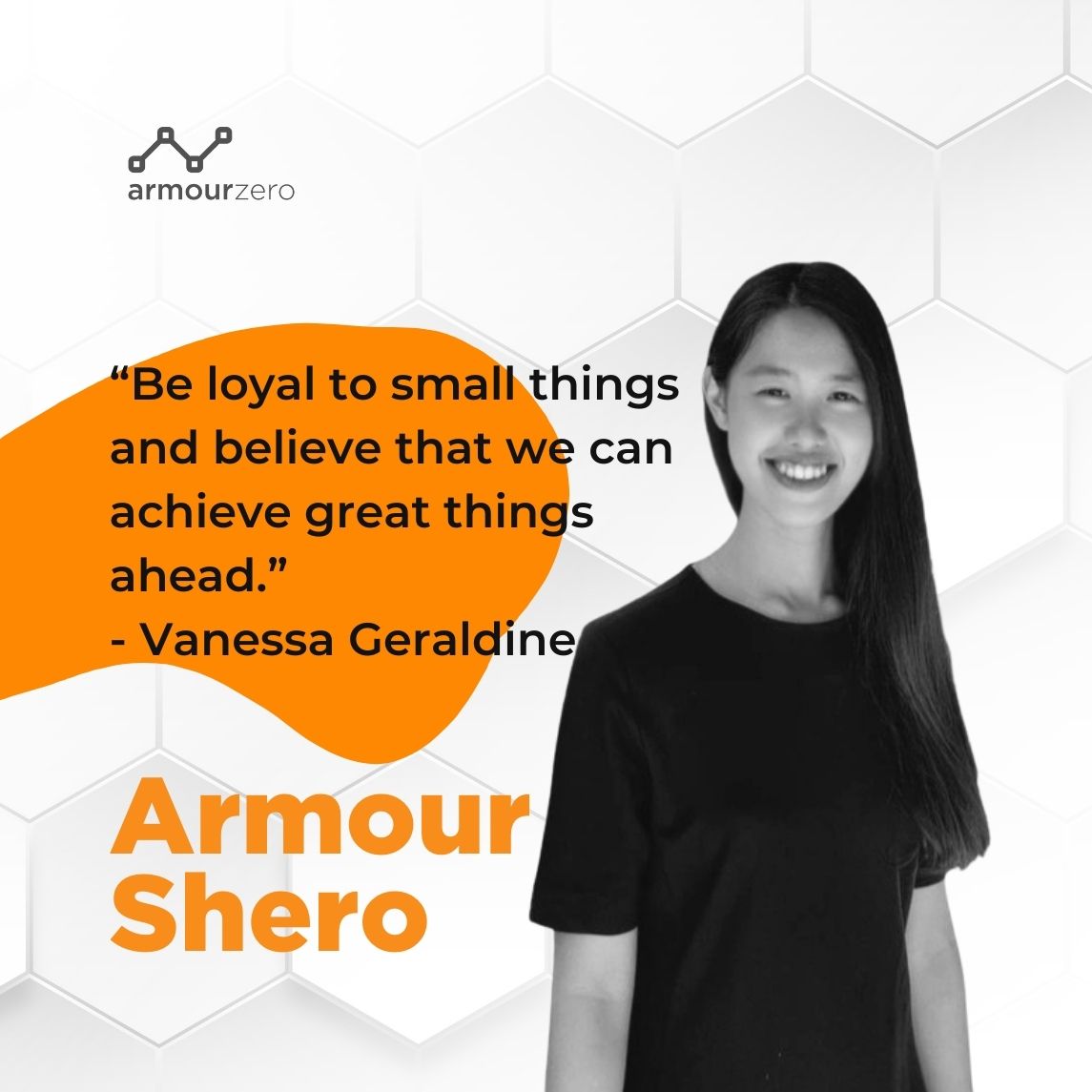 Share this post
Related Posts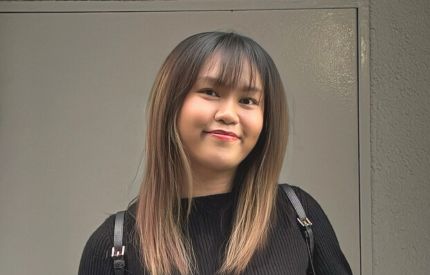 28 Nov 2023
By:Bernadetta Septarini
Category: ArmourShero
Nabila Hishamuddin, Customer Support Team Lead at Respond.io, shares her journey and spirit of a tech shero while spearheading exceptional customer support.