Up until the age of 18 (in 1975), information technology (IT) and computer were words non-existent in my personal vocabulary. Professions common to many young aspiring teenagers were lawyer, doctor, nurse, pilot, astronaut, police, firefighter, bus driver, garbage collector, teacher, engineer, architect, etc. Law was the University course to pursue those aspiring to be a lawyer, solicitor, or barrister.
Completed my A-Levels in North Wales, the UK with 3 subjects (British Constitution, Law of Torts & Contract Law, and Economics, the latter being the odd one out) specifically aimed to gear me towards a Law degree. Achieved my A-Levels grades but applied too late to a local British University offering Law. Missed the application submission dateline.
Fated? Accidental? Call it what you like, the course of my career path altered. The only available course was a Computer Science degree at Teesside University, Middlesbrough, North East England. The 4-year degree (thick-sandwich) course was known as Mathematics and Computer Science, which will churn out 3 different types of degrees. This was a unique course not offered by other universities.
In the 1st year, students were examined on maths and computer science subjects. 1st-year examination results will determine the degree one will achieve at the 4th/final year of the course, i.e. Mathematics, Computer Science or Mathematics & Computer. Years 1, 2 and 4 were theoretical whilst Year 3 was practical aka Industrial Training, where for the entire 1 year, the University will secure students to various companies and local authorities (county councils) around the UK. I was assigned to the Computer Department of the London Borough of Barnet County Council for 1 year, paid apprenticeship. The salary was good, and I managed to save to pay for my final year course, easing the financial burden on my late father. The working experience was invaluable. What was theoretically taught was not practically applicable. I was qualified by a Bachelor of Science Honours in Computer Science (B.Sc. Hons Comp Sc).
In hindsight, I believe being the accidental IT professional was fated. I have no regrets about where fate has taken and brought me today. It took me to Australia, migrated in 1988, and I still call Australia home.
As this is my 1st attempt at blog writing, this article was meant to be prefatory lighthearted, but my subsequent sharing will be heavier and subject-matter related. Last but not least, readers are encouraged to engage your questions and feedback with me.
Stay tuned.
Catch When Expert Meets Expert by Eugene Chung articles every bi-weekly Tuesday. Don't forget to subscribe to stay connected. You are also encouraged to ask questions and seek advice from him.
Share this post
Related Posts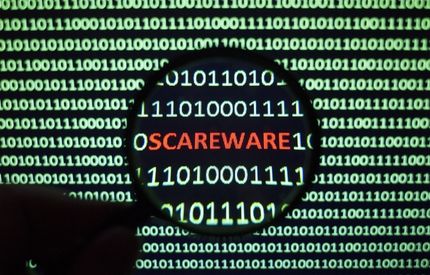 What is Scare Software or Scareware? Learn more about this Social Engineering technique that aimed to scare the victim with ArmourZero mentor Eugene Chung.