How was the blog idea derived?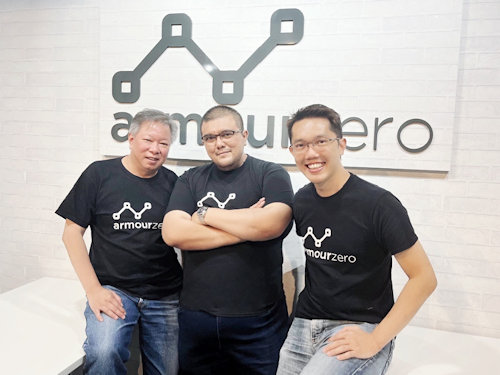 Throughout over 20 years of my experience in the IT industry, I have met and am still meeting many remarkable people in this industry. Some have retired, some are retiring but many are younger than me. I have been moved by Simon Sinek's talk "We only deserve a styrofoam cup". Sadly, that's the reality of our society… titles and roles determine a person's status while title-less people aren't given much respect.
However I chose to defer this perspective; instead much of my respect goes to the people with great experience, knowledge and support, regardless of their title and role. These are the individuals that I always serve with ceramic cups no matter how old, what gender they are and the position they hold.
This blog site serves as a platform for these individuals to voice and share their experience, knowledge and to gain recognition. Likewise, for visitors (it doesn't matter if you are in the IT industry), I hope you can enjoy, learn, gain, hear and exchange some good insights, views and information.
I'm honoured to dedicate this blog category, When Expert Meets Expert, to our mentors Eugene Chung and Ts. Saiful Bakhtiar Osman.
Professionally, I am an IT person, from technical software development to senior management, all the time in the end-user environment (Banking, General Insurance, and Conglomerate) and 21 years working in Sydney, Australia. On the subject of experience, I like to share a quote from G.O.A.T (Greatest Of All Time), the late great, one and only, Muhammad Ali, who said, "The man who views the world at 50 the same as he did at 20 has wasted 30 years of his life."
I've always been fond of using Ts. in my name because I value this industry recognition given to IT and Technical people like us.
I have been in the industry for 21 years now. Of course, I would still be considered 'Green', if compared to bro Eugene, or any senior CIOs out there.
What's your day-to-day CIO's roles and responsibility?
Eugene :
As former Senior GM/Head of Strategic Group IT, I promoted the motto (till this day) "Business Drives IT/Technology". Therefore, from a strategic IT standpoint, Strategic Information Systems are proposed/championed to help organisations alter their business strategies, plans or structure, hasten the reaction time of the environmental changes and aid the organisation to achieve a competitive advantage over its competitors. organisations can use IT to make strategic changes to their business models. A company that traditionally sold products through retail outlets might use IT to develop an e-commerce model that enables it to reach a wider market, reduce its distribution costs and offer a more convenient service to customers.
Saiful :
I am currently with ASCENT Fund Services, a Singapore based Fund Administration company, as their Head of IT – APAC. I am responsible for providing a seamless IT service to all our offices across the Asia Pacific, namely, in Singapore, Malaysia, India, Japan, Australia, Hong Kong, China, Taiwan and Mauritius.
Day-to-day responsibilities would be to make sure my team is at their best performance and to provide the best services to the Business Users. No news is not necessarily good news. It is either you are performing so well, or the users have given up with your services, and no longer bother to complain. That is why, I would always welcome any complaints, and see an issue from the user's standpoint. Never let your ego be in the way of constructive feedback and knowing how we could do better.
As highly respected CIOs in the industry, what's your biggest rewards & challenges?
Eugene :
The biggest challenge to any business organisation in the 21st century is CyberCrime. The reality is, not many know that cybercrime is a senior executive's responsibility. It's important to remember that when a data protection breach or attack takes place, it is the CEO who is liable. It is still common for the senior-level management to become involved only after a breach and not before.
Cybercrime actions can include gaining unauthorised access, stealing or altering data, or any other abuse of a network and its resources. Cyber criminals are responsible for their illegal actions and in most people's minds, should shoulder all the blame. I have yet to know any CEOs going to jail when an organisation is hacked, news is blacked out especially from the unregulated/unlegislated non-financial sector.
Saiful :
Personally, my biggest reward would be that I can see all my hard work paid off. Be it in terms of successfully delivering a project, recovering from incidents, drafting an IT Blueprint or a mid to long term IT strategy, or even conveying my thoughts in seminars and IT events. Well, I am happy with what I have achieved all this while in my career, Alhamdulillah.
If I am to say, the biggest challenge would be to nurture the right mindset of the users to be vigilant and aware of the never-ending malicious threats to them and the organisation. The organisation is just as strong as the weakest link.
What was your reaction when you were approached as ArmourZero's Mentor and Ambassador role?
Eugene :
Surprised but honoured and humbled.
Surprised because I know a good number of my distinguished fellow CIOs who are smarter, cleverer and experienced so it begged the question, why me? (Pourquoi Moi?)
Honoured and humbled to be chosen for the opportunity and the experience that I will gain from this combined role.
Saiful :
I was quite surprised at first. As I mentioned earlier, 21 years in the industry is still considered 'Green'. However at the same time, I felt honoured because a successful young IT businessman like you would come to me for this Mentor role.
Another thought that came across my mind was, am I able to commit despite the existing workload and very tight schedule?
What made you agree to be ArmourZero's Mentor and Ambassador?
Eugene :
To be frank, it was the mentorship role that attracted me more. This is why:
Business mentoring refers to a relationship between an experienced business person (the mentor) and a business owner or employee (the mentee).
Business mentors leverage their knowledge and experience by providing advice, counsel, network contacts and political and cultural know-how, together with ongoing personal support and encouragement.
Last but not least, your Business Mentor will be a sounding board – a key role of a business mentor is to listen, stimulate and challenge your thinking. This will help you to develop your ideas and arrive at your solutions for your business challenges at a much faster rate than doing this by yourself.
If you know me well enough, you'll know that I will CHALLENGE your thoughts and ideas to up the ante, so to speak, for a positive and beneficial outcome.
Saiful :
I always believe that everyone has something unique to put on the table. This is because, our journey, our experience and our exposure are different from one another. I am certain that through this proposed collaboration, everyone will get a mutual benefit and progress together. It's a win-win situation. That was why I did not hesitate and agreed to be onboard.
Eugene :
"Oh, an outsourcing model", was my first thought. Much like Software as a Service, Security as a Service (or SECaaS) provides security services on a subscription basis hosted by cloud providers.
SECaaS is not a new online outsourcing model but I opine that it will be a disruptor to 'traditional' cybersecurity vendors if managed and run properly. The general understanding is that SECaaS reduces upfront costs of security hardware, outsources and simplifies security management plus removes the need to employ highly trained (and expensive) security staff.
Saiful :
You've read my mind! This subscription model that you introduced, was something that I have been looking for since I started becoming the IT Head. So when you first came with this idea, I was into it all the way. Since working in my previous company, I had to strike a balance between the number of headcount and the service delivery. With this outsourcing concept of yours, it would have lifted the burden off my shoulder. The need for licensing management, 24/7 surveillance and monitoring, looking for the right security product to purchase, and the administration of multiple expiry dates for renewals. By having a technology partner to handle all this, I would be able to focus on doing strategic planning and projects.
With your experience, what do you think the IT cybersecurity industry needs to be changed that benefits everyone?
Eugene :
Humans are the weakest link in any business organisation. Business owners today know that without technology, business operations will be stifled. At least 3 reset considerations to be taken seriously:
Cybersecurity Awareness and Education
Affordable costs of implementing Cybersecurity solutions
Painless and Easy Onboarding Process
Saiful :
In my opinion, to battle these never-ending threats in IT cybersecurity, we need to focus the reset on 2 things:
Collaboration – There is no way that a single product is good in every single area. There should be collaboration services that can provide the best of each area to the customers, and not tied up to any brand.
Pricing – Protection from Cyber threats is becoming an essential need. There should be a reset in pricing, to make sure the same protection given to the big customers is also affordable to the lower market, i.e., start-ups or SMEs.
As cyber threats are increasing tremendously, what is your best advice to everyone?
Eugene :
Not only does cybercrime have a detrimental impact on profits, but it can also create long-term damage to a company's reputation and ability to grow. Many small business owners find themselves unable to protect their organisation as they don't have the resources necessary to monitor their networks. Well, my answer is common sense and logical one, see the 3 Reset considerations I stated earlier.
Saiful :
I would advise for everyone to focus on 3 major things:
Information classification – You need to understand and identify every single information asset in your company. Then, you need to classify accordingly. This way, we could assign the right type of protection, to the highest level (critical) of information assets.
User awareness – User awareness should be an ongoing commitment (all year round) and should get support from Management to make it possible. As I mentioned earlier, an organisation is as strong as the weakest link.
Technology partner – Choose the right technology partner that can help your organisation grow in terms of proactive and preventive protections. The vendors should be willing to commit, beyond what they can sell and provide the best advice to your organisation.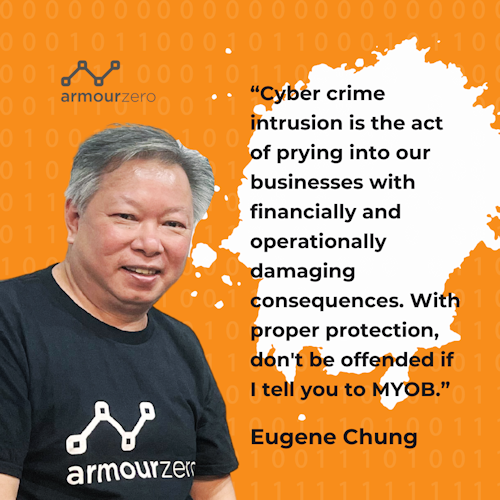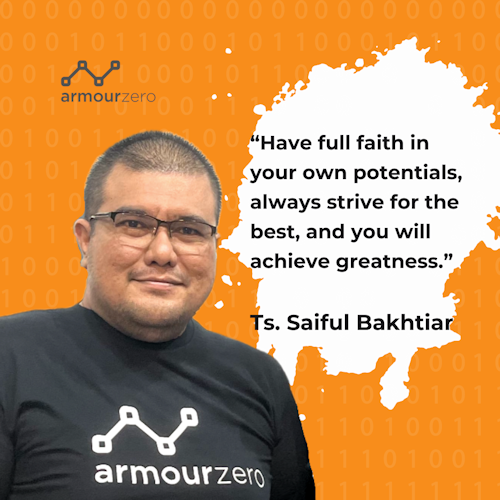 Catch When Expert Meets Expert by Eugene Chung and Ts. Saiful's articles every bi-weekly Tuesday. Don't forget to subscribe to stay connected. You are also encouraged to ask questions and seek advice from these 2 experts.
Share this post
Related Posts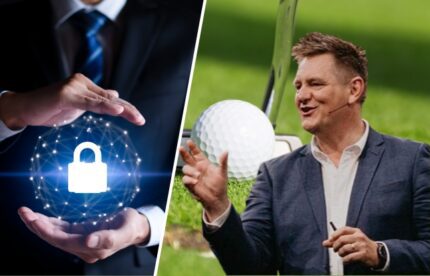 Discover the connection between cybersecurity and sports with Tony Smith, Regional VP at WithSecure. Let's achieve the 'Hole-in-One' of Digital Defense.