It has already been more than 2 years since the pandemic hit us globally. It has changed the way we live, and it has also changed the way businesses operate. We could see that some businesses are struggling to stay afloat, whilst some others ceased to exist and lost their ability to sustain themselves. We could also see that many fortunate ones were able to steer ahead and grow, despite the challenges faced during this pandemic.
The rise of IT
Whatever the outcome that we may see, we could not ignore the fact that Information Technology has played a vital role for businesses to stay relevant and continue to provide the services to all their customers.
Some say that the pandemic was a 'blessing in disguise' for all CIOs and IT Heads because it has triggered and accelerated the technology adoption in organisations. Some IT initiatives, which normally take years to get the Management's buy-in, are now approved for implementation with the highest project priority.
Businesses need to quickly adapt and react to stay relevant. The old ways of doing business need to be changed to accomplish this. While opening new outlets would help in gaining more customers in the old days, it may not be a cost-efficient decision now, in this new business world. E-Commerce portals and self-service websites are the new norms and increase the customer's reach by multifold.
This is where the CIOs and IT Heads need to step up and become the most reliable business advisor to make sure all the right technology, solutions, and Customer Experience (CX) to be implemented for the businesses to maintain their competitive advantages.
Working with limited resources and budgets
Some CIOs and IT Heads may be fortunate enough to receive full funding from the organisations to start implementing all their IT initiatives. It is as good as getting a 'blank cheque', which comes with great responsibilities for prudent and wise spending. Everything would seem like smooth sailing for this group of CIOs and IT Heads. Their only focus is to ensure the delivery of all the projects, as per the stakeholders' expectations.
How about the start-ups, the Small & Medium Enterprise (SMEs) and the companies that took a heavy toll due to the pandemic? Obviously, investing in technology is no longer an option, but an essential step to be taken for their survival. For these organisations, they would not have a big budget to spend as they need to balance between operational and technology spending.
The CIOs and IT Heads that belong in this category would need to strive harder compared to their other colleagues from the first category. They would not have the luxury of spending, and they need to really scrutinise all their IT initiatives in the pipeline to allow the organisations not to be left out from the business competition.
CIOs need to prioritise all the IT initiatives they have in the pipeline and spread the implementation to 2 or 3 years, to minimise the financial impact. We could not totally stop ongoing projects because we would lose momentum, and it is not easy for us to get all the commitment from business users and the Management's buy-in.
Nevertheless, I personally feel that amidst the tight budget, spending on IT Security is not a compromise. We need to practice implementing a "Security-by-Design" approach in every project or initiative so that we can do things right, the first time. Else, we would expose ourselves to unnecessary firefighting, once the projects go 'Live' in the Production, should there be any vulnerabilities to the system. This failed planning would waste lots of resources, and it would affect the financials.
BRAG Rule of Thumb
While juggling between limited budgets and the need to deliver the right technology to the organisation, we need to have a clear direction on what we are going to do, and which is the direction we are heading. I have this BRAG rule of thumb, which I have been using when handling such tough choices:
B – Brings value to our Clients and Stakeholders. 
I am sure that you may have a lot of projects in the pipeline. Hence, we need to carefully prioritise all these initiatives and implement the ones that really give impact to your organisation's bottom line and revenue generated streams of projects. For example, give priority to a self-service customer portal that is able to reach a wider span of potential customers, a new web design that would increase your Customer's Experience (CX), an online payment integration system to ease your customers to make payment, etc.
R – Right fit for the organisation. 
We do not want to overspend in this difficult time. Therefore, you need to craft out something that is best applied to your own environment. Whatever is used in other organisations, not necessarily good and applicable to your environment. As the CIO or IT Head, you would be the one who understands your environment the best. There is no 'one size fits' all kind of solution when it comes to having the right fit for our organisation. 
A – Aligned with the Business Goals and Strategy
This principle applies to all CIOs and IT Heads, regardless of whether you are on a tight budget, or are being sufficiently funded by the organisations. IT is no longer deemed as support only, but technology is required as the booster that drives the business ahead. Whatever the initiatives that we are pushing forward must be aligned with the business goals, so it would be able to generate revenues, increase customer loyalty, increase efficiency and ensure business ability to sustain. 
G – Good balance of People, Process, and Technology. 
A good system should be able to increase the productivity of the entire organisation and to get the intended response from all your customers. Having the ability to balance between the People, Process and Technology, would increase your chances of full acceptance by all the business users, as they are the ones on the front lines and the key stakeholders of your system. This would also reduce the risk of your initiatives to fail, or becoming a 'white elephant', with resistance from our own internal stakeholders.
Every cloud has a silver lining
Despite all the challenges faced by the CIOs and IT Heads, I believe that each one of them would strive their best to deliver the best results for their organisations. The pandemic had also shown us, that IT is now recognised as an integral part of business, and no longer viewed as a merely expensive cost centre.
We could also see that IT has been given the recognition to be part of the Management's circle and to have a seat at the High Table. All the positive outcomes are a blessing to us, and it is already long due. Hence, let us work harder to compensate for all the trust and the recognition given. 
Catch When Expert Meets Expert by Ts. Saiful Bakhtiar Osman articles every bi-weekly Tuesday. Don't forget to subscribe to stay connected. You are also encouraged to ask questions and seek advice from him.
Share this post
Related Posts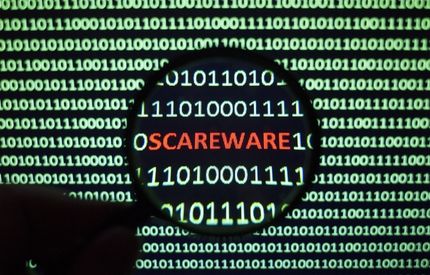 What is Scare Software or Scareware? Learn more about this Social Engineering technique that aimed to scare the victim with ArmourZero mentor Eugene Chung.