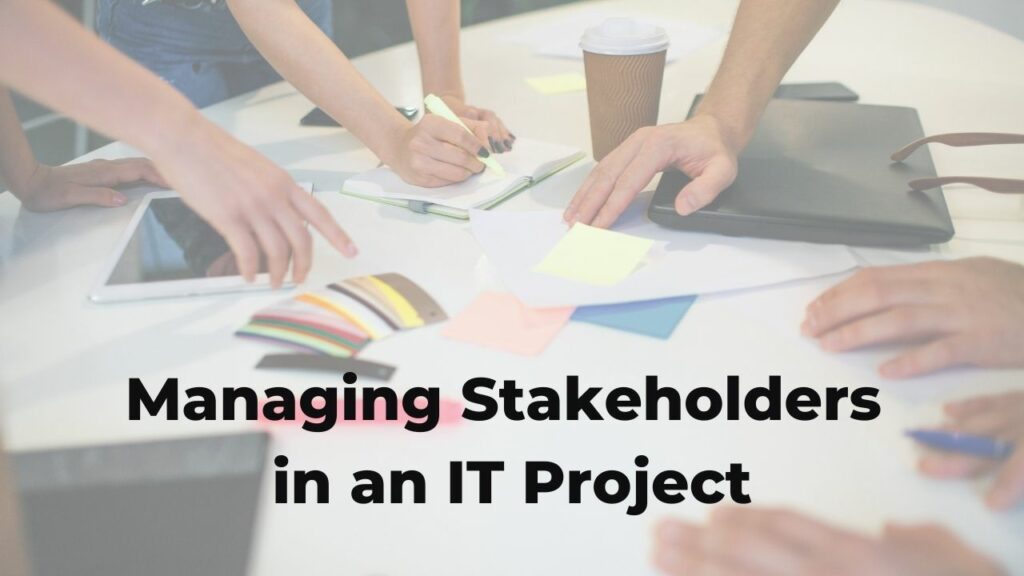 I have received a lot of constructive feedback and comments from our WeMe readers lately. I would like to thank all of you for your kind support. This blog's main purpose is, among others, to promote the understanding of IT concepts to the mass public, and to be as layman as possible so that it relates to everyone, especially the non-IT readers. As for the IT Professionals, you may find that the discussion here is not in depth or technical enough. However, unlike the non-IT readers, we still have a lot of technical references out there that are catered for IT Professionals like us.  
Moving on, I will briefly touch on IT Project Management for this week. The emphasis will be on the importance of managing the Stakeholders in the IT Project. Whether you come from the traditional waterfall or agile school of thought, Stakeholder management carries the same weight and is essential for both project management methodologies.
Who are the stakeholders?
To simply put, the Project Stakeholders are persons or entities who have an interest in each project. According to the Project Management Institute (PMI), the term Project Stakeholder refers to "an individual, group, or organisation, who may affect, be affected by, or perceive itself to be affected by a decision, activity, or outcome of a project".
The Stakeholders may come from internal or external as per described in the following diagram and all these people or entities would have influence over the course of the projects currently being handled.
If we can simplify the above diagram, then you may put your focus on the following group of Stakeholders:
Business sponsors

are those who make sure the project delivers value for money.

Users

will use the products once created, so they receive the benefits.

Suppliers

provide the resources and expertise to the project and produce the products. This may also include your project team member who will work with you in delivering the desired results.
Why is Managing Stakeholders important?
You must pay attention to all the surrounding factors that may affect your project deliveries. Managing Stakeholders would be one of the key areas to attend to:
Support or oppose it

– How well you engage with your Stakeholders will determine their reaction either to support or oppose your project. Being supported would be all good, but if the other way around then your project journey would surely become a bumpy road ahead.

End up gaining or losing when benefits are realised

– As the business owners and the users of the product, they are the ones that would harvest the benefits, good or bad. That is why continuous communication is essential to have your Stakeholders and to manage their expectations.

See only a threat

– We would also face the type of users that are resistant to change, and they only see a threat to their normal working way every time a new change is introduced. They need to be aware of the benefits that will come with every change, to prepare them for acceptance.

Become helpful or unhelpful depending on how they themselves are managed and influenced

– Managing office politics is another requirement for a project manager because all the business heads are pushing for their interest to be achieved first for projects that spread across departments.
The above is also discussed in-depth in Axelos blog if you would require more information.
Tips on Managing the Stakeholders
I first shared these tips with the students from Universiti Utara Malaysia (UUM) for the subject STID3074 IT Project Management, on 27 June 2021. Even though they can get all the best practices from the textbooks, this is the tip from a practitioner that has been in the industry for 21 years.
1. Dealing with Top Management
Why is it important?
Top management

may include the CEO, COO, CFO, Department Heads, etc. These people direct the strategy and development of the organisation.

On the

plus side

, you are likely to have top management support.

On the

negative side

, failure can be quite dramatic and visible to all, and if the project is large and expensive (most are), the cost of failure will be more substantial than for a smaller, less visible project.
Rule of thumb:
Must

develop in-depth plans

and major milestones that must be approved by top management during the planning and design phases of the project.

Ask top management associated with your project for their

information reporting needs and frequency

.

Develop a

status reporting

methodology to be distributed on a scheduled basis.

Keep them always informed of

project risks and potential impacts

.
How does a Business Case in PRINCE2 handle this?
Do nothing:

PRINCE2 always starts with an important action. What the company would be losing out on if we do nothing.

Risk Appetite:

What is the likelihood of happening, the potential impact and how much is the scale an organisation could absorb.

Management buy-in:

Management has a very short window of attention. Get them within the first 5 pages.

Top-down mandate – authority to operate

Budget – means to run the project
2. Dealing with Project Team Member
Why is it important?
Because

project team members are borrowed

and they don't report to you, their priorities may be elsewhere.

They may be

juggling many projects as well

as their full-time job and have difficulty meeting deadlines.

Personality

conflicts may arise

. These may be caused by differences in social style or values, or they may be the result of some bad experience when people worked together in the past.
Rule of thumb:
Involve

team members in project planning.

Arrange to meet

privately and informally with each team member at several points in the project, perhaps for lunch or coffee.

Be available

to hear team members' concerns at any time.

Encourage

team members to pitch in and help others when needed.

Complete a

project performance review

for team members.
How does the Daily Sprint in SCRUM Project Management handle this?
Improve:

What can we do better than yesterday?

Address issues:

Any lack of resources to carry out the project.

Review priority:

Are we on track? Any other task can be put forward to complete this faster.

Crisis Management:

The team members solve any conflicts between them.

Unified decision:

Foster teamwork and everybody is on the same page.
3. Dealing with Users
Why is it important?
Lack of clarity

about precisely what the customer wants.

Lack of documentation

for what is wanted.

Lack of knowledge

of the customer's organisation and operating characteristics.

Unrealistic

deadlines, budgets, or specifications requested by the customer.

The hesitancy

of the customer to sign off on the project or accept responsibility for decisions.

Changes

in project scope.
Rule of thumb:
Learn

the client organisation's buzzwords, culture, and business.

Clarify

all project requirements and specifications in a written agreement.

Specify

a change procedure.

Establish the project manager as the

focal point

of communications in the project organisation.
For academic tips, you may also refer to Open Text from BC Campus as this is a very good reference.
Project Management is an art
I personally believe that managing projects are an art. You may not be a very technical person, but you would still be able to deliver a successful project with the right attitude, interpersonal skills, and commitment. Managing the Stakeholders requires a human touch. You need to be ready to negotiate, make compromises and bring onboard all the different types of people to achieve a common goal.
Catch When Expert Meets Expert by Ts. Saiful Bakhtiar Osman articles every bi-weekly Tuesday. Don't forget to subscribe to stay connected. You are also encouraged to ask questions and seek advice from him.
Share this post
Related Posts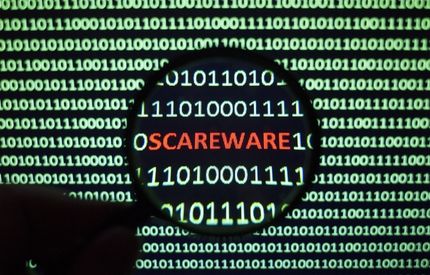 21 Nov 2022
By:Eugene Chung
Category: WEME
What is Scare Software or Scareware? Learn more about this Social Engineering technique that aimed to scare the victim with ArmourZero mentor Eugene Chung.