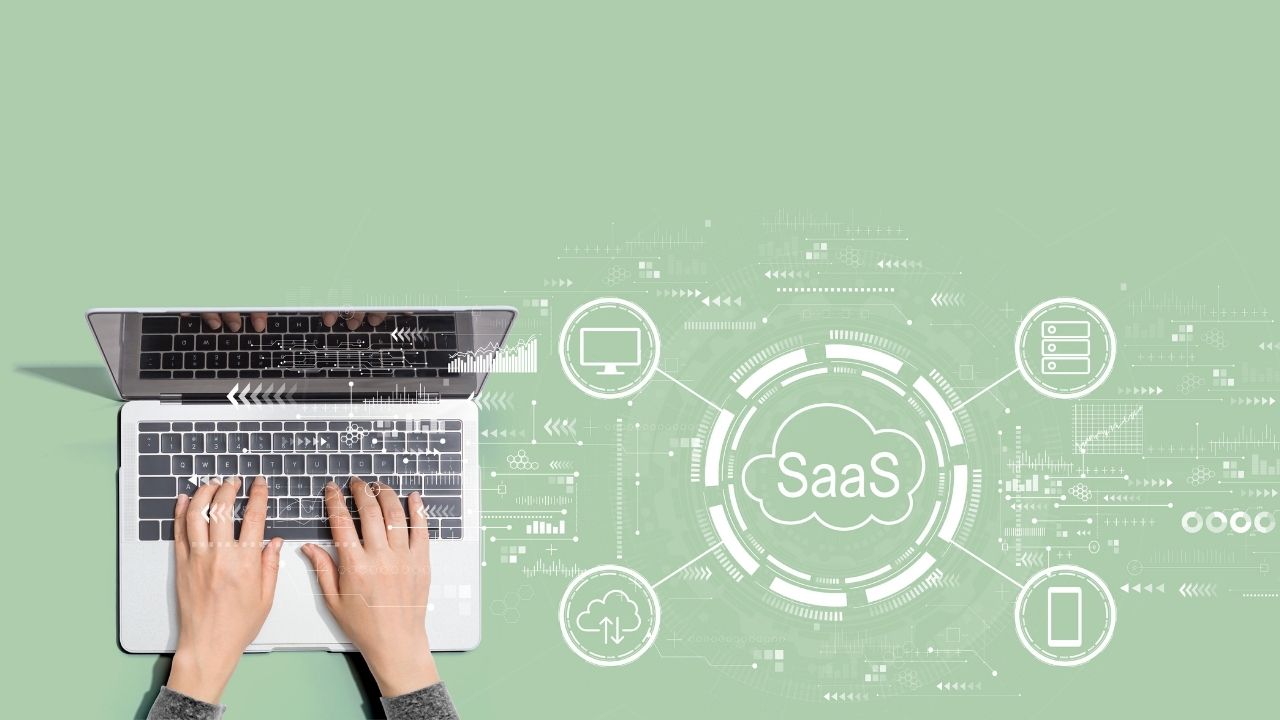 It is not surprising many do not necessarily know what SaaS (Software as a Service) is and would confuse themselves, unknowingly, to be Cloud (Computing). SaaS is a component of Cloud Computing.
The term Cloud: "Cloud computing" or "In the Cloud" refers to software delivered over the internet.
The term SaaS: "Software as a Service" – software is licensed on a subscription basis and is centrally hosted
Primarily the difference between SaaS and Cloud is that SaaS offerings are applications that are fully formed end-user applications whereas Cloud Computing is computing infrastructure and services that you (can) rent. If you are in business, you will want to focus more on SaaS than cloud computing, unless your company develops software for a living.
Software as a service (SaaS) allows users to connect to and use cloud-based apps over the Internet. Common examples are email, calendaring and office tools (such as Microsoft Office 365). SaaS provides a complete software solution that you purchase on a pay-as-you-go basis from a cloud service provider.
Some examples of SaaS:
Is Netflix a SaaS business model?
Yes, Netflix is a SaaS company that sells software to watch licensed videos on demand. It follows a subscription-based model whereby the user chooses a subscription plan and pays a fixed sum of money to Netflix monthly or annually.
Microsoft Azure:
Azure offers three main cloud computing platform services: SaaS (Software as a Service). IaaS (Infrastructure as a Service). PaaS (Platform as a Service).
Zoom:
Zoom is a video communications company that affords its users video conferencing remotely using cloud-based computing. It is a Software as a Service (SaaS) that provides you with an easy and stress-free platform to hold online meetings, mobile collaboration as well as video conferencing.
YouTube:
Since its creation in 2005, YouTube has become more than the most known video-sharing platform.
As a software as a service company, a huge amount of traffic can be gained if your SaaS YouTube Channel is set up correctly. There are over a billion hours of video content being watched on YouTube every day.
Gmail:
A simple example of SaaS is an online email service, like Gmail. If you use Gmail, you are not hosting your own email server. Google is hosting it, and you are simply accessing it through your browser-as-client. The provider figures out the servers, the virtual machines, the network equipment, everything.
Benefit of SaaS:
No installation, equipment updates or traditional licensing management.
No upfront hardware costs and flexible payment methods such as pay-as-you-go models.
Easily scale a solution to accommodate changing needs. 
Data is routinely saved in the cloud.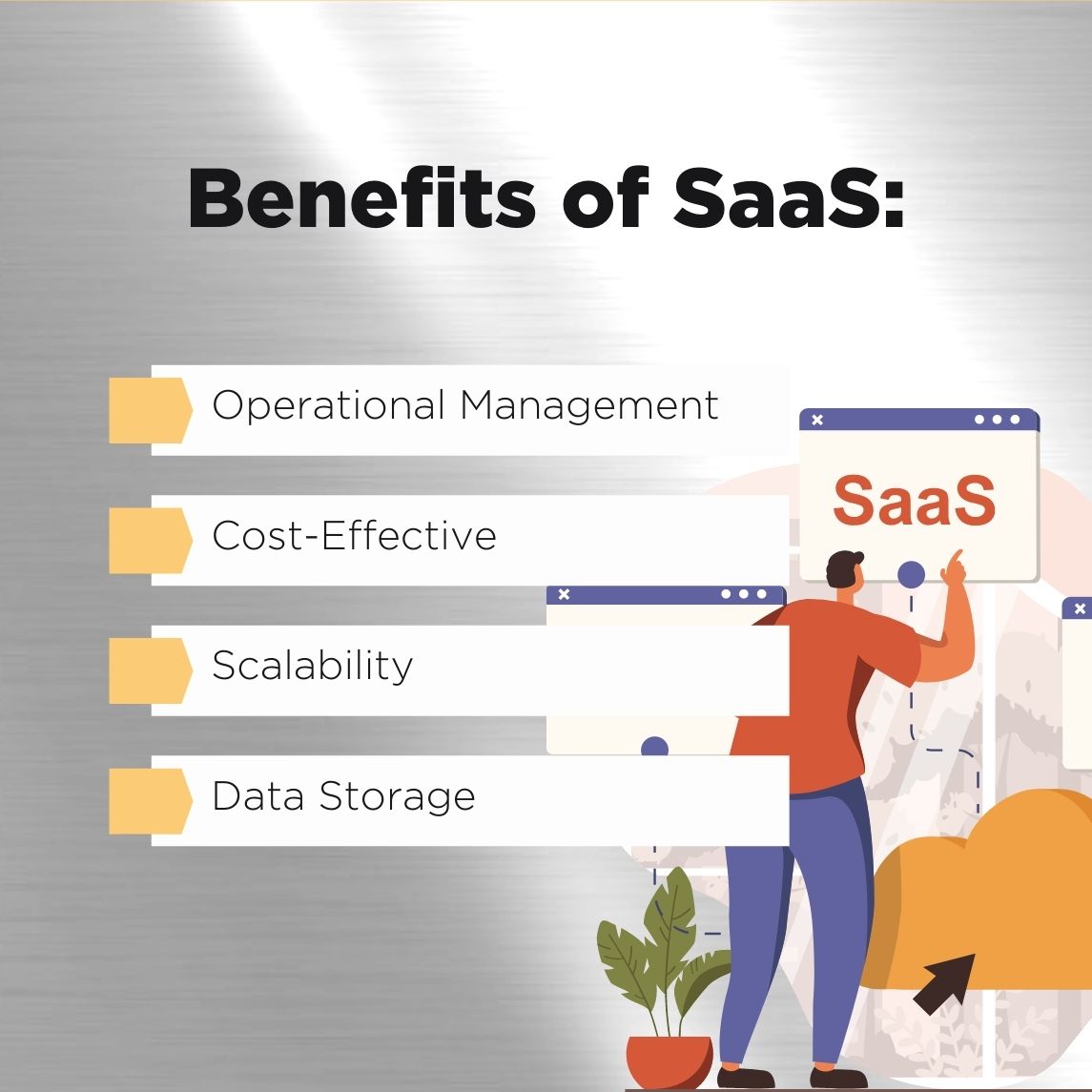 Who owns my SaaS data?
In the vast majority of cases, you still own your data in a cloud-based system. Most service level agreements (SLAs) confirm your company's ownership of your data located on the vendor's servers, as well as your right to retrieve the data.
Disadvantages and Limitations of SaaS:
Disadvantages:
Insufficient Data Security. This is one of the top concerns for companies who are looking to opt for a SaaS-based application model.

Difficulty with Regulations Compliance.

Cumbersome Data Mobility.

Low Performance.

Troublesome Software Integration.
Limitations:
Interoperability

Lack of Integration Support

Data Exchange Challenges

Less Customisation

Vendor Lock-in
SaaS can be especially advantageous for small businesses because it provides access to expensive, high-powered software that might have been otherwise unobtainable through conventional purchasing methods. Also, the subscription-based method eliminates the extreme financial risk of expensive software.
SaaS Sales: What are Sales Biggest Challenges in Selling SaaS?
One of the strongest arguments for SaaS is a significantly lower start-up cost than the old model in which the software is purchased upfront.
The Rule of 40 SaaS
In recent years, the Rule of 40—the idea that a software company's combined growth rate and profit margin should be greater than 40%—has gained traction as a high-level metric for software company success, especially in the realms of venture capital and growth equity.
The popular metric Rule of 40 says that a SaaS company's growth rate when added to its free cash flow rate should equal 40% or higher. The rule has become a favourite of SaaS industry watchers, including boards and management teams because it neatly distills a company's operating performance into one number.
When it comes to startups, the failure rate is pretty high. According to Investopedia, 21.5% of startups fail to reach the second year. As for SaaS startups, 92% of companies offering software-as-a-service services fail within 3 years, even if they are growing and getting the required funding:
Top 5 Reasons Why SaaS Startups Fail [And How to Avoid It] | Codica
Do not confuse startups with SMEs (small-medium enterprises). One major difference between small-medium enterprises (SME) and start-ups are profits. A start-up is first established to bring a new business idea into existence. Whereas small-medium enterprises (SME) are established for profit only. SMEs range from setting up a shop to setting up a medium level power plant.
An SME is more permanent, and it starts out with a structured organisation that focuses on the delivery of value to its already-known customers. An SME does not need to change its business model. This means, at this stage, an SME is established with a stable and successful business model.
For SMEs, the recommendation to adopt SaaS should be considered. In conclusion, the author is a great supporter of SaaS, be it for StartUps, SMEe or Conglomerates. For SMEs, check this out:
How SMEs should evaluate and invest in SaaS solutions
The biggest difference between SaaS and on-premise solutions is that SaaS solutions are hosted and maintained by a third-party provider, while on-premise solutions are hosted and maintained in-house.
SaaS is a better option if you are dealing with a huge amount of data and are using old hardware. Storage scalability is another reason that favours SaaS, while many businesses don't have the human resources needed to make an on-premises solution a success.
Catch When Expert Meets Expert by Eugene Chung articles every bi-weekly Tuesday. Don't forget to subscribe to stay connected. You are also encouraged to ask questions and seek advice from him.
Share this post
Related Posts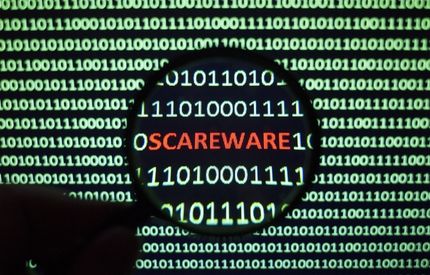 What is Scare Software or Scareware? Learn more about this Social Engineering technique that aimed to scare the victim with ArmourZero mentor Eugene Chung.