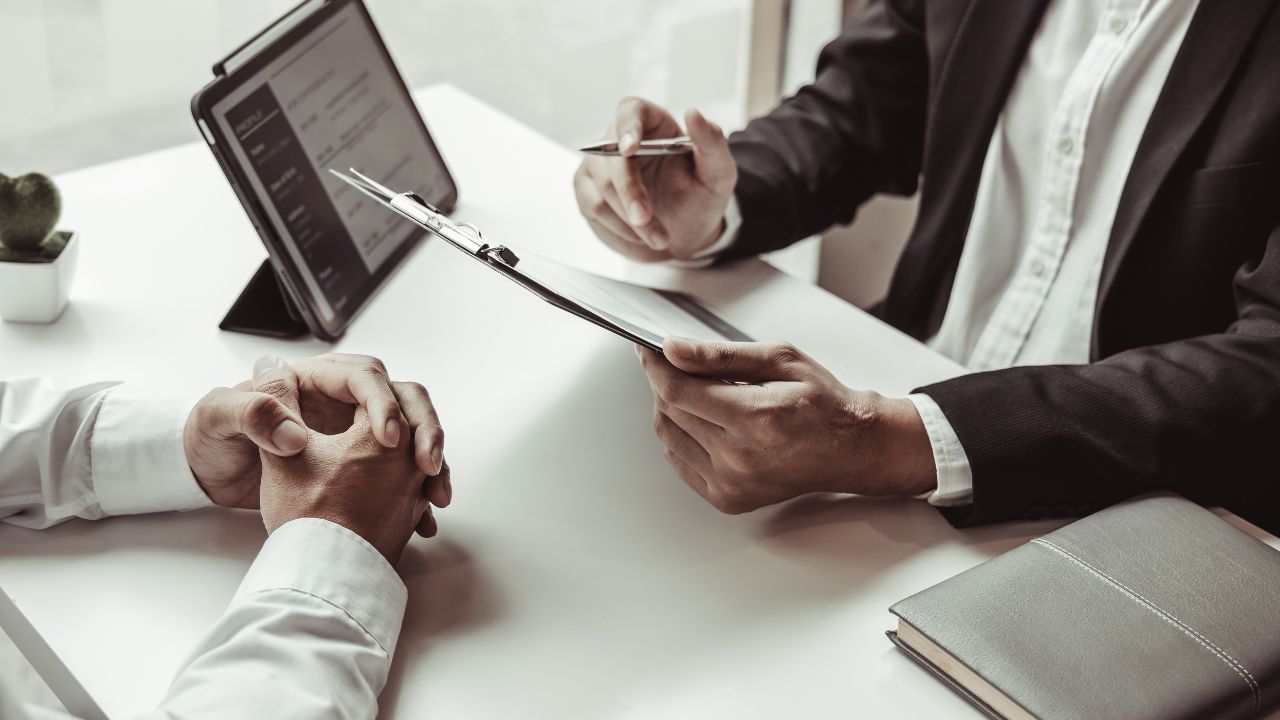 I am certain that the majority of our IT students are very concerned about their future after graduation. On one side, we are fed with news of so many University graduates that are currently unemployed, whilst on the other side, the industry players are complaining about the shortage of good IT talents in the market. The recent pandemic has seen many employees forced to leave their job because most businesses were hit hard and unable to sustain. Hence, the question is, how do we match these vacancies with the existing surplus of manpower in the market? I truly believe that by upskilling, it would make your skills remain relevant to the current IT job market needs.
Addressing Current Situation
The technology is evolving and so do the threats that surround it. We would need to get the collaboration of everyone to make sure our human capital is skilful, competent, and ready to fill the gaps of the IT job market:
1. Government Initiatives
The Government has been actively involved in coming out with programs for reskilling and upskilling the public, especially targeted to those who lose their jobs due to the pandemic and those unemployed graduates.

Upskill Malaysia for example, a one-stop-centre where we could get the latest info on all upskilling and reskilling programmes offered by government ministries or agencies. We could also submit a comprehensive record for all our professional skills, experiences, qualifications, and training. Most importantly, to explore our options and the recommended courses offered based on our profile.

The Government grants were also channelled through the Human Resources Development Fund (HRDF) to encourage companies to send their staff for training, reskilling, and upskilling. The burden of training costs to the company could be lifted, and the staff would be able to choose from a variety of technical and soft skill courses to improve themselves.

The MyStep program, which is the placement of unemployed graduates in government ministries or agencies is another good training program. Even though the placement is not permanent, at least all these unemployed graduates would be able to learn real life job experience which is relevant to their field of studies. In fact, some of these MyStep trainees were absorbed by the agencies and secured them with a permanent position.
2. Training Providers
The Training Providers who were selected as Authorised Training Providers under the HRDF Grant also play a very important role in reskilling and upskilling. The Government trusted them with the grant and the social responsibility to improve the marketability of our human capital.

These Training Providers should make sure that all the courses offered are relevant, current, and recognised by the industry. They should not offer recycled and outdated courses just for the sake of fulfilling the job and make profit.

A quality Training Provider would do market research and propose the latest technology training that would increase the marketability or the competency of the participants. They would also strive to get the best Instructor to carry out the job and ensure the success of all their students for courses with certification or examination.

The targeted group should take this opportunity to choose from the latest IT courses to upskill and reskill themselves, such as cybersecurity readiness, IT Risk and Compliance, Data Science and Analytics for Industry 4.0, Data Automation and Analytics for Industry 4.0, A.I and Machine Learning Competence for Industry 4.0, etc.
3. Corporate Social Responsibility
We are fortunate that many corporate organisations and Multinational Corporation (MNCs) are also taking part to train the unemployed graduates through their Trainee Scheme which is like MyStep. This is part of their Corporate Social Responsibility (CSR), a way to contribute back to society.

The chances of these trainees to be absorbed as full-time or contract staff is high because the training modules are intended for real job hiring and responsibilities. The trainees are being exposed to every level of the organisation and being trusted to go out for sales and campaign events.

Even if the graduates were not hired, having to go through this comprehensive training would increase their marketability because other companies would notice that they have undergone the training from a reputable conglomerate and MNCs. It would add value to these graduates when being considered for a job as opposed to their other peers.

The trainees on the other hand should grab this opportunity to learn as much as they can the best practices of these big conglomerates to prepare them to undertake a real job responsibility later. Strive hard and give all your best so that you would be able to convince the company of your worthiness in getting permanent employment in their organisation.
Prepping for the Future
The academic sector should learn from our experience. When the Government officially launched the Multimedia Super Corridor (MSC) on 12 February 1996, it was able to attract a lot of tech giants like IBM, Microsoft, Dell, etc. However, despite having a world class infrastructure and a designated township in Cyberjaya, we were lacking manpower to serve these technology sectors. Why? We could only produce the manpower needed 4-5 years later as the curriculum is not there.
1. Curriculum Review
The academic sector should continuously review their curriculum and courses offered so that our graduates are always relevant to the market needs. When I studied Bachelor Information Technology in Universiti Utara Malaysia, our majoring was divided into networking, multimedia, artificial intelligence, and information management. It was relevant back then and alhamdulillah, almost all graduates during my time were able to secure the job immediately after graduation. 
With the technology evolving and the need for specialisation in different fields of IT, the curriculum should evolve as well to better fit the IT job market and to better prepare our students with the required skill to enter the job market. The old programming languages like C++ or COBOL which may be good as exposure, may not be relevant anymore as now many companies are going for low codes and open-source platforms.
2. Industry Engagement
Our education sector should engage the industry for technology collaboration, visiting lectures, Research & Development (R&D), curriculum advisory, student industrial placements, etc. This would allow the universities to produce graduates that are relevant to the industry needs and not only based on purely academic theories. 
I have seen a university that collaborated with one of the vehicle manufacturers and have their engineering students to be trained by seasoned mechanical engineers and technical experts. This is a real-life exposure for the students to be on the field and to apply whatever that they have learnt. If I am doing the hiring, I would surely choose these engineering students over their peers from other universities based on their industry skill sets and exposure.
3. Government Engagement
Our universities and higher education institutions must also work closely with the Government and the Ministry because they need to be aware of the long-term planning that the Government has in the pipeline. Any initiatives should be supported with manpower readiness which would come from the graduates that are produced by them. All this planning should be done with far-sighted vision so that we could execute in a structured manner.
Even though the Government is responsible to provide job opportunities to the people, our universities should also play a role and stop any academic programs that are not relevant to the job market or with very little demand. This not only helps to reduce the unnecessary surplus of irrelevant field of studies graduates in the market, but to help these graduates to secure a job for themselves.
Keep Updated for The Changing Trends
We need to always keep abreast with the changing trends in the industry. A study shows that the cybersecurity workforce gap increased in every region in the world except the Asia-Pacific region. Even at that, Asia-Pacific still had a workforce gap of 1.42 million, the largest of any region in the world. If the numbers are correct, that means there are a lot of vacancies that would be able to be filled by our graduates if they possessed the relevant field of studies.
Data Science and Analytics are among the areas that need to be focussed on. Data is now the next oil. We have billions of data, but it is worthless if nobody could transform it into meaningful information. This is where the Data Scientist and Analyst comes in. The ability to extract the data from different sources, to consolidate it into acceptable format and to churn out all this into meaningful information. It would require someone with the knowledge of working in open-platforms and the ability to do integration.
Keeping up with the ever-changing trends and evolving technologies is essential to make sure our human capital has the right skills to fill in any urgent or emerging IT job demands. This is also applicable to other areas as well. Everyone from the Government, the industry, the higher education institutions, and we as the human capital ourselves, need to be ready to take on any upcoming demands and challenges.
It Is Never Too Late
Regardless of what positions you are now or in what situations you are in, it is never too late to change. You should take the opportunity to reskill and upskill yourself to remain relevant. Learning is a lifelong process. For some people, it is necessary for them to get out of their comfort zone because of being retrenched or unemployed. For the rest, it is never a wasted effort to learn new things and improve yourself.
Catch When Expert Meets Expert by Ts. Saiful Bakhtiar Osman articles every bi-weekly Tuesday. Don't forget to subscribe to stay connected. You are also encouraged to ask questions and seek advice from him.
Share this post
Related Posts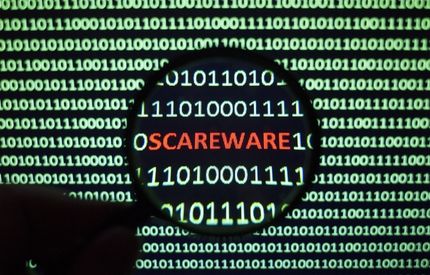 21 Nov 2022
By:Eugene Chung
Category: WEME
What is Scare Software or Scareware? Learn more about this Social Engineering technique that aimed to scare the victim with ArmourZero mentor Eugene Chung.