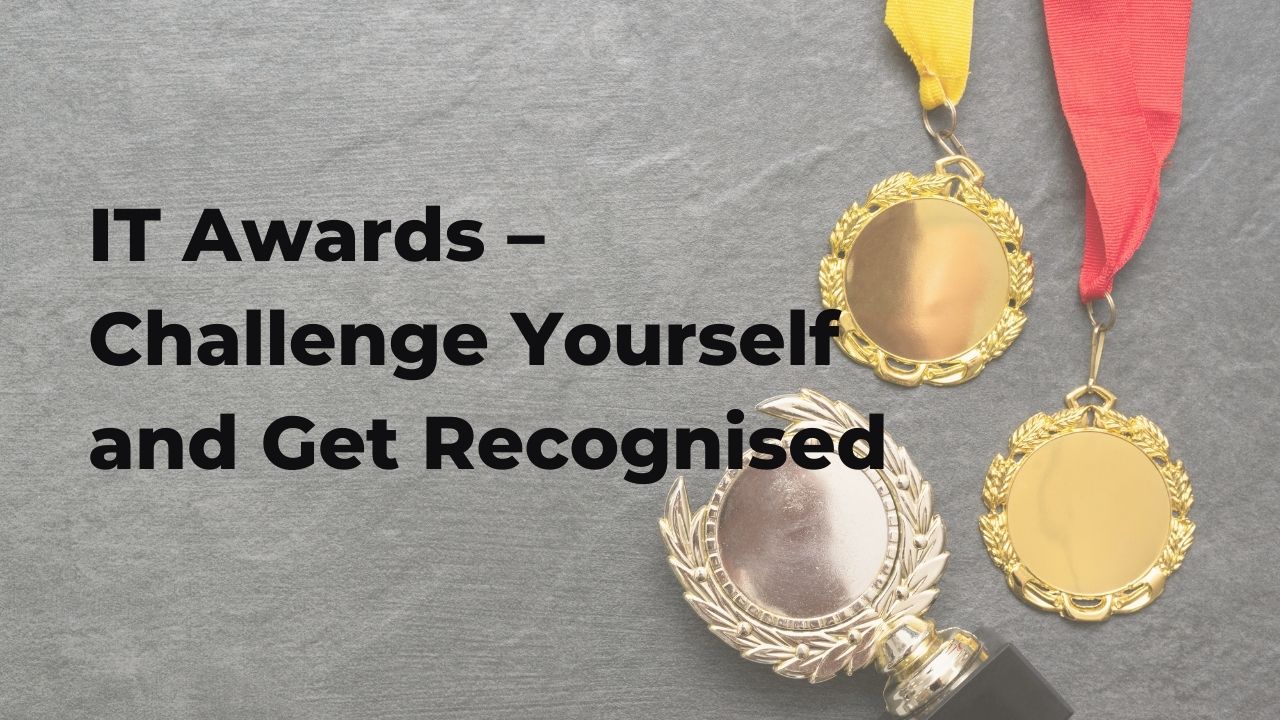 Lately, I have been getting these questions from my LinkedIn connections and colleagues from the industry, on how I managed to get the IT Awards as an individual and for my company as well. Frankly speaking, it is not some magic formula that only can be used by certain groups of gifted people or anything. I honestly believe that each and everyone of us has the potential and you need to have faith in your own capabilities to come out in the open to be recognised.
Some people may be sceptical about the recognition that you get, and some may belittle your achievements out of envy. Even the insecure winners would also sometimes discredit his own Award with the intention to discourage you from participating, so that he has less competition to keep winning. Please ignore all these negative people. Your value does not decrease due to the inability of others to see your worth.
My humble journey
How did I begin? I started getting involved in speaking events in 2016, when I was with Malaysian Aviation Commission (MAVCOM). Started off with IDC events in Malaysia, then I slowly became visible and invited to speak in cross border events outside of Malaysia. This is my way of giving back to the industry, by sharing my knowledge and expertise which hopefully benefits the crowd at large. This is also my way to connect with fellow CIOs, CISOs and peers in the industry, from around the globe. Believe me, there are so many good people out there that we can learn from each other, share threat intelligence, and may end up becoming good buddies.  
The peak of my journey was when MAVCOM's Cloud-based system, Flysmart CMS (Complaint Management System) received the "Information Visionary" award, during the Digital Transformation Summit 2019 organised by the International Data Corporation (IDC). This was the time when I was approached by James Henderson, the Editorial Director of Asia Pacific and Middle East, for Foundry (previously known as IDG), asking me to participate in the inaugural Top 50 CIO for ASEAN (CIO50) award. Alhamdulillah, I won and was listed as the CIO50 ASEAN for that year, and repeated the achievement in the following year, 2020 as well. As for last year, IDG had increased the award recipients to 75, due to the overwhelming nominees and quality of candidates. I have made it to the list for the 3rd year in a row, as CIO75 ASEAN in 2021 as well.
It was by being involved in these cross border speaking events, that I crossed paths with Malavika Shanker, the President of GEC Media Group who informed me about the World CIO 200 awards which comprises more than 36 countries. Alhamdulillah, I was recognised as one of the top World CIO 200 and was featured in the Book of Titans (BOTS 3.0), the book that featured the top 200 world CIOs for year 2020. In 2021, I was honoured to be recognised as one of the top World CIO 200 again and got the opportunity to receive this award physically in Fairmont Ajman, UAE. Subsequently, I was featured in the Book of Titans (BOTS 4.0) for the year as well. What made this award so sweet, I received it in 2020 under MAVCOM and later in 2021, under my current employment The ASCENT Group Ltd (Singapore). That makes it 2 years in a row, representing 2 countries (Malaysia and Singapore) and under 2 different companies.
The Impact of an Award to You and the Organisation
Whether you win it as an individual or win it as a team for your company, this award is the manifestation of recognition for all the hard work being put in projects, in your career or in carrying out your responsibilities as an IT Head, CIO, CISO, etc. This is the avenue where you can showcase your work and benchmark yourself against the peers in the industry. Winning is not the only gain as you would be able to improve yourself to be better and to be more successful in the next occasion. 
I am glad to share all the positive impacts that you and your organisation is going to get with these kind of awards and recognition:
A pat on the shoulder for all the good work. Even the slightest gesture can keep a person happy and drive him or her to do better. This award means a lot to a team because all the hard work, teamwork, challenges, and sleepless nights, are rewarded with a very fruitful outcome of being acknowledged. As a person, it would be the wonderful feeling inside when you are being recognised by the industry for your work, for your contributions and for your years of working. All these feelings would boost up your morale and drive you to do it even better, every single time.
Allow me to quote this from my favourite movie, The Replacements (2000), "Greatness, no matter how brief, stays with a man." – Coach Jimmy McGinty. Even if you achieved greatness once in your lifetime, this good feeling and pride will stay with you forever.
You could benchmark yourself against peers from the industry. Are we equal, better or behind compared to the others? The project that you delivered for your company, how is it ranked in terms of delivery compared to other companies out there? Everyone is being judged and measured with standard criteria by the 3rd party professional judges and panels. 
Let me take the CIO75 ASEAN award criteria for example. All nominees were being evaluated with the same requirements as follows:
The technology innovation/s that have changed the way an organisation operates

Why the innovation/s are unique in the marketplace

How the c-level executive collaborates with and influences the organisation and its leadership team

The role technology plays in helping the organisation achieves its objectives.
Hence, shouldn't we be proud if we made it to the list of winners? We have been recognised and stood out from the rest of the candidates.
The award would allow your company to increase its brand recognition and differentiate itself from other competitors in the market. That is why we could see companies being fully supportive for their staff to be nominated or to compete in these renown awards and events. It shows that the company has so many great talents, and also the reason why the customers should invest and do business with them. Whatever good things you do, or the recognition you get, it will transpire and be reflected into your company image as well.
Winning the award would help in raising your credibility, especially for IT Heads, CIOs and CISOs like us which from time to time needs to convince the Board and Top Management for IT initiatives, blueprint, or spending. The same also gives additional comfort to your Management when considering a proposal, as they are being assured that you are the best man for the job. Apart from this, you may go ahead and get all these professional certifications as well, i.e.: PRINCE2, ISACA, PMI, etc. as these certifications confirm your credibility as the Subject Matter Expert in your own domain. 
Participate not solely on the win, but also the intangible benefits that come with it. Competing for the awards not only allows you to see how you are doing compared to the others, but also allows you to get to know other colleagues from other companies and countries. Take the opportunity to do networking, interact, and change methods or ideas. Most importantly, having contacts from other countries would increase your preparedness by sharing threats intelligence. You would get 1st hand info of threats happening elsewhere and use the information to prepare your own organisation or country before it hits you.
Now It's Your Turn to Shine
I am certain that there are many great practitioners out there who would rather keep a low profile than competing for these types of awards. We must respect their stand on this matter. How about you? Are you still going to be a bystander, and just watch other people taking the leap to challenge themselves? 
As for the critics, you can just ignore their negativities. It's easier for them to criticise or belittle other people's achievements, than getting into the fight themselves and showing their worth. As I mentioned earlier, you need to believe in your own potential and grab the opportunity to be the best version of yourself.
Now, it's your turn to shine. I will leave this quote for you to think about, "Don't worry about failures. Worry about the chances you miss when you don't even try." 
Catch When Expert Meets Expert by Ts. Saiful Bakhtiar Osman articles every bi-weekly Tuesday. Don't forget to subscribe to stay connected. You are also encouraged to ask questions and seek advice from him.
Share this post
Related Posts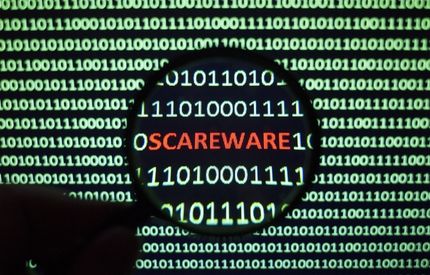 What is Scare Software or Scareware? Learn more about this Social Engineering technique that aimed to scare the victim with ArmourZero mentor Eugene Chung.