Sometimes, a person's true calling remains hidden until a wealth of experiences has been accumulated. Queenie Liew, our incredible shero, perfectly exemplifies this truth. In her childhood, she was drawn to gadgets and exploration, little suspecting that these interests would lead her to become a Solution Consultant Engineer. Over the course of a decade, Queenie's journey vividly demonstrates how our deepest passions often emerge from the most unassuming beginnings.
Queenie Liew, a devoted mother and a seasoned Solution Consultant Engineer at CSP Global Technologies, embarked on her career driven by simple curiosity. Her story unequivocally shows that greatness can indeed sprout from the most unassuming origins. This is her story.
#1 How did you first become interested in technology, especially cybersecurity?
My journey into the world of technology, particularly in cybersecurity, began during my university years when I decided to major in Business in IT. Although it wasn't my initial choice, I quickly realised its potential during my foundation course. I've been intrigued by gadgets since childhood, and delving deeper into the IT realm uncovered a fascinating world. This gradual curiosity led me to complete my degree with a newfound passion for all things tech.
As part of my college curriculum, I embarked on an internship, a standard requirement for students in my program. Little did I anticipate the profound impact it would have on my career. During this time, I was fortunate to work closely with a mentor who played a pivotal role in shaping my professional journey. Their guidance not only facilitated my transition from an intern to a full-fledged employee but also ignited a deeper love for the field of cybersecurity. With their unwavering support, I solidified my commitment to this exciting field, laying the foundation for the journey ahead.
#2 What motivated you to pursue a career in this field?
Following the completion of my undergraduate program, I faced the necessity of an internship experience, a standard requirement for students like me. This internship would prove to be the linchpin in my career progression, serving as the bridge to my first post-college job and elevating me from intern status to a full-fledged employee. I owe an immense debt of gratitude to my mentor during this internship. Their mentorship was instrumental in acquainting me with the technical intricacies of the job and igniting a profound passion for the field of cybersecurity.
Their guidance proved invaluable as I navigated the complex landscape of the professional world. Beyond the transfer of technical knowledge, it was their mentorship that instilled in me a genuine ardour for the cybersecurity field. Thanks to their influence, I discovered the motivation and determination required to pursue a career in cybersecurity, embarking on a journey that would ultimately define my professional life.
#3 Can you share some of the challenges you faced and how you overcame these challenges?
The dynamic landscape of cybersecurity is in a constant state of flux, with new threats and vulnerabilities emerging regularly. To effectively combat this evolving landscape, the market continually demands innovative solutions. It's a cyclical process where engineers play a pivotal role. Staying current with the latest developments is imperative. This requires a commitment to continuous learning, studying the intricacies of the field, and, most importantly, getting hands-on experience to become well-versed in specific solutions.
In the ever-evolving world of cybersecurity, engineers are the vanguards, ensuring that we remain one step ahead of potential threats. This entails a proactive approach of staying informed, engaging in comprehensive study, and embracing practical experiences. It's a cycle of adaptation and innovation that safeguards the digital realm from the challenges of tomorrow.
#4 What advice would you give to young women aspiring to pursue a career in cybersecurity?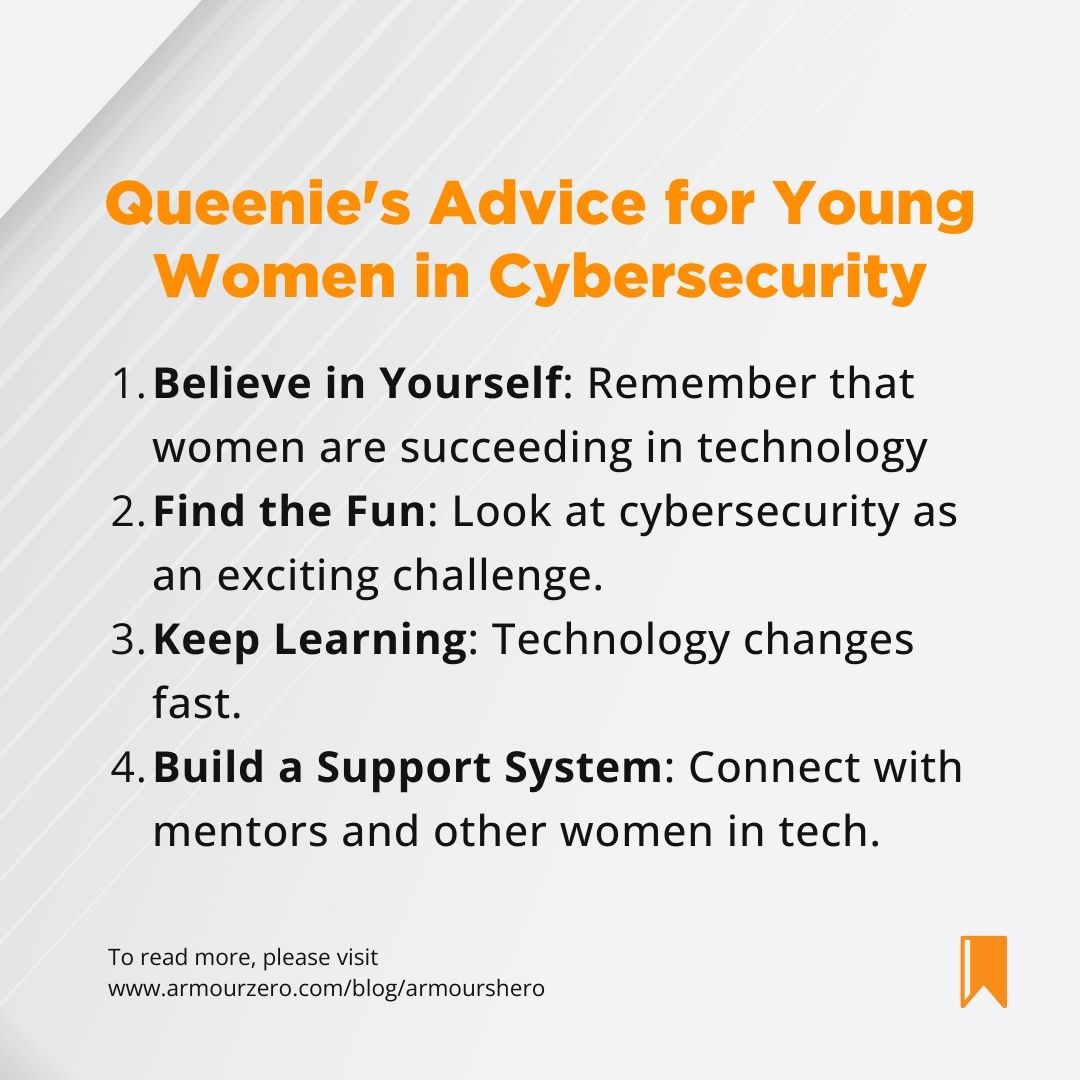 In the ever-evolving world of technology, it's important to acknowledge that the IT landscape was once predominantly occupied by men. However, a significant shift is taking place, with many women making their mark and delivering exceptional results. When it comes to cybersecurity, I would offer the following advice to young women looking to enter this field:
Believe in Yourself

: Remember that women are succeeding in technology, including cybersecurity. You can too!

Find the Fun

: Look at cybersecurity as an exciting challenge. It can be enjoyable when you approach it with curiosity.

Keep Learning

: Technology changes fast. Stay curious and keep learning new things in the field.

Build a Support System

: Connect with mentors and other women in tech. They can offer guidance and encouragement.
#5 How do you manage to maintain a work-life balance in a demanding industry like cybersecurity?
Achieving a work-life balance, especially for women with children, is undeniably challenging. However, I firmly believe that with effective planning and solid time management, it's possible to strike that delicate equilibrium. My strategy revolves around prioritising my tasks and ensuring I meet the deadlines I've set. Of course, unforeseen ad hoc tasks can often emerge out of nowhere. During these moments, I lean on the support of my colleagues and family members, relying on their assistance to ensure the smooth progress of my ongoing responsibilities.
This collaborative effort allows me to navigate the inevitable surprises that life throws our way while maintaining a balanced approach to both work and family life. It's a testament to the importance of building a strong support network, as it not only helps us manage our professional responsibilities effectively but also enriches our personal lives, creating a harmonious blend of career and family that I've come to cherish deeply.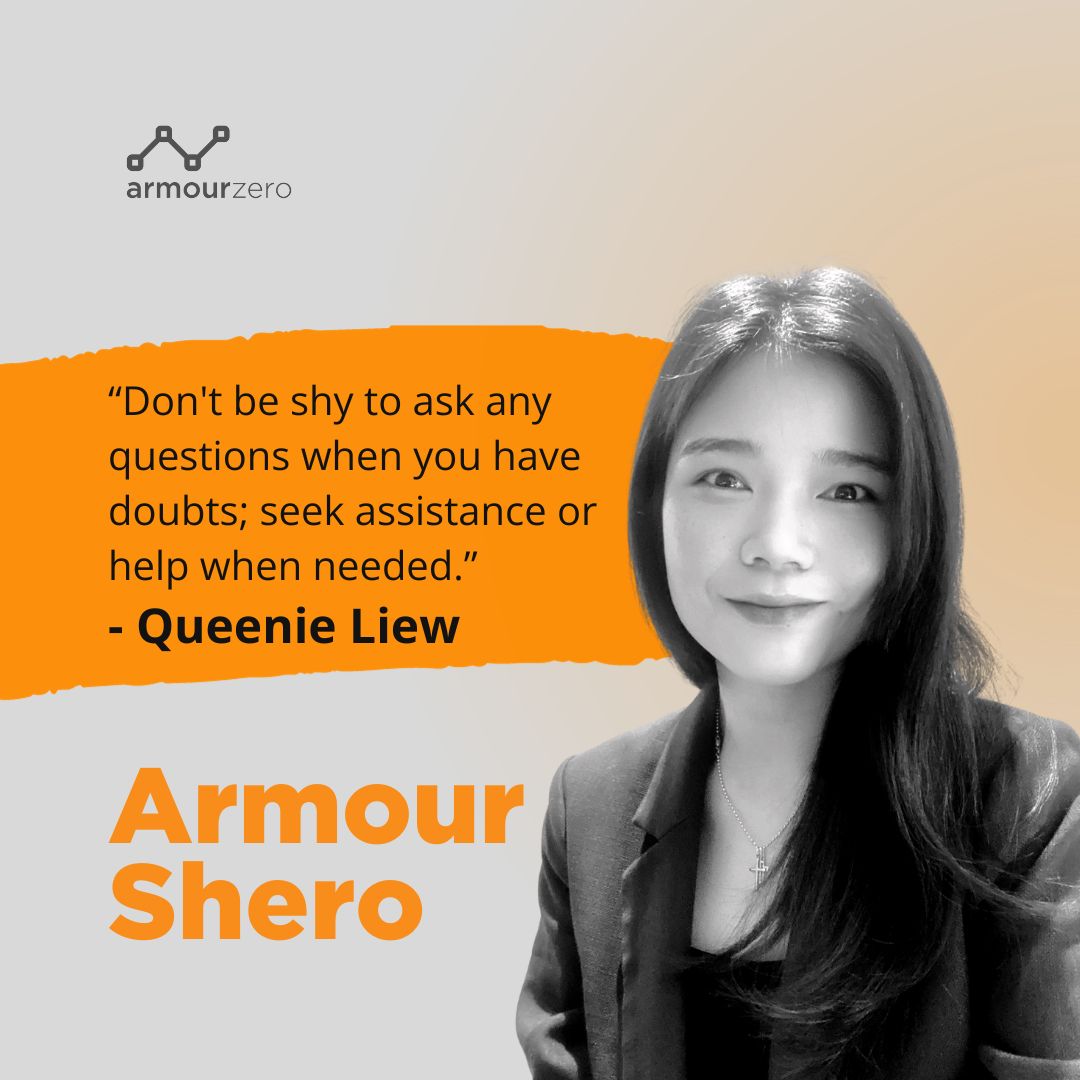 Don't be shy to ask any questions when you have doubts; seek assistance or help when needed. In the corporate world, we need to work as a team, not in silos. Only through this collaborative approach can we achieve significant growth and progress further.
– Queenie Liew
Share this post
Related Posts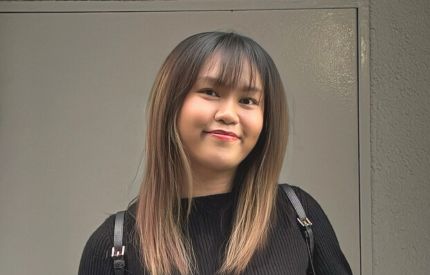 28 Nov 2023
By:Bernadetta Septarini
Category: ArmourShero
Nabila Hishamuddin, Customer Support Team Lead at Respond.io, shares her journey and spirit of a tech shero while spearheading exceptional customer support.