Melly Ling, the Co-Founder and COO of Mole, an all-in-one digital business card platform, is a remarkable tech entrepreneur from Kuala Lumpur, Malaysia who plays a pivotal role in the company's success.
Her journey in the tech world began with a significant role at Swingvy, Korean HR tech startup, where she played a pivotal role in driving Series A success. 
With a decade of experience spanning across digital marketing, copywriting, design, and journalism, Melly brings a wealth of knowledge to the table, especially in the world of brand building. 
However, her passions don't stop there. In her free time, you can find her tending to her plants, practising yoga, and even documenting her entrepreneurial journey on TikTok (@mole.is). Furthermore, she explores matters of faith on her blog, www.mellyling.com. 
Join us as we delve into the inspiring journey of a woman in tech whose story is as diverse as her talents.
#1 How did you first become interested in technology, and what inspired you to start your own startup?
My initial interest in technology sparked 12 years ago during my first job as a freelance fashion writer for a local digital magazine called Tongue in Chic. The magazine's team relied on various web apps like Trello to manage their content calendar and Hootsuite to schedule Twitter posts.
I was drawn to how these apps streamlined my work and facilitated communication, especially while I was still a student juggling multiple responsibilities. The user-friendly, intuitive nature of these apps piqued my curiosity. I began to explore the stories of the people behind these applications, and I was truly inspired by their entrepreneurial journeys. It was remarkable to see how they provided valuable software for free and generated significant revenue by offering affordable premium features.
This discovery ignited a deep passion within me to learn more about tech startup stories. The more I learned, the more obsessed I became with the idea of one day creating my own tech startup, aimed at solving a personal problem and making a positive impact. Fast forward ten years, and I'm proud to say that I have bootstrapped and recently secured funding for my first tech startup, Mole, with my co-founder Soung. Our mission with Mole is to simplify, empower, and drive success in business networking for busy professionals.
#2 What was the initial idea or problem you wanted to address with your startup, and how did you validate its potential in the market?
In 2021, at the height of the Covid pandemic, my father underwent a major operation, which meant frequent visits to the hospital for his post-surgery check-ups. The challenge we faced was that our government hospital didn't assign a specific doctor for my father, so we saw different doctors at each follow-up. Since I was responsible for my father's care, having a reliable way to contact his doctor in case of an emergency was crucial. 
One day, a doctor resorted to writing down his contact details on a piece of paper because he didn't have a business card. This old-fashioned approach surprised me, especially during the pandemic when minimising physical contact was essential. It made me realise the need to assist doctors in sharing their contact information in a safer, contactless manner. 
This realisation prompted me to create Mole, a digital card platform, to facilitate the easy and safe sharing of doctors' contact information with their patients. As my co-founder and I progressed in building the prototype, we noticed that not only doctors but also many small business owners struggled to create websites, whether due to time constraints or the high costs associated with development and design. This insight led us to pivot and create a minimum viable product (MVP), which we tested within our circle of friends and family. 
To our surprise, we quickly secured our first paying customer, encouraging us to expand Mole's digital card into a mobile website builder. We aimed to validate if people faced challenges in marketing and website development. To test this, we decided to build our product live, creating TikTok videos and engaging with our followers to gather insights and feedback on what improvements they would like to see in their digital business cards.
This iterative approach became our product development cycle. Today, Mole stands as an all-in-one digital card platform, assisting professionals in networking effectively both offline and online. Our integrated SEO solution ensures their visibility on major search engines like Google and Bing, simplifying website indexing and SEO management, making it easier for professionals to showcase their work and connect with their audience.
#3 What challenges did you face as a woman in the male-dominated tech field, and how did you overcome them?
Throughout my career, I've been fortunate to work with male bosses who not only respect and support women but also treat us as equals. They've consistently been open to hearing our perspectives, whether we're tackling complex business challenges or delving into technical product intricacies. My co-founder and our investors, all of whom are male, not only share similar values and vision but also treat me as a valued partner and a friend. This mutual respect is invaluable in our shared journey of growth.
However, there are moments when I encounter individuals in the business world, including some female entrepreneurs, who, if they don't know who I am and see me at trade shows working at my booth, don't initially expect me to be a startup founder based on my appearance. While they don't mean it personally, there exists a stereotype that women founders must conform to a certain look or dress formally in a suit to project authority. Most of the time, I'm dressed in my company's t-shirt, which may give the impression of a college student.
In these instances, I like to keep things light. I usually respond with a smile and say something like, "Surprise! You're actually talking to the founder. How can I help improve your business by working together?" I've found that this approach often leads to great conversations and helps dispel these stereotypes, turning what could be an awkward moment into an opportunity to connect on a personal level.
#4 What is the most exciting aspect you have discovered in the tech industry, particularly within startups?
Encountering startup founders who are genuinely passionate about addressing significant challenges and relentlessly working to enhance the world through technology is always thrilling. I am enthusiastic about hearing about their endeavours, how they leverage new technologies to enhance our daily lives, work, and connections. Furthermore, it's intriguing to glean insights from them, particularly concerning how they manage hard work and endeavour to strike a balance in their lives, often with the assistance of technology.
Moreover, being a part of a community of fellow startup founders who are undergoing similar journeys makes me feel less isolated when I encounter challenges in building my tech startup. You'd be surprised by how willing they are to assist another fellow startup founder.
#5 How important is mentorship in your career, and have you had any influential mentors who guided you along the way?
Mentorship holds tremendous value not only in our professional careers but also in our personal lives. To be honest, as an entrepreneur, there are moments when I've contemplated giving up, given the undeniable challenges that come with the territory.
Fortunately, I've been exceptionally privileged to have two exceptional mentors who have played pivotal roles in my entrepreneurial journey.
Erik Jonsson, an investor and a judge on Vietnam's Shark Tank, has evolved beyond the role of a mentor for me. He's more like a friend who consistently offers guidance and unwavering support during my moments of doubt. Erik's firsthand experience as an entrepreneur equips him to truly comprehend the challenges I face, affording him the unique ability to steer me toward optimal solutions tailored to my specific circumstances.
Additionally, my co-founder, Soung, has been a wellspring of motivation and support, particularly during the initial stages of establishing our company. His unwavering belief in me persisted even when we weren't generating revenue or securing significant deals. This level of trust, coupled with his sagacity and prior entrepreneurial experience, has empowered me to persevere through challenging times, ultimately contributing to our joint success.
Overall, I firmly believe that having trusted mentors who offer guidance when we need it most can make all the difference in our lives. Through their unwavering support and encouragement, we can find the motivation and resolve to press onward, no matter the challenges that may arise.
#6 What advice do you have for aspiring women in tech who aspire to become entrepreneurs or startup founders?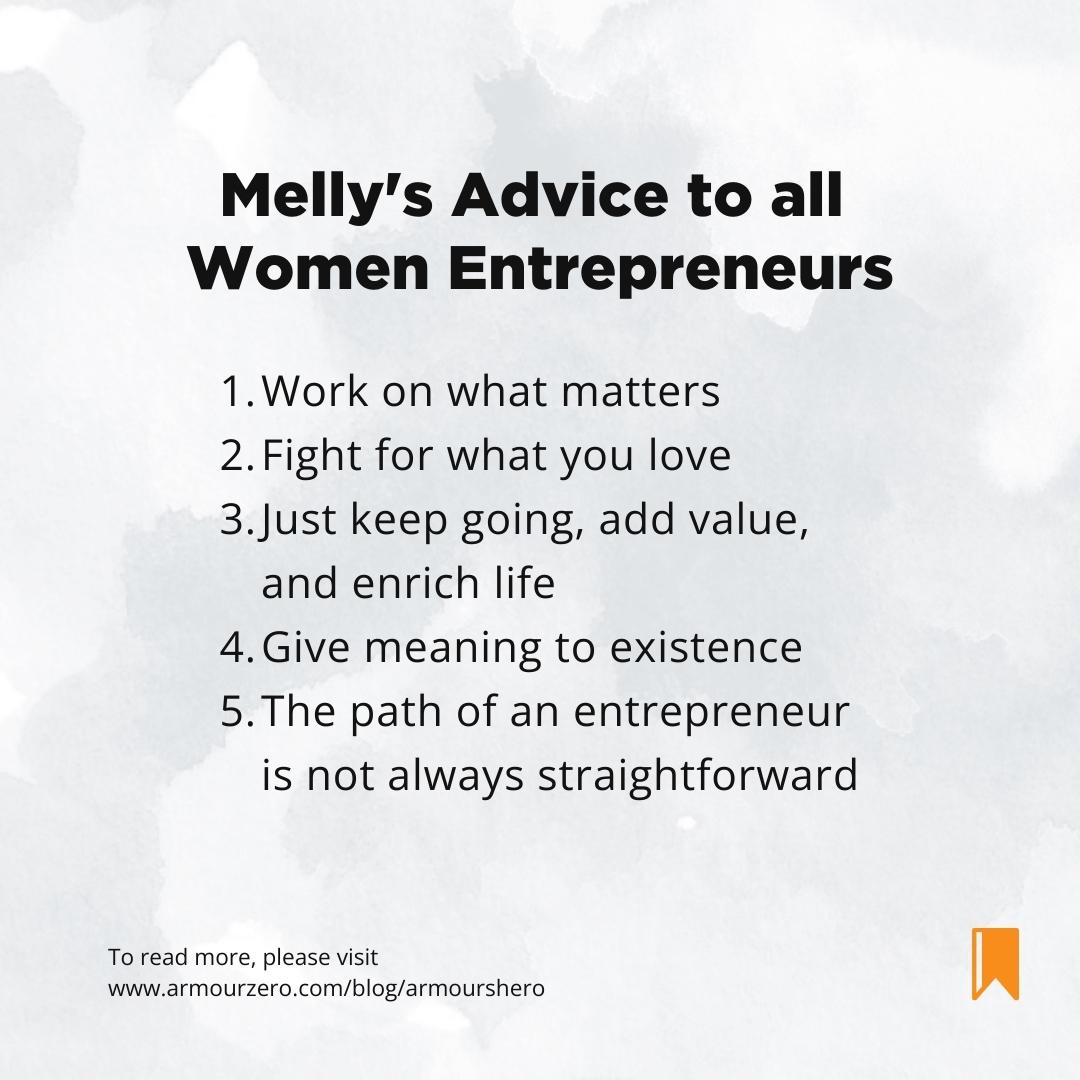 Work on the things that truly matter to you, those activities that make you feel alive and passionate. Stay determined to follow your passions, even if others laugh at you. 
Keep pushing forward, not just for money, but to make a difference, make people's lives better, and give life more meaning.
Remember that the path of an entrepreneur can be full of ups and downs, but within that journey, you'll discover your inner strength and maybe even find your life's purpose.
#7 In the rapidly evolving tech landscape, how do you stay updated with the latest trends and technologies to keep your startup competitive?
I keep myself informed through sources like TechCrunch, Tech in Asia, and E27. However, most of my time is spent on platforms such as Twitter, LinkedIn, Quora, the YC forum, and TikTok!
#8 How do you balance work and life, especially in a demanding and fast-paced field like tech?
I follow a simple Melly's framework for life, which includes work, family, friends, yoga, and personal time with activities like reading a good book or creating art. I also make sure to set aside time for daily prayer, both before going to sleep and first thing in the morning.
#9 Whom would you like to thank and appreciate for helping build your career?
I would like to express my gratitude to the following individuals: Soung Rong (Co-founder and CEO at Mole), Erik Jonsson (Shark Tank Vietnam), Ryan Thoo (VP at Antler, Venture Capital), Ahn Hoang (Manager at Antler, Venture Capital), Tho Kit Hoong (CEO and Founder at ArmourZero), Vikraman Raja (Head of Brand Management at MISC Berhad Official), Stanley Clement (CEO at MBCS), Terrence Ho (Co-Founder at ZUS Coffee), Kenneth Ho (Director at BeamStart), Paul Lee (Co-Founder & CEO at Roiquant), Alexis Bauduin (Founder & CEO at YoloFoods), FeiXiang Lim, Penny Low (Amazing Seniors), and Catherhea Potjanaporn.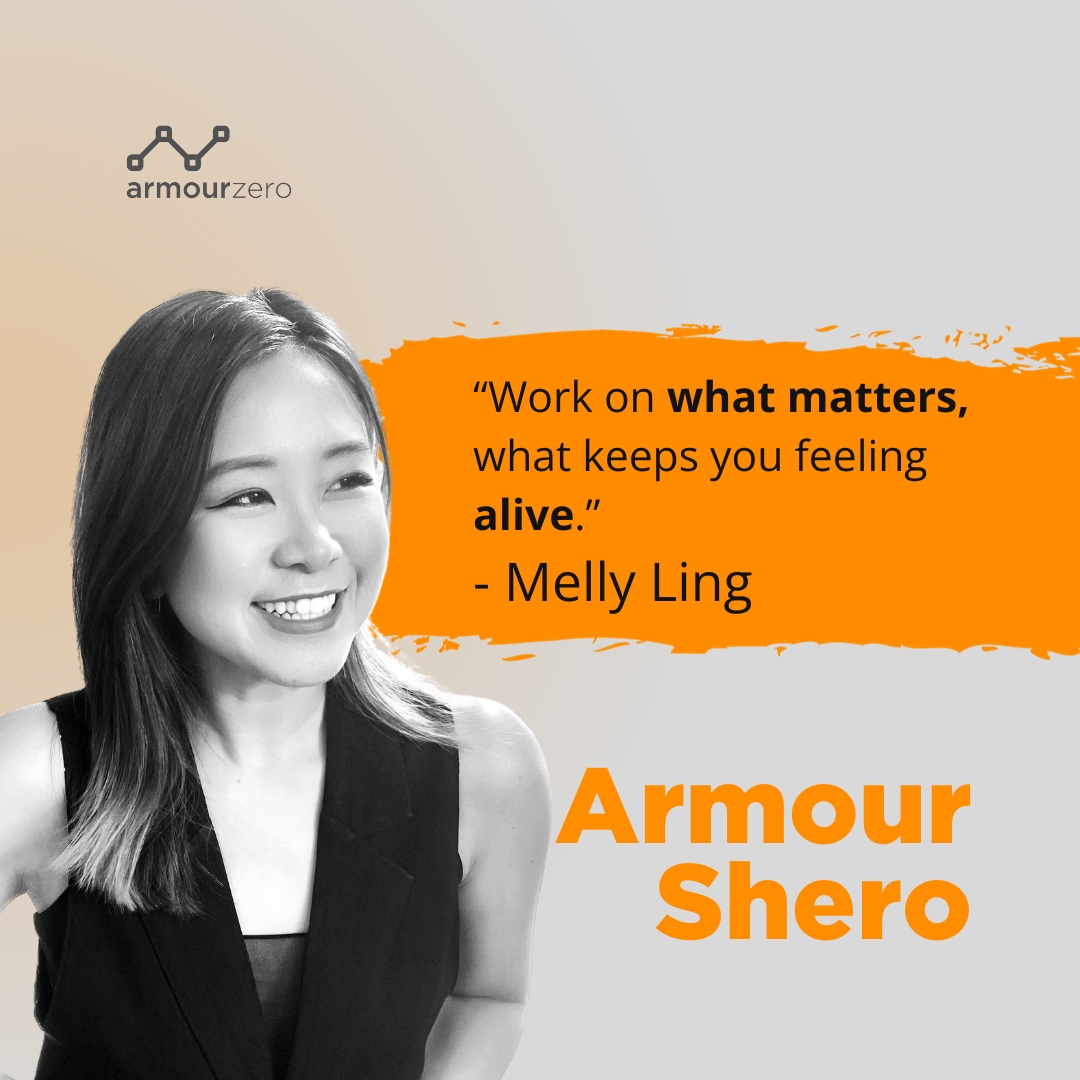 Share this post
Related Posts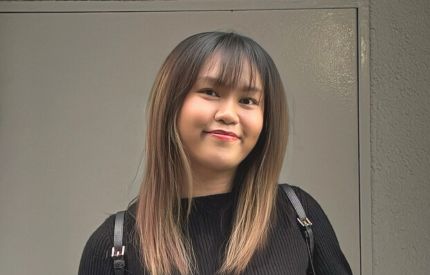 28 Nov 2023
By:Bernadetta Septarini
Category: ArmourShero
Nabila Hishamuddin, Customer Support Team Lead at Respond.io, shares her journey and spirit of a tech shero while spearheading exceptional customer support.