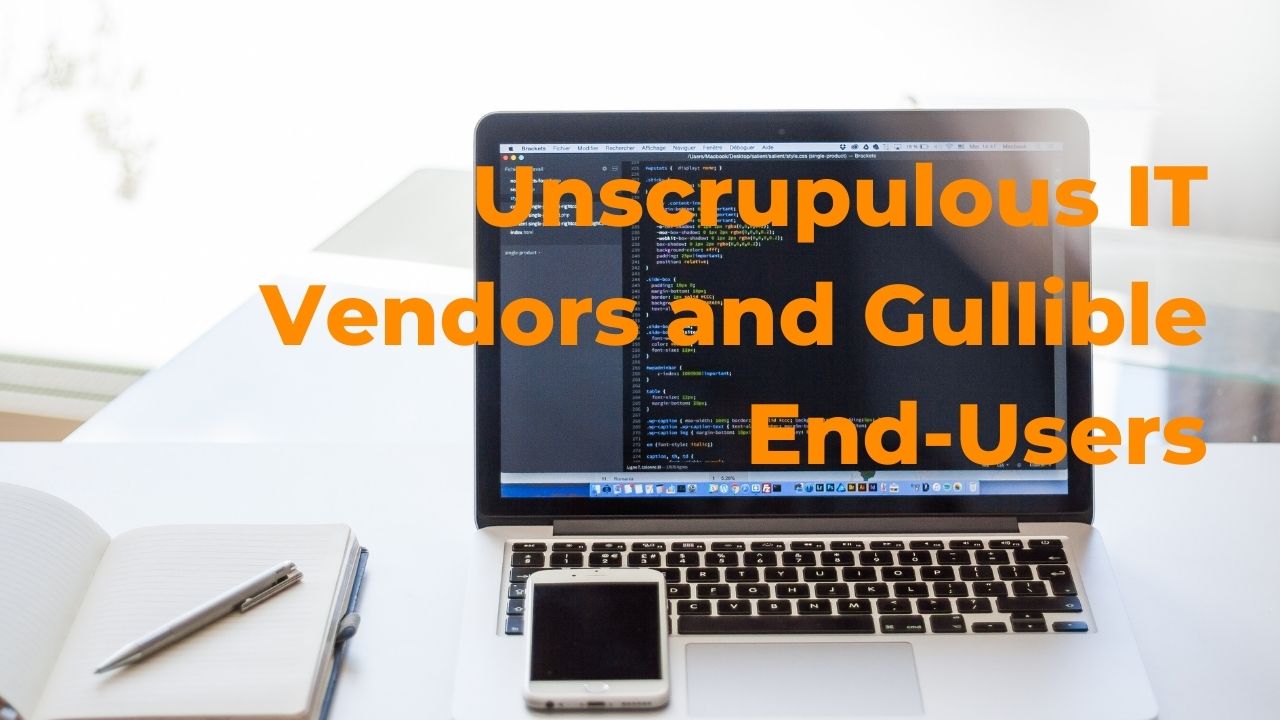 In my previous article, I touched on the topic of The Importance of IT Vendor Management and keeping in mind the generalisation of vendors, and that is: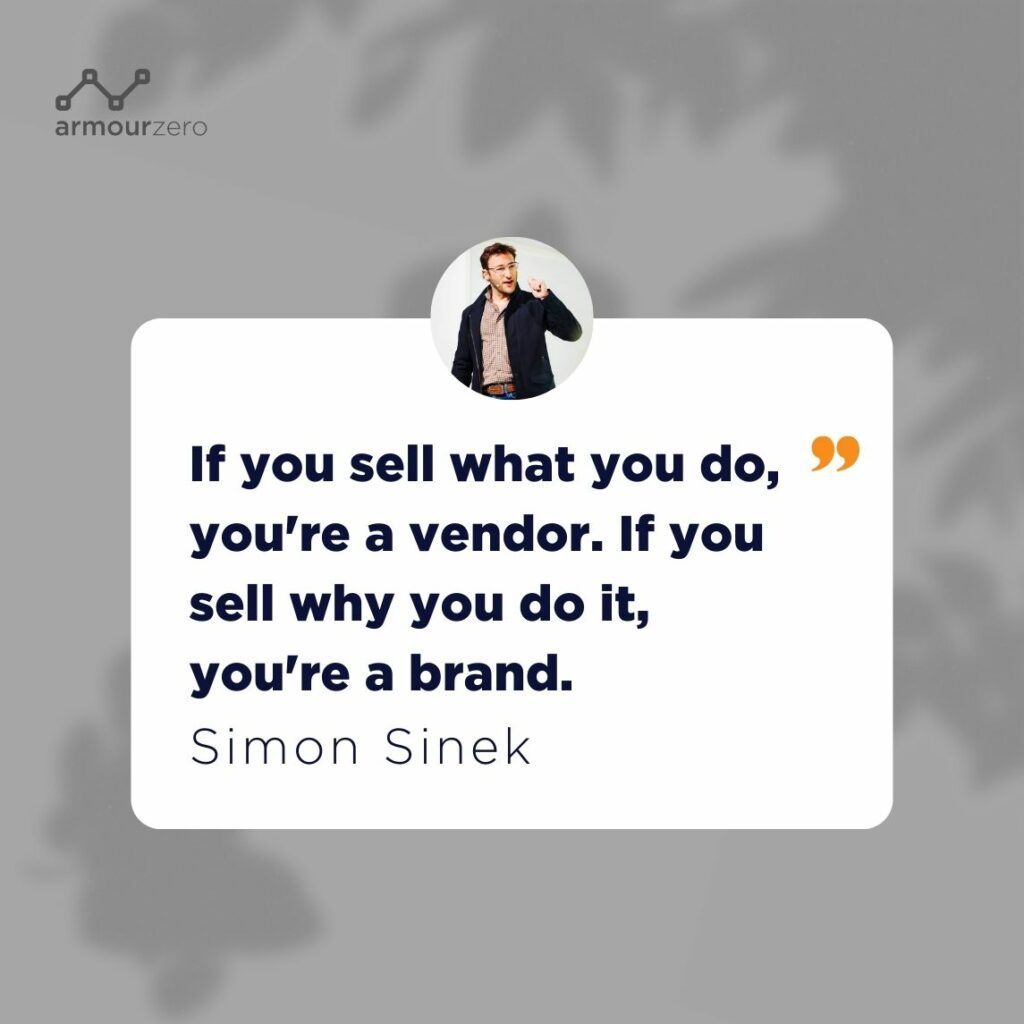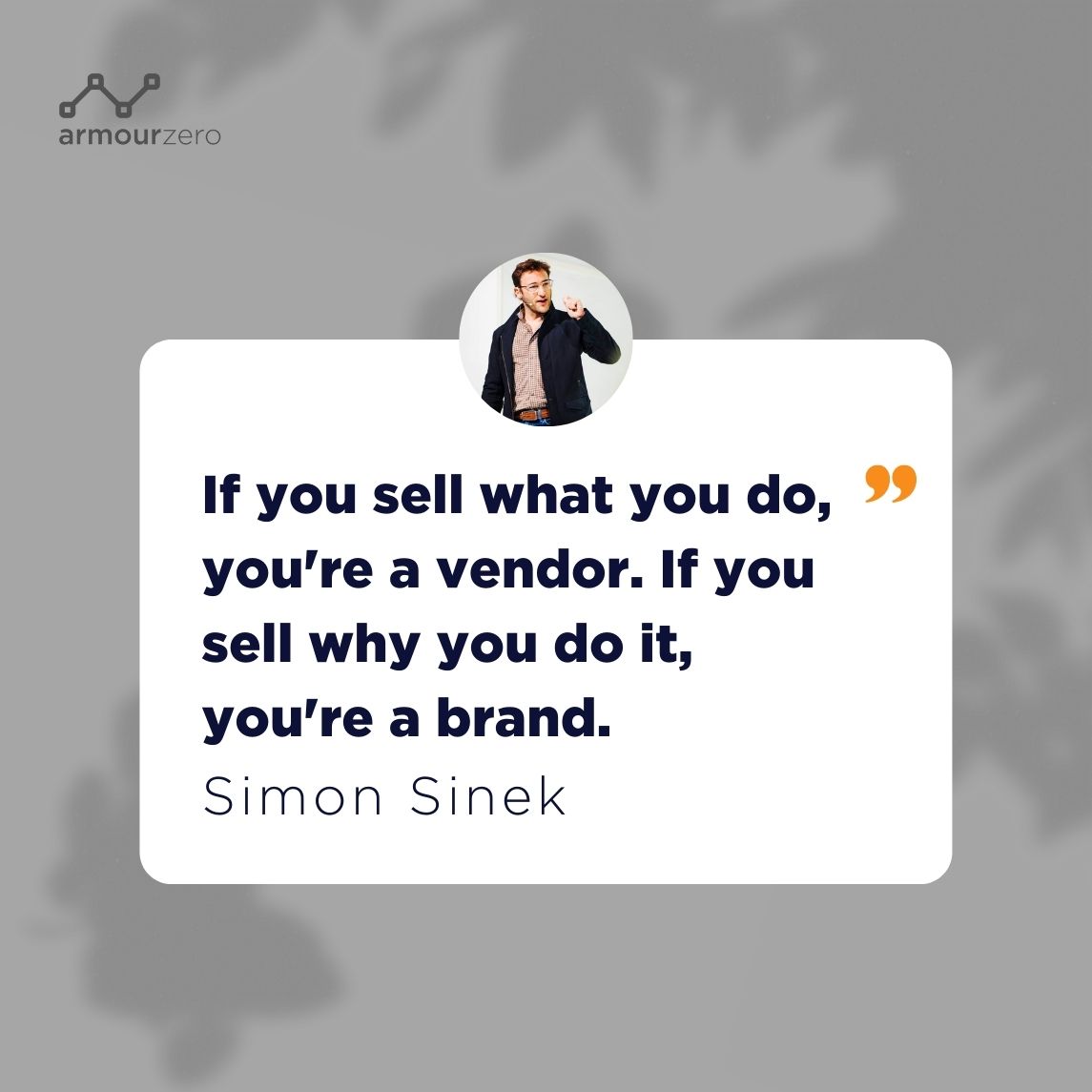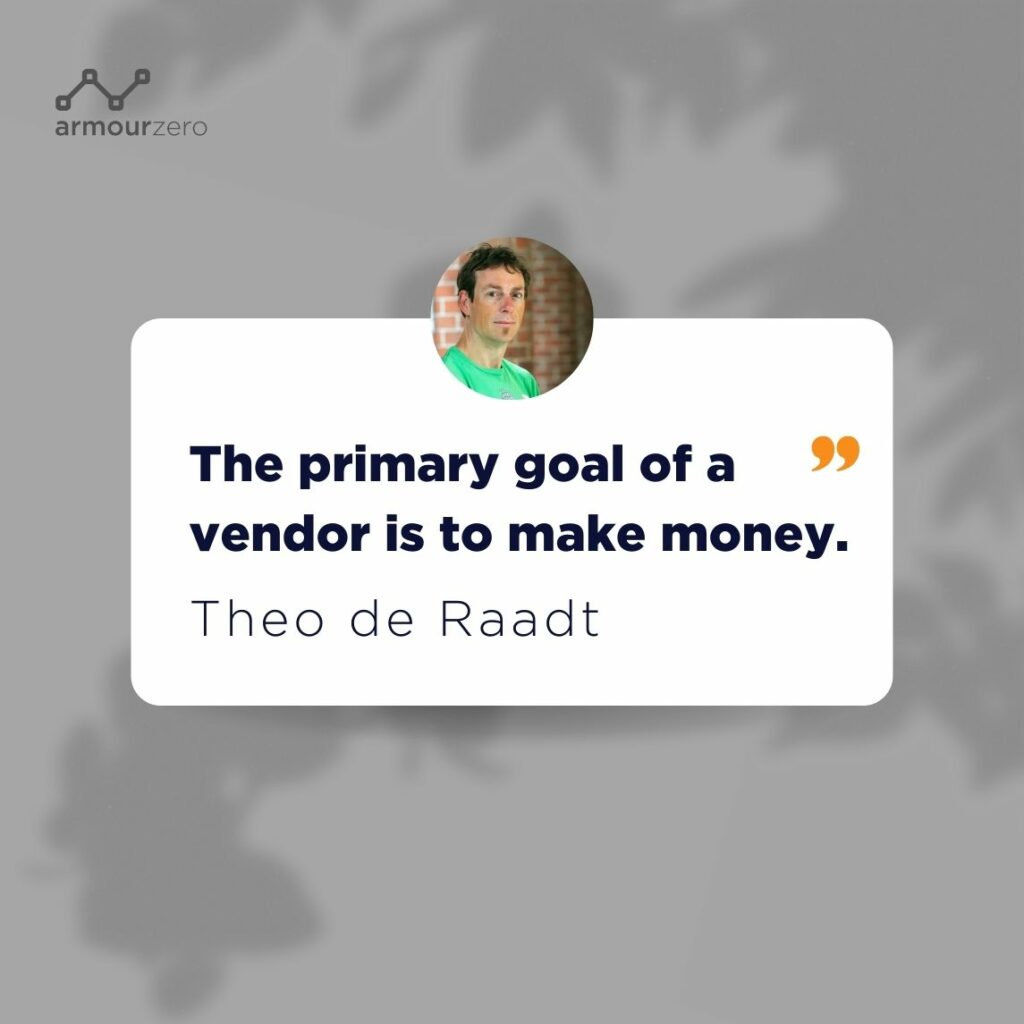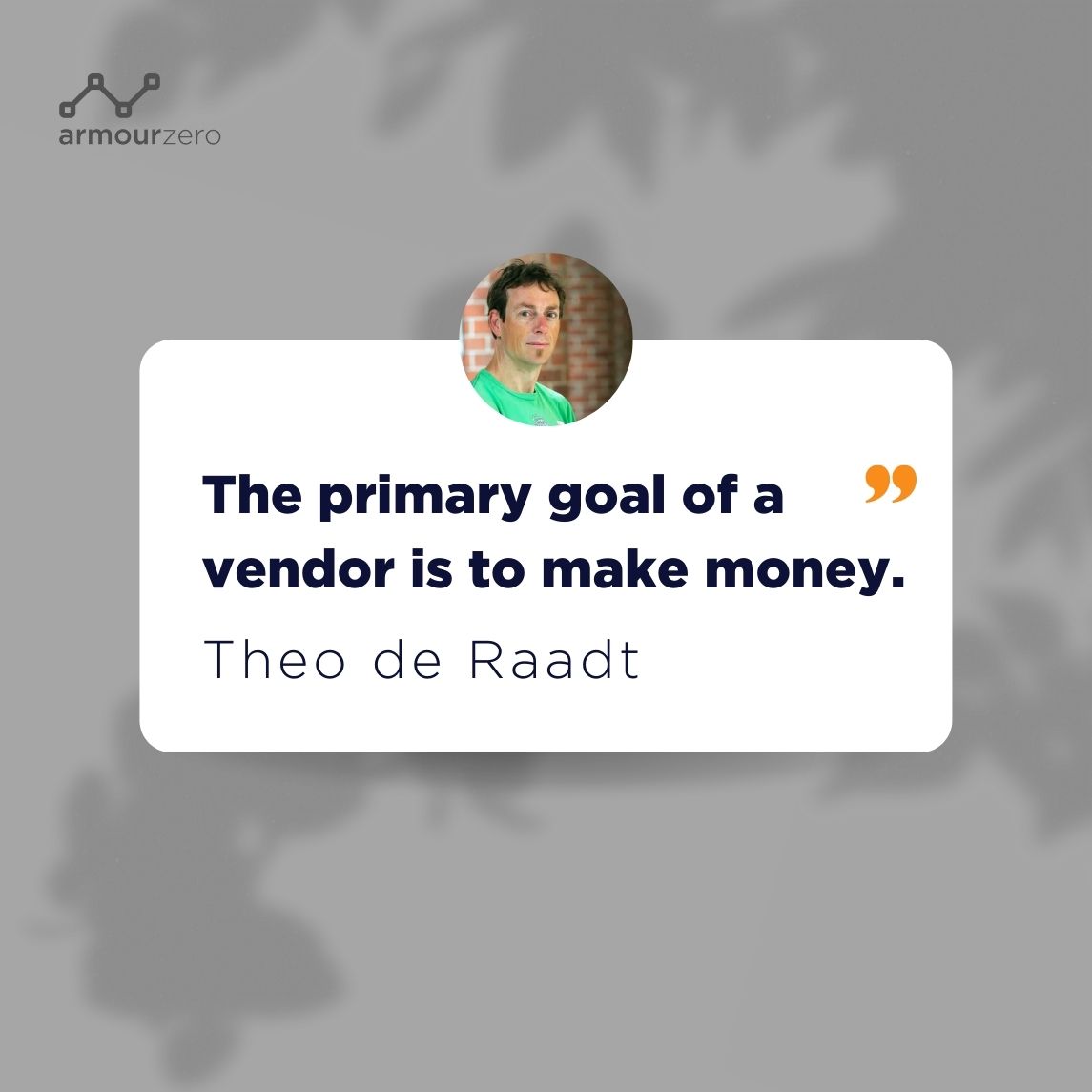 No matter how well we think we have managed IT vendors, like cockroaches in existence for centuries, there are unscrupulous IT vendors, at least one bad apple spoiling the reputation of the IT Vendor industry (the basket). The bad apples would usually be the IT vendor's salesperson.
I wish to categorically state here that not all sales professionals are unethical and unscrupulous but unfortunately the market perception is that all it takes is one crooked ill-intentioned (un)professional, most probably driven by personal greed and gains and/or lumped with high monthly sales targets to be achieved set by their company managements, are usually the reasons. 
There is a term that we should be familiar with, Bait and Switch, a morally suspect sales tactic that lures gullible customers in with specific claims about the quality or low prices on items that turn out to be unavailable in order to upsell them on a similar, pricier item. It is considered a form of retail sales fraud. 
Bait and Switch is analogous to another term coined Were-ware as in the folklore of the Werewolf, or occasionally lycanthrope, who is a human with the ability to shapeshift into a wolf, either purposely or after being placed under a curse or affliction with the transformations occurring on the night of a full moon. The same thing happens in the IT industry (Software, Cybersecurity, Consultants, Principals, Partners, etc), resulting in were-ware.
I, personally have not experienced such con jobs in my 38 years in the IT industry, probably due to my stringent adherence to SOPs managing IT vendors and not easily hoodwinked by unscrupulous IT sales vendors.
Bait and Switch in IT Industry
Bait-and-switch scams appeal to people (customers/end-users) who want to save money. An IT vendor offers a compelling deal, to draw customers/end-users to the vendor. When the customer contacts the IT vendor and finds that the deal/offer is not available, the vendor then tries to convince the customer to buy something else, assuring them that they are still receiving a good deal.
So, to be fair to these unscrupulous IT vendors, customers/end-users are to share half the blame for this problem. The customer's gullibility and stupidity are questionable also. Both parties deserve each other, absence of one or the other, bait and switch is meaningless.
Gullibility can be defined as an acceptance of a false premise in the presence of cues that indicate the source may be untrustworthy. The source here is the IT vendor. Essentially, when evaluating a situation, a gullible person (the customer/end-user) is either unable or unwilling to see the signals that the people involved are not trustworthy.
It is believed gullibility is different from trust. Trust is a generalised expectancy that people can be relied upon, so someone who is trusting expects that people will be honest. Gullibility, on the other hand, is the acceptance of a false premise in the presence of untrustworthiness cues. In other words, someone who is gullible has problems detecting cues of untrustworthiness.
In this respect, common sense prevails, coupled with experience, savviness (shrewdness and practical knowledge; the ability to make good judgements) and last but not least, possess a BS Detector aka gut feeling (intuition).
Some warning signs that you may run into a bait-and-switch:
Too Good to Be True.

Fine Print is Confusing.

Confusing Pricing Terms.

Limited Information about the Vendor.

Deals are Final ie. Non-Refundable.

Salesperson informs the product item is Out-Of-Stock, so be suspicious of the salesperson who tries to promote/sell another product instead.

Salesperson pushes a different deal from the original advertised deal.
How To Avoid Bait and Switch
In conclusion, to avoid a Were-ware, Bait and Switch unfair deal from an unscrupulous and unethical IT Vendor, here are some tips to take note of:
Read and understand the terms and conditions of a deal before attempting to purchase the product or service. If you suspect a bait-and-switch questionable proposal, do not pursue buying the product or service.

Compare with Other IT Vendors ie. always evaluate at least 3 IT Vendors.

Clarify the Pricing Terms as a good number of bait-and-switch offerings have open-ended or confusing pricing terms.

Do not agree to a purchase if you feel uncomfortable. Remember to trust your inner voice, gut feelings, intuition. Your BS Detector switched on and an alarm sounded, terminating table negotiation.

Research and Reference IT Vendor. Check with your peers if they have heard or dealt with the IT vendor in question. Check with the Registrar of Companies and on Online sites for reviews.
A point to remember, many reputable salespeople try to encourage customers to buy a different product if a product is out of stock. That does not qualify as bait-and-switch, as long as they give you a choice, and no pressure put on you to make a decision to purchase or raise an official purchase order (PO).
Better believe it that many companies do use bait-and-switch tactics. If a deal seems too good to be true, be wary. Check the terms and conditions of any sales or specials before finalising a purchase. You may find that the terms are vague and the item(s) you want to purchase is unavailable.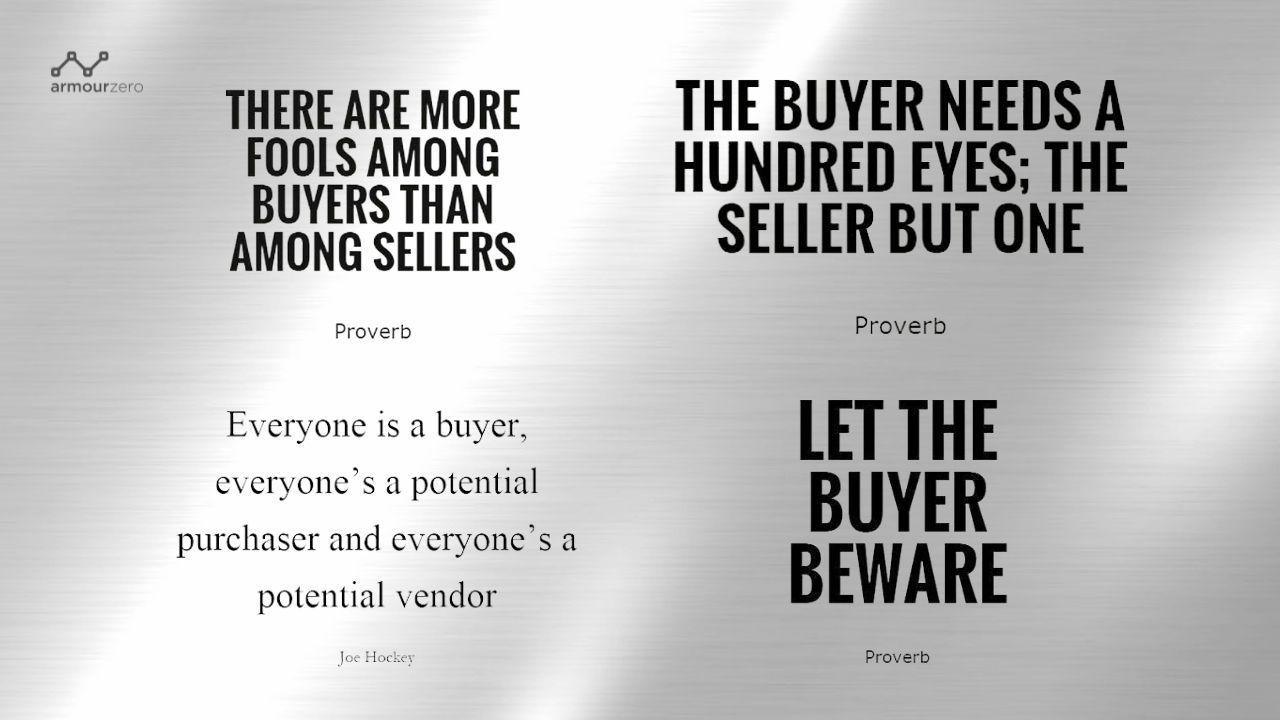 Till next time, follow me and my co-writer, TS. Saiful Bakhtiar Osman at: WEME – ArmourZero
Catch When Expert Meets Expert by Eugene Chung articles every bi-weekly Tuesday. Don't forget to subscribe to stay connected. You are also encouraged to ask questions and seek advice from him.
Share this post
Related Posts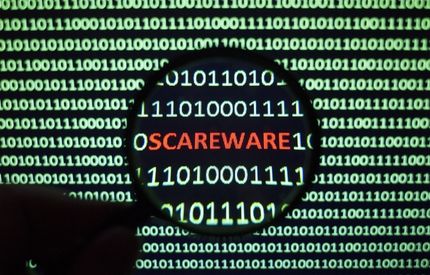 What is Scare Software or Scareware? Learn more about this Social Engineering technique that aimed to scare the victim with ArmourZero mentor Eugene Chung.