Liyana has always been interested in technology. As a full-time Customer Success lead, mother, and wife, she has a passion for understanding and working with the latest technology.
This interest in technology inspired Liyana to pursue a Bachelor of Computer and Communication Engineering at the University Putra Malaysia. She completed her studies with a strong foundation in computer science and engineering, setting herself up for a successful career in the field.
After completing her studies, Liyana began searching for a job in the IT cybersecurity industry and eventually joined CSP Global Technologies as a System Engineer in 2014. Seven years later, she was given the opportunity to become the Lead of Customer Success at ArmourZero. Although her job scope is somewhat different from her previous role, Liyana is taking on these challenges and using this experience to develop her leadership skills.
#1 How did you get started in the Tech Industry?
I have a family background in IT. Perhaps it brings my interest to IT that always inspires me in different areas, especially when it comes to internet technology and cybersecurity.
Thanks to my father, he was a Lead of Technical team in a telco company, and he did bring me to his office. During that time, I was wondering how wonderful his job in this industry would motivate me to be like him. 
Then, after I finished my degree, I had the opportunity to work at CSP Global Technologies as a System Engineer. I was responsible for supporting our customers and ensuring they were satisfied with the solution and services provided. I think support teams are important team members for any organisation because they combine technical knowledge with interpersonal skills to attend customers. Helping other people in technology to achieve their professional goals is a satisfying experience.
#2 What is the interesting part you found in the Tech Industry?
There are a lot of opportunities in cybersecurity outside of what one may think when imagining a career in the tech industry. Not everyone needs to have a computer science or computer engineering degree to be involved in the tech industry. So, people with different backgrounds can also participate in this industry. Many people that joined in the cybersecurity industry which in their previous career not related to cybersecurity had made the jump and were very successful.
Tech industry is a rapid evolution, thus this industry is worthy and profitable, but it comes with a lot of responsibility.
#3 What is your advice to the public against cyberattacks and threats?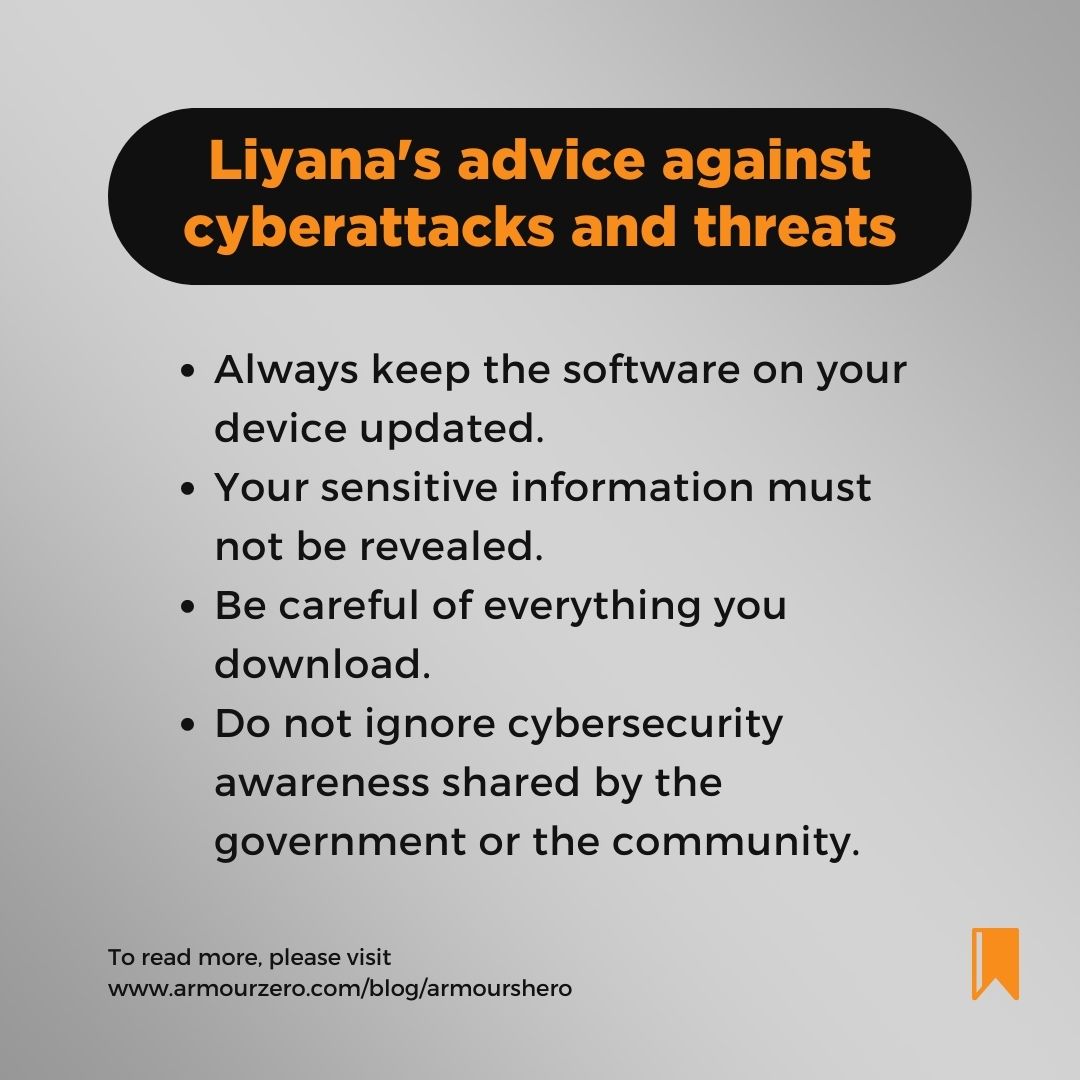 In today's world, cybersecurity is as important as ever. Cybersecurity has come to protect us from cyberattacks and cyber threats by protecting all devices we use and services that we access from attackers. Here are four things you can do to avoid being a cyber victim:
Always keep the software on your device updated. There are new types of viruses every day. The antivirus on your device will not be able to read the latest viruses if they are not in the latest signature. 

Your sensitive information must not be revealed. Only share personal information via secure websites. The easiest way to become a cyber victim is to give our personal information to the attacker.  

Be careful of everything you download. This task might seem normal but it is one of the most significant steps you can take.

Do not ignore cybersecurity awareness shared by the government or the community. It will educate you on the risks to avoid and what to do if you are unsure about particular scenarios
#4 What do you see women in the Tech Industry?
The tech industry is primarily dominated by men. As a result, women are less likely to enter this industry, since it has too many men.
When I started working in the tech industry, I only had two female colleagues on my team. For this reason, I believe that there are not many women who could be role models in this industry. However, this perception is incorrect because there are many women who succeed in their careers nowadays and can be role models in the tech industry.
When I made the decision to work in this field, I was worried about a lack of work-life balance. However, we will be able to find a company that offers a flexible working environment that allows us to work in a way that suits our lives.
So, be confident in your abilities and do not be afraid of challenges when joining this industry. In recent times, the gender gap has been unaware and women must follow their hearts to achieve their goals.
#5 What is your best advice to all the women in Tech?
I know women are more hesitant to pursue careers in the technology field because they are taught to be perfect, while men are encouraged to take risks. But not to worry, various initiatives are being taken around the world to support women in the technical industry. We are offering education, training, networking and socialising to be part of the tech industry.
My advice to everyone is, continue to follow your interest. Be precocious. Seek communities that share your passion and interest.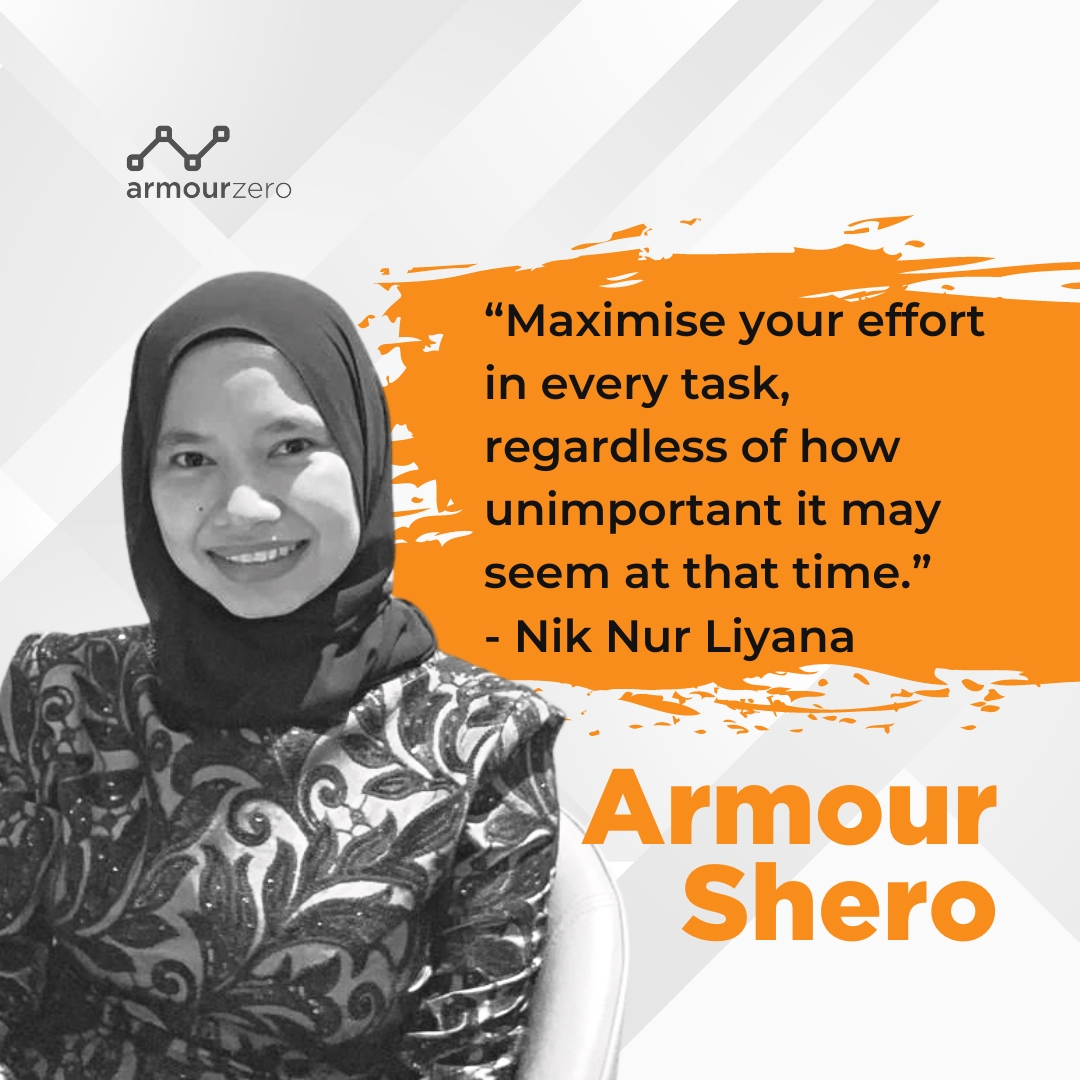 Share this post
Related Posts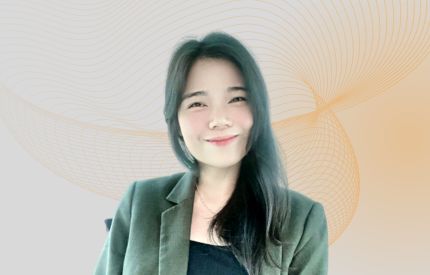 02 Oct 2023
By:Bernadetta Septarini
Category: ArmourShero
Queenie Liew, Solution Consultant Engineer at CSP Global Technologies, shares her passion and journey as a cybersecurity shero in the tech industry.