Shermaine Ling is the Director of Eurosolve Business Intelligence Sdn. Bhd. (EBI), a software and consultancy company. She is a Chartered Accountant by profession, graduated with a Master in Business Administration from Deakin University and Bachelor of Commerce (Accounting) from the University of Adelaide in Australia. She is also a member of the Malaysian Institute of Accountants and a fellow member of CPA Australia. 
Prior to joining the IT Industry, Shermaine held a few senior positions in a listed group under the Main Board of Bursa Malaysia Securities Berhad. Her last position was Group Chief Financial Officer (CFO) of Esthetics International Group Berhad, the leading beauty chain salon in ASEAN.
Shermaine is married with 3 children and a successful working mother all these years, juggling her career as well as her family.
Here is her journey.
#1 How did you get started in the Tech Industry?
I graduated with an Accounting Profession and have contributed to the finance, accounts, tax, and other related matters of various listed groups. I realise the importance of technology to help Accountants and Management to automate and smoothen the process of analysis and operation. Furthermore, I have initiated various proposals on system implementation in which the group of companies is benefiting from the system automation. 
Besides that, I was inspired by my husband, Mr PT Cheang who is an Accountant but preferred to explore and specialise in programming since 20 years ago with the mission to help SMEs to automate the process through system implementation. He inspired me to leave the corporate world 5 years ago to work together with him to provide one-stop solutions to SMEs to automate the business process with system and analysis. Meanwhile, I am able to apply my expertise in finance and accounts on guiding the business owners on analysis and utilise the data generated from the system for strategic business plans to achieve greater heights.
#2 What kind of advantage(s) did you have throughout your career journey?
I felt very lucky to set my goal right after graduation. I was involved in external audit to practise my profession on Accountants Compliance before being involved in internal audit to understand the business process and internal controls of the corporation. Subsequently, I focused on finance and accounts with strategic planning to effectively practice my knowledge from the MBA course. I want to move towards my goal of Group Chief Financial Officer of the listed group to manage the financial matters besides information technology. With my passion for accounts and technologies, I manage to move up the career ladder smoothly with recognition from my various superiors who inspired me throughout the journey. I appreciated their guidance, motivation, and recognition which has cultivated me as a "better person".
#3 How do you balance your career and family (as you are a working mom)?
A lot of people asked me how to manage and balance my career and family, especially with 3 children. As a working mother, I have to sacrifice more time on waking up earlier in the morning to prepare breakfast for children before they go to school and ensure chit-chatting with them at night before they go to bed. So they can start their day with a lovely breakfast and end the day with great sharing. I try my best to focus on work during weekdays and spend weekends as much as I can with family. Having said that, I am lucky to have my parents in law and parents who help me to take care of the children when I am busy.
#4 What is the interesting part you found in the Tech Industry?
When I can get to explore and know more about the Tech Industry, I definitely love it. I'm enjoying the automation and simplification of the process, which can save a lot of my precious time on analysis or reporting. Moreover, technology will help us to understand our business better with real-time results effectively and efficiently with the click of a button. Let's explore today to join the Tech and Digital World to avoid being obsolete.
#5 What do you think is the future trend of the Tech Industry?
The software as a service (SaaS) market has been growing rapidly. Consumers are also switching away from an ownership model to subscription and on-demand services. For example, Netflix, Zoom, Wix etc. This model enables consumers to access software with a low monthly or yearly fee instead of high investment. For example, my company EBI offers software with accounting or business consultancy services that enable business owners to effectively analyse the data with strategic business or marketing plans with an entrance fee of less than USD1 a day. So, this is a very good opportunity for SaaS companies to grow their business and lead the industry.
#6 What would be your advice to fellow women?
Be positive and confident,

Set a clear career goal, and 

Move towards the goal with the team. 
The Malaysian government has made it mandatory for all PLCs to comply with the ruling to have at least one woman director in all large-cap companies by September 2022 and in all other listed companies by January 2023. (source: The Star Malaysia) There is research on gender diversity is important to achieve better results. Hence, ladies, let's be confident to lead the team and organisation to achieve greater heights.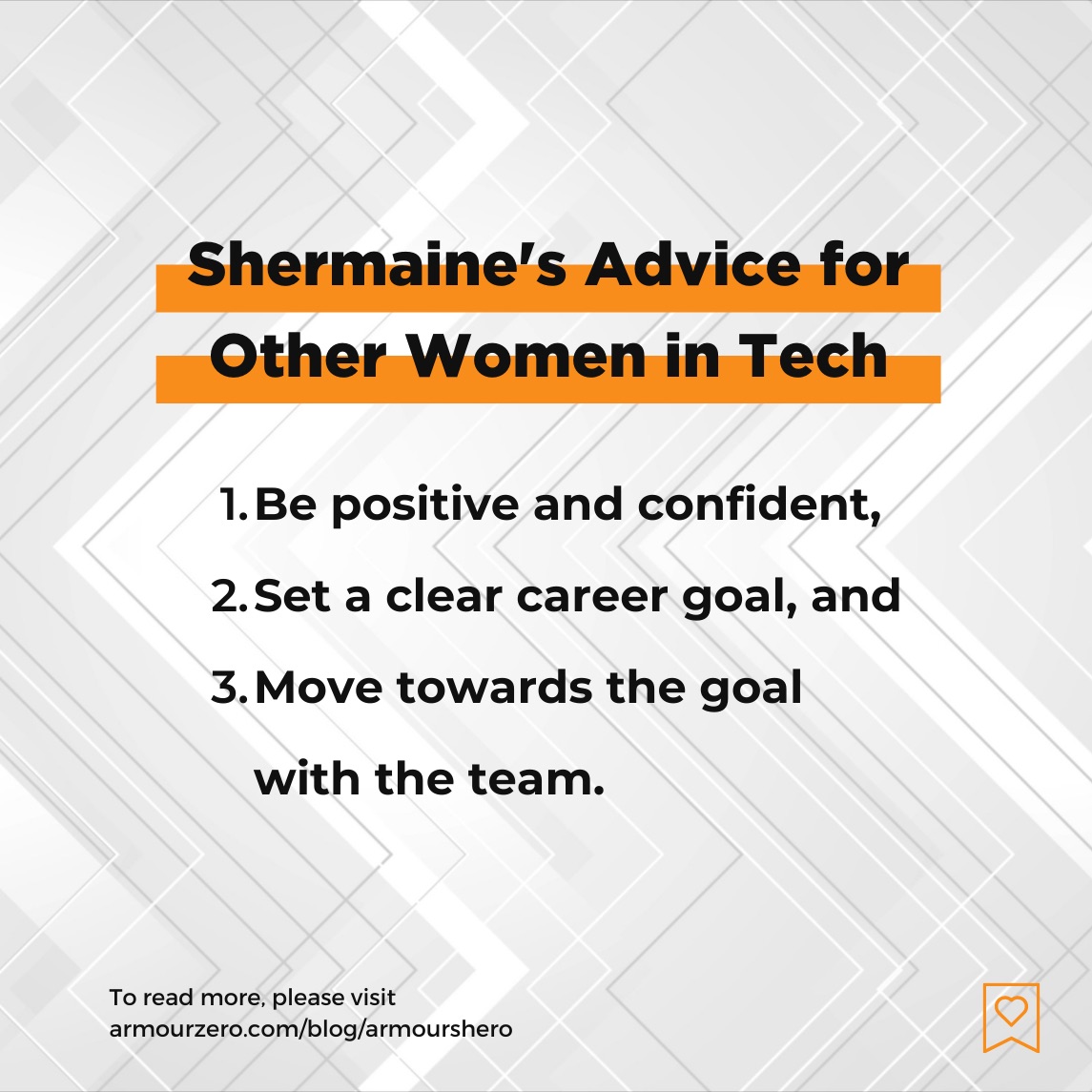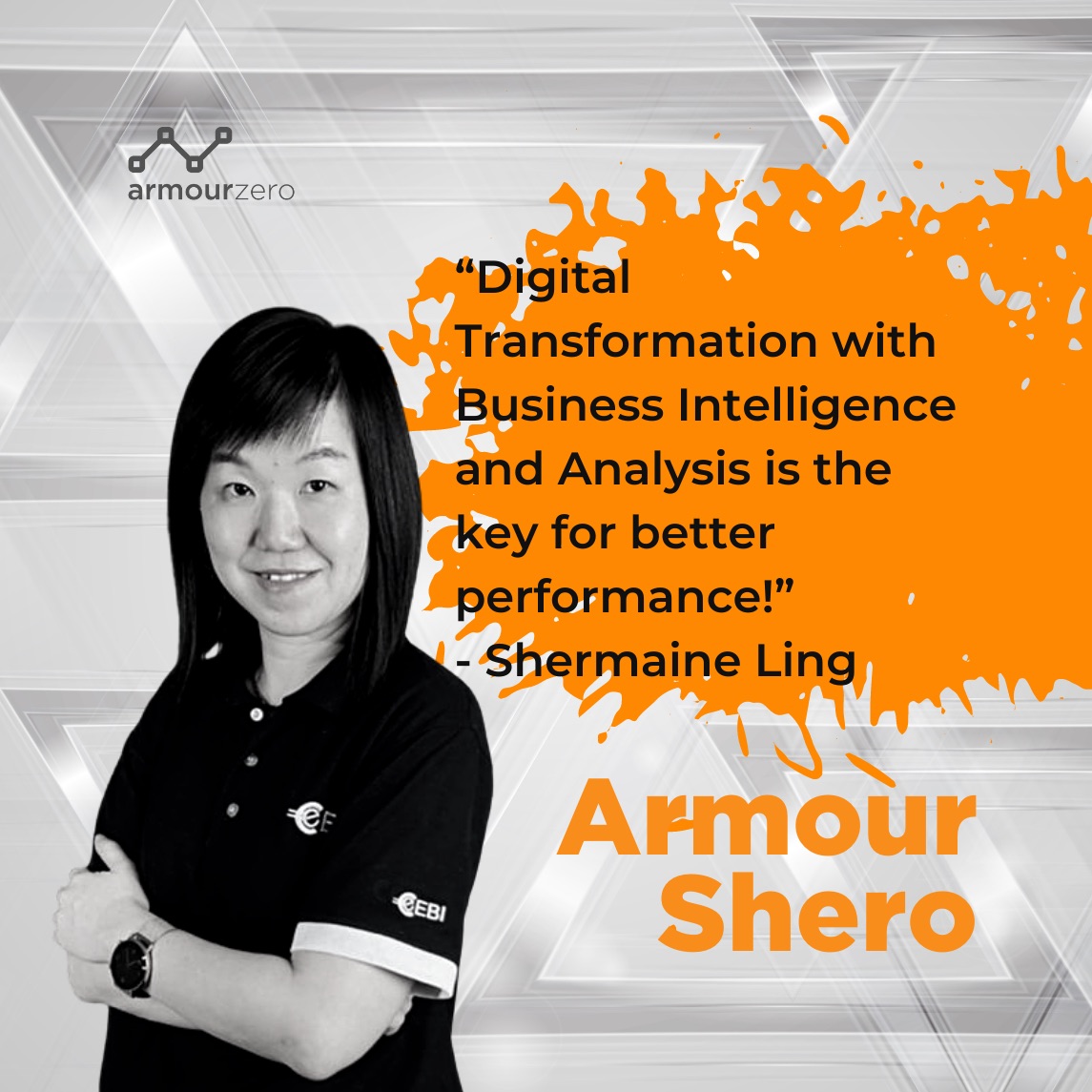 Share this post
Related Posts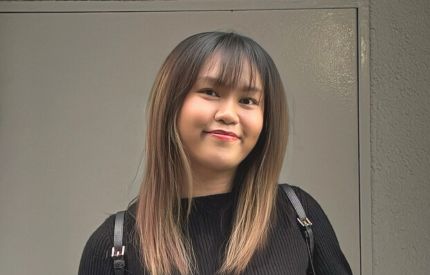 28 Nov 2023
By:Bernadetta Septarini
Category: ArmourShero
Nabila Hishamuddin, Customer Support Team Lead at Respond.io, shares her journey and spirit of a tech shero while spearheading exceptional customer support.